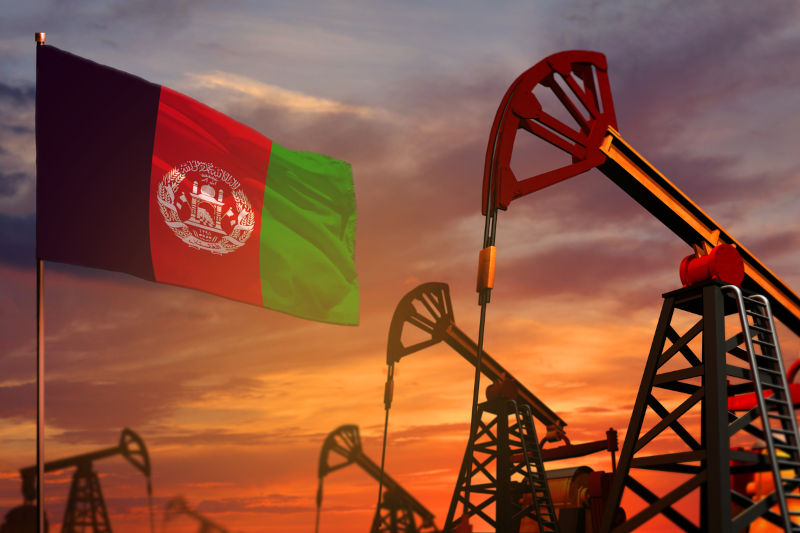 On 5 January, the Taliban-led government of Afghanistan signed a contract with Chinese companies Xinjiang Central Asia Petroleum and Gas Co. (CAPEIC) to extract oil from the nation's northern provinces.
The oil is set to be extracted from the Amu Darya basin, marking the first time Kabul signs a public commodities extraction deal with a foreign nation since the Taliban took back Afghanistan in August 2021.
Under the agreement, the Chinese companies will invest $150 million a year into Afghanistan. China's investments could increase to $540 million within three years, with the contract set to last 25 years, according to Taliban spokesperson Zabihullah Mujahid.
The Taliban administration will have a 20 percent share in the partnership project that could eventually increase to 75 percent, the Chinese ambassador to Afghanistan, Wang Yu said.
China has yet to recognise the Taliban administration; however, it is interested in bringing the West Asian state to join Beijing's Belt and Road Initiative due to its strategic location. 
In the spring of last year, Chinese Foreign Minister Wang Yi hosted the third meeting of Afghanistan's neighbouring countries in Tunxi to discuss Afghanistan's isolation from the international community.
At the start of the meeting, China's top diplomat said that Afghanistan "stands on the crossroads of history," with the nation facing a severe humanitarian crisis and insufficient international recognition of its current predicament.
Conference participants urged that NATO and the US must take primary responsibility for Afghanistan's reformation and economic reconstruction after their participation in the two decades of war in Afghanistan.
Iran's Foreign Minister Hossein Amir Abdollahian added that the problems within Afghanistan stem from Washington's occupation of the country and its misguided policies.
The foreign minister went on to say that bilateral relations with Kabul can be implemented on the condition that the Taliban uphold the rights of women.
International concerns were raised when, in recent weeks, Taliban officials shut down high schools for girls across the country and banned women from boarding planes without a male companion.
Since the Taliban's victory against the US-backed Afghan army in August 2021, Afghanistan has been mired in a humanitarian crisis due to a western economic blockade that has denied the country access to its foreign reserves.
First published in The Cradle January 5, 2023