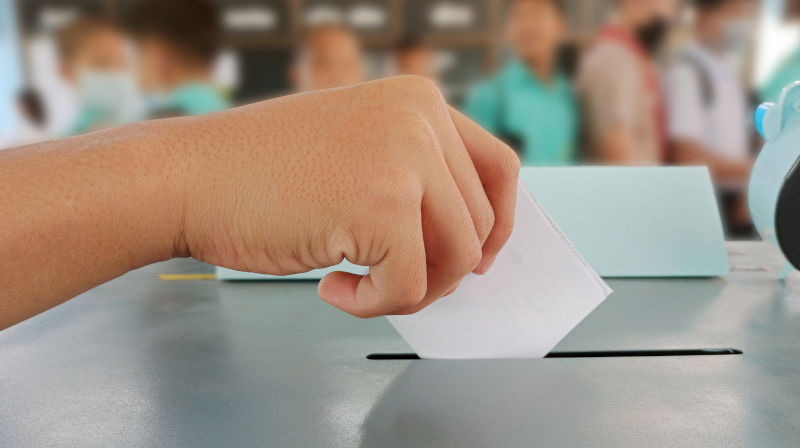 Government action must lead the way by having 16 and 17 year olds vote at the next national election. Let us copy the "Make it 16" campaign in NZ.
As a young person I lived in the UK through some of the terrors of bombing in World War II. Our parents always told us, and our teachers confirmed that war would always end, life would improve and happiness would come. There was always hope.
By contrast the climate change and environmental degradation now before our eyes will be ongoing for many generations and today's young see no hope. For them, this is much worse than war.
A Freedom House report indicates less than a fifth of the world's people now live in fully free countries and decline in political rights is increasing.
It is vital that we ask ourselves about the health of democracy in Australia, for to be effective it has to cope with critical and urgent decisions imposed by a fast changing world of environmental crises with climate change as a significant cause. The health of our democracy will also depend on whether we involve those who matter most, the young.
The meetings on climate change COP27 and the environmental COP15 meeting indicate that to reverse the changes and consequences is now a mission almost impossible. The young people of today will live in a world degraded by their parents and grandparents who mostly continue to fail their children. Like many of us, Ross Gittins apologises to his grandkids but abdicates by saying "With any luck, I'll be dead before the next generation realises the full extent of the hell our selfish short-sightedness has left them in".
But he should recognise that one mission is eminently possible – to involve young people in climate change discussion and decision making. Already the young of several nations are leaders in climate change mitigation and activism, and many others show great insight into their personal climate change anxieties.
Indeed many scientists, the knowledgeable sirens of concern, agree the most appropriate words on politics and climate change in recent years are those of Greta Thunberg, "Blah, blah, blah", who now at the age of 19 writes her third book on climate change. Youth leaders exist in Australia and many have more knowledge, understanding and perspective than many elected representatives and an ability to discuss and debate on an equal footing.
Yet they have no vote!
What can be done to change this situation?
Government action must lead the way by having 16 and 17 year olds vote at the next national election. Let us copy the "Make it 16" campaign in NZ.
The issue has already been raised in the Senate by the Greens Australia and Independent MP Monique Ryan will introduce a private members Bill into the House.
The young are carrying huge burdens imposed by Covid educational disruptions, social media malfeasance and disinformation. Young people who used to play, interact and mature care-free through their teens now even dislike their own bodies and become isolated and anorexic at the age of ten or eleven.
Mental ill health abounds in the society we have created for them, and many young are stricken with anxiety, anger, hopelessness and grief. Frequently their distress is made worse by intemperate scolding from their elders, for example when an Australian environment minister hit world headlines by saying he wants to quit because he's sick of dealing with 'crazy lefty activists' and 'Greta Thunbergs' who spout 'myths and nonsense'
In managing distress in the young it is fundamental to have listening and interaction as the pillars for treatment. This help is needed from all levels of society, governments, and responsible media with exclusion of the conflicts and ill health generated by social media. Schools and families must play their part.
The role of government is not simply to provide adequate health services, they need to listen, consult and demonstrate understanding.
Surely government could offer community meetings on climate and environmental change for all young people from the upper end of generation Z (8-23). These would be on a constituency basis with the Member and their staff listening to questions, suggestions and interaction between participants. These initiatives should be widely advertised and include a social event.
Such measures will create an initiative that benefits our entire society and its faltering democracy by including the young with their resolve and knowledge. Most importantly, it will bring many with hopelessness and depression into a realisation they are wanted in society and can participate in the decisions that threaten their future.
A further initiative is required which could be delivered by committed media. The need is for a special forum to receive daily contributions from the young on their climate and environmental concerns and solutions, with editorial supervision to remove unacceptable comment. This could be an opportunity for print media to rescue many of the young from the disinformation of social media.
All of us must understand and give help; there is no more important mission than this and let us act before the next election.