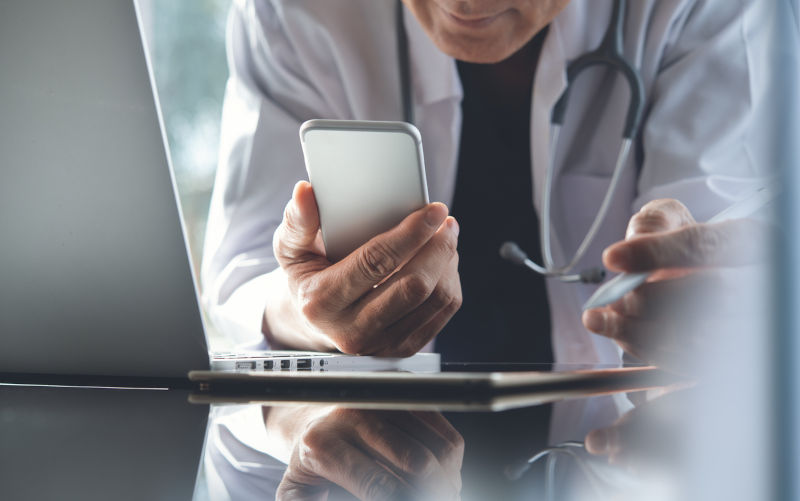 Plus ça change, plus c'est la même chose. The Medical Benefits Schedule (MBS) Review Advisory Committee (MRAC) has been tasked with supporting "a continuous review framework that ensures the MBS is contemporary, sustainable, evidence- based, and supports universal access to high value care for all Australians. Good about time.
Action to address the inequity relating to sustainable access to primary health care through comparable funding of all health practitioners practising in that space is long overdue. Nurse practitioners (NPs), midwives and allied health practitioners have not received comparable funding for the same or similar items to their medical counterparts.
Furthermore, NPs and midwives have been additionally constrained by the requirements for collaborative arrangements with a medical practitioner in order to have access to MBS -an arrangement that seems to me to be like a very unequal marriage, where one partner holds all the power. Further, even further, more, under the Health Insurance Act 1973 (Cth) that administers the MBS, appointments to key governance positions cannot occur without (in some cases S106ZPB) consultation with, and (in other cases ss 83-85) the agreement of the AMA, which has always seemed an incongruity to me, given that medical practitioners are not the only group to provide care under MBS.
During the early times of the COVID-19 pandemic, the use of alternative models of care occurred very rapidly as health professionals and the community were required to adapt to changing public health measures to avoid infectivity. Virtual models of care were introduced and telehealth usage, which had been relatively confined prior to the pandemic, soared for all health practitioners full. Thus, the requirement for MRAC to undertake the Telehealth post implementation review is both timely and apposite. I went to review the draft report with optimism, given the recognition of the important work of NPs and midwives by this government.
I found myself to be disappointed with the constitution of the MRAC, particularly in relation to the topic under discussion, which is so critical to the livelihood of NPs and midwives working in primary health care. Given the long-established and still current objection by key medical organisations to the presence of NPs in particular in the primary health care (PHC) workforce, unless supervised by a General Practitioner (GP) AMA Nurse Practitioners 2022 | Australian Medical Association RACGP – Nurse practitioners in primary healthcare perhaps better representation of NPs and any representation of midwives would have provided diversity and inclusion. The committee is well represented by the medical profession in general and general practice in particular. However, there is only one NP and no midwives on the committee, despite the fact that these telehealth determinations go to the heart of many NPs' practice, given that they are known to be most prevalent servicing rural and remote settings and that there are plans to increase their access to these underserved communities. Indeed, the report itself acknowledges the prevalence of what it calls "non-GP services" (an interesting binary) in rural and remote settings:
Referring to the Modified Monash (MM) Model for rurality, the MRAC noted from MBS data that, since July 2021, most users of telehealth services are in major cities (MM 1), and most of these consultations are for GP services. As rurality increases (MM 2–7), telehealth GP services decrease, but non-GP telehealth and allied health services both increase.
My gut response to the draft report is represented by the phrase at the beginning of this article – Plus ça change, plus c'est la même chose. The more things change, the more they stay the same. There is a rule that has been applied to GPs providing telehealth commonly known as the 12-month rule. This rule is known as an eligibility requirement for telehealth for GPs and is described within the draft report as follows:
Currently, GPs and other clinicians working in general practice can only provide MBS rebated telehealth services if they have an existing and continuous relationship with a patient (also known as the 12-month rule). This means that patients must have seen their GP or another clinician within the same practice face-to-face at least once in the previous 12 months. The rationale for these eligibility requirements is to prevent fragmentation of care, and to prevent patients from 'doctor shopping'.
At the start of the COVID-19 pandemic, temporary MBS items for GP consultation were introduced for nicotine cessation, BBVSR, pregnancy counselling and mental health that did not include the 12-month rule. The intention was to ensure access to these services when face-to-face consultations were not possible due to quarantine or social distancing restrictions.
Several of the recommendations of the draft report address these temporary items and their exemptions from the 12-month rule.
Recommendation 4: Discontinue temporary nicotine cessation MBS items with exemptions after 31 December 2023.
Recommendation 5: Make temporary BBVSR (blood borne virus and sexual and reproductive health) MBS items with exemptions permanent, without any modifications to the referral process for BBVSR specialised care.
Recommendation 6: Subject to permanent GP BBVSR telehealth items, discontinue the exemption to GP telehealth eligibility requirements for GP non-directive pregnancy counselling services.
Recommendation 7: Retain eligibility exemptions for telehealth GP mental health MBS treatment items. Make telehealth GP mental health care planning and review item nonexclusively linked to MyMedicare.
At first glance, I thought these recommendations seemed to be housekeeping issues, tidying up temporary exemptions to the 12-month rule for GPs, making others permanent. Under normal circumstances, the 12-month rule would probably work well in urban settings, where one could imagine most people could organise a face-to-face meeting with their GP once a year. But that was before I read Recommendation 8, which then suggests extending eligibility requirements (i.e., the 12-month rule) to nurse practitioner MBS and midwifery MBS telehealth items.
 I have three serious concerns about this recommendation: the rationale provided for the recommendation of the 12-month rule, the timing of the determination, and the equity issues for patient access to the services of Nurse Practitioners (NPs) and midwives, should the 12-month rule recommendation be accepted.
After I read recommendation 8, this review report felt sadly similar to the outcomes of the MBS Review Taskforce Report in 2020, which had no nurses on the Taskforce and which then overturned and rejected the 14 strong, evidence-based recommendations of its own Nurse Practitioner Reference Group, with absolutely no rationale for this decision.
My concerns about the recommendation, as stated above, fall into three main areas:
The rationale provided by the Review Committee
The rationale provided was that
"The MRAC agreed that continuity of care and consistency in policy was important to implement across the broad range of MBS telehealth items. The MRAC noted that, currently, initial non-GP specialist consultations could be claimed via face-to-face or video consultation; however, the MRAC noted that this was inconsistent with GP requirements, which must fulfil the 1-in-12 rule. Therefore, the MRAC considered it appropriate to align the telehealth requirements across these non-GP specialist and other specialist groups".
If "consistency in policy" were considered to be "important to implement", then that consistency in policy ought to extend to consistent remuneration between GPs, NPs and midwives. It is ridiculous to pretend that there is a level playing field between NPs and GPs. There are some NPs who are dependent on telehealth to provide much of their services, due to the difficulty in establishing other financially viable business models as a direct result of the constraints still in place until July 2024 in relation to their remuneration. To implement further financial restrictions on what is already a distinctly unlevel playing field in terms of MBS remuneration for NPs and midwives is a travesty of consistency in policy. I note also that no such restriction has been placed on allied health practitioners. The rationale for this was that most allied health referrals occur via a GP. A referral from a GP is simply not required to see many allied health practitioners, but neither does this exemption for allied health provide the so-called sought-after consistency in policy.
The timing of this recommendation
This seems to be in direct contravention with the activities of other sectors within the Department of Health and Aged Care (DOHA), activities that are designed to increase the numbers of NPs and improve access to health services by so doing. Firstly, there is the ongoing work on the Nurse Practitioner 10 Year Plan, which makes the following observations (inter alia) in relation to the value of NPs and the restrictions placed on them by their limited access to MBS items:
Choice is an important factor in access. Consumers have the right to choose which practitioner they want to provide their care. Small numbers of NPs limits (sic) this choice.
Despite high levels of satisfaction, research has found that more awareness of the scope of the NP role is required, and that greater community awareness of the role may help maximise their positive contribution to health care in Australia.
In those remote areas where the NP is often the only health professional available, there is not the same lack of understanding. However, a consumer can be limited in what they can see a NP for due to the types of MBS items a NP can access. This includes, but is not limited to, a recognised health check, a recognised management plan that allows access to allied health and Closing the Gap initiatives for Aboriginal and/or Torres Strait Islander peoples with chronic conditions.
The second major DOHA initiative that seems in direct conflict with this restrictive recommendation is the Unleashing the Potential of our Health Workforce Review, chaired by Professor Mark Cormack, which seeks to "identify opportunities to remove the barriers stopping health professionals working to their full scope of practice. It will also look for examples of multi-disciplinary teams working together at the top of their scope of practice to deliver best practice primary care".
It goes on to say that "the review will explore the system changes and practical improvements needed to support greater productivity and improved, safe and affordable care for patients. With the right technology, innovation and regulation in place, the health care system can gain the full benefit of professional skills and expertise". 
To impose such restrictions on an already financially disempowered NP and midwifery workforce seems to fly in the face of both these initiatives.
The problems of access created by imposing the 12-month rule at this time
As has already been stated, NPs provide care to rural and remote communities, to marginalised groups, especially the homeless and the mentally ill, and to some of the 5 million people in this country who choose not to have a regular GP. For many of these groups, access to health care is often difficult and privacy is an important issue. Furthermore, the cost of attending a GP is a significant barrier and NPs are seen as a viable alternative. The 2022 NSW Legislative Council Review into "Health outcomes and access to health and hospital services in rural, regional and remote New South Wales" made the following observation about the role of NPs in rural locations:
The role of specialist nurses and the need to get the mix of skill sets right in rural areas was another key theme. In particular, stakeholders discussed the valuable role Nurse Practitioners play in rural locations. Support for these roles was generally linked to the broad scope of practice that these nurses are able to deliver to support doctors and to contribute to improved health outcomes in rural settings.
The 12-month rule for these communities may well create difficulties of access. Given that NPs are on occasions the only health professionals servicing these groups, imposing yet another access requirement seems unnecessary.
It is disappointing to find that yet again there are recommendations being made that will make it even more difficult for NPs to service the underserved groups that are their clientele. It is particularly galling to see these made in the name of "consistency of policy". There is not, and to date has not been, any consistency in policy in relation to NP (or midwifery) access to the MBS. The introduction of the 12-month rule for these groups would be a defence of inconsistency disguised as consistency.