Closure of international borders has reduced the onshore asylum application rate but we still have almost 87,000 asylum seekers in Australia, the vast bulk of whom are from countries where asylum claims are not likely to be strong.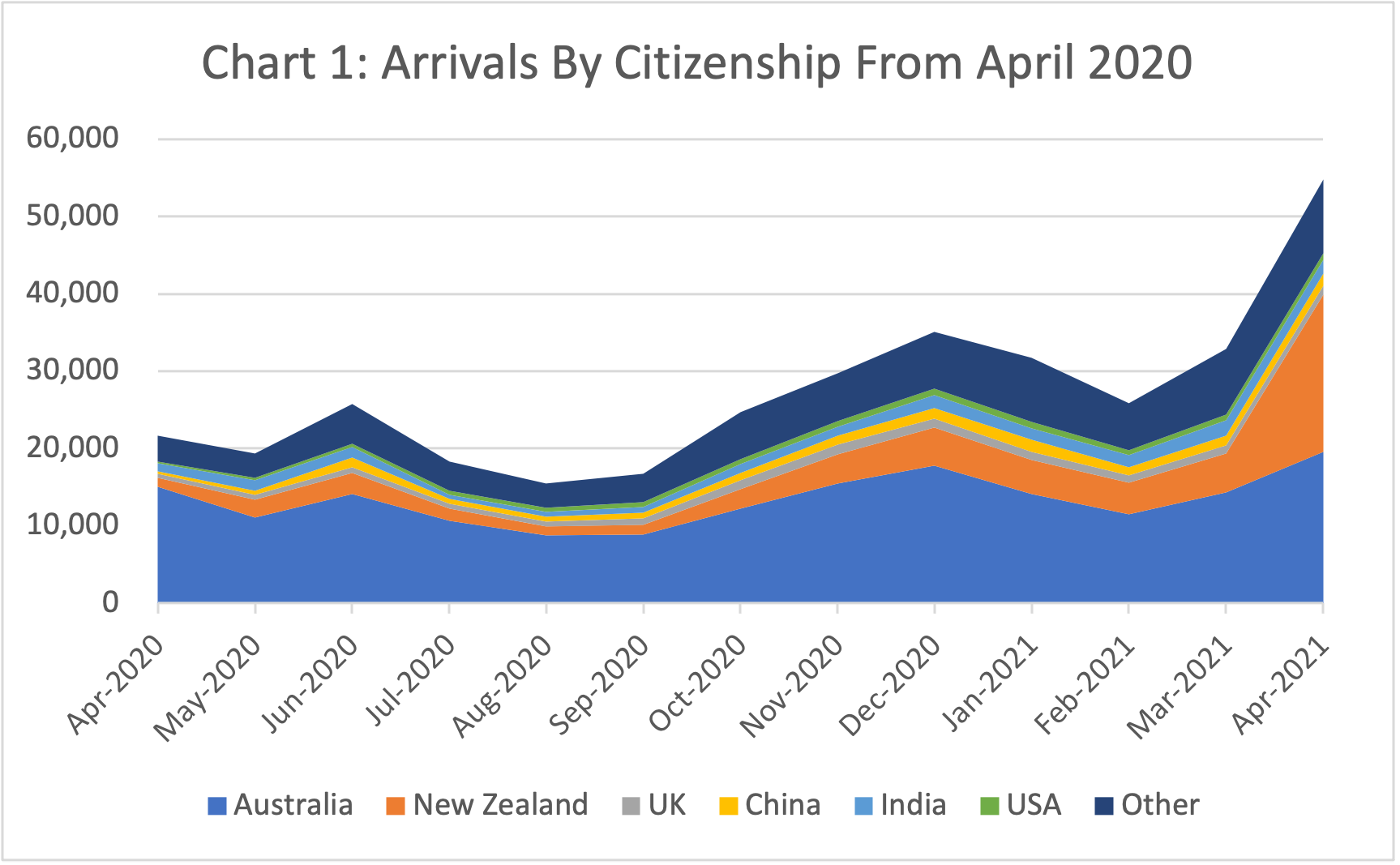 New onshore asylum applications have fallen from 2,177 in March 2020 to 1,497 in May 2020 while monthly primary stage asylum decisions made have increased from 795 in January 2020 to 2,330 in May 2020 (see Chart 1).
With the larger number of decisions now being made, permanent protection visa grants have increased from 65 in January 2020 to 242 in May 2020. Unlike boat arrivals who came before re-establishment of offshore processing, onshore asylum claimants who arrive by air have access to permanent protection.
But refusals have also increased from 730 in January 2020 to 2,088 in May 2020 while removals have fallen from an already very small 25 in November 2019 to zero in both April and May 2020.
Given current restrictions on international travel, it would be very difficult to remove an unsuccessful asylum seeker even if the Department of Home Affairs was able to put enough resources into locating and detaining unsuccessful asylum seekers.
As many of these asylum seekers will be working on farms around Australia, the Government may not see the task of locating unsuccessful asylum seekers as a high priority. Sadly, many of the unsuccessful asylum seekers will be subject to abuse and exploitation as they have little to no bargaining power or access to justice.
The main source of countries for onshore asylum applications remains Malaysia, China, India, Thailand, Vietnam and Fiji (see Chart 2).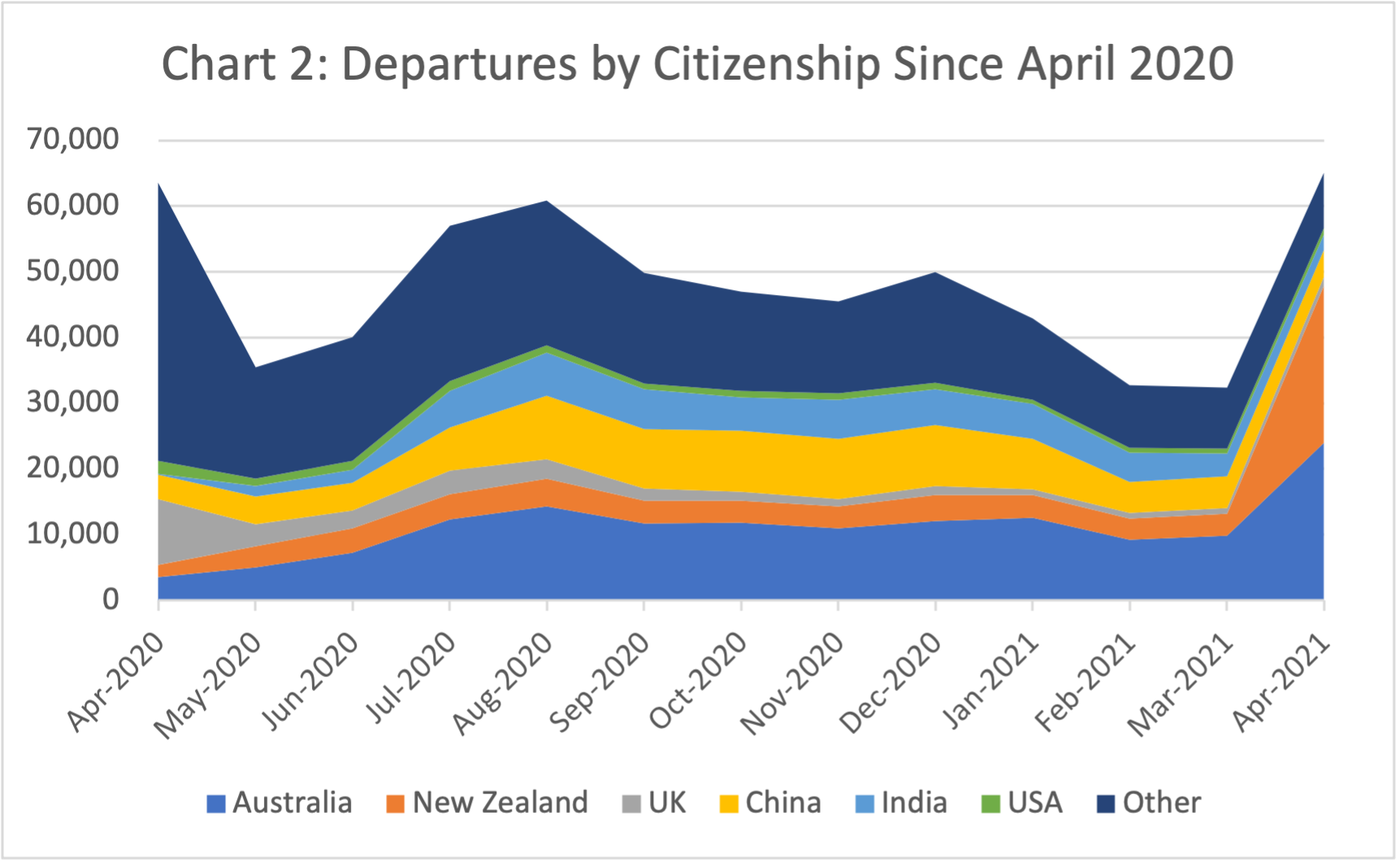 The closure of international borders is helping the Department of Home Affairs get on top of the onshore asylum caseload at the primary stage. This has now fallen from 39,424 in February 2020 to 38,416 in May 2020 (see Chart 3). But it has led to an increase in the caseload at the Administrative Appeals Tribunal (AAT) or finally refused which has increased from 46,142 in November 2020 to 48,483 in May 2020.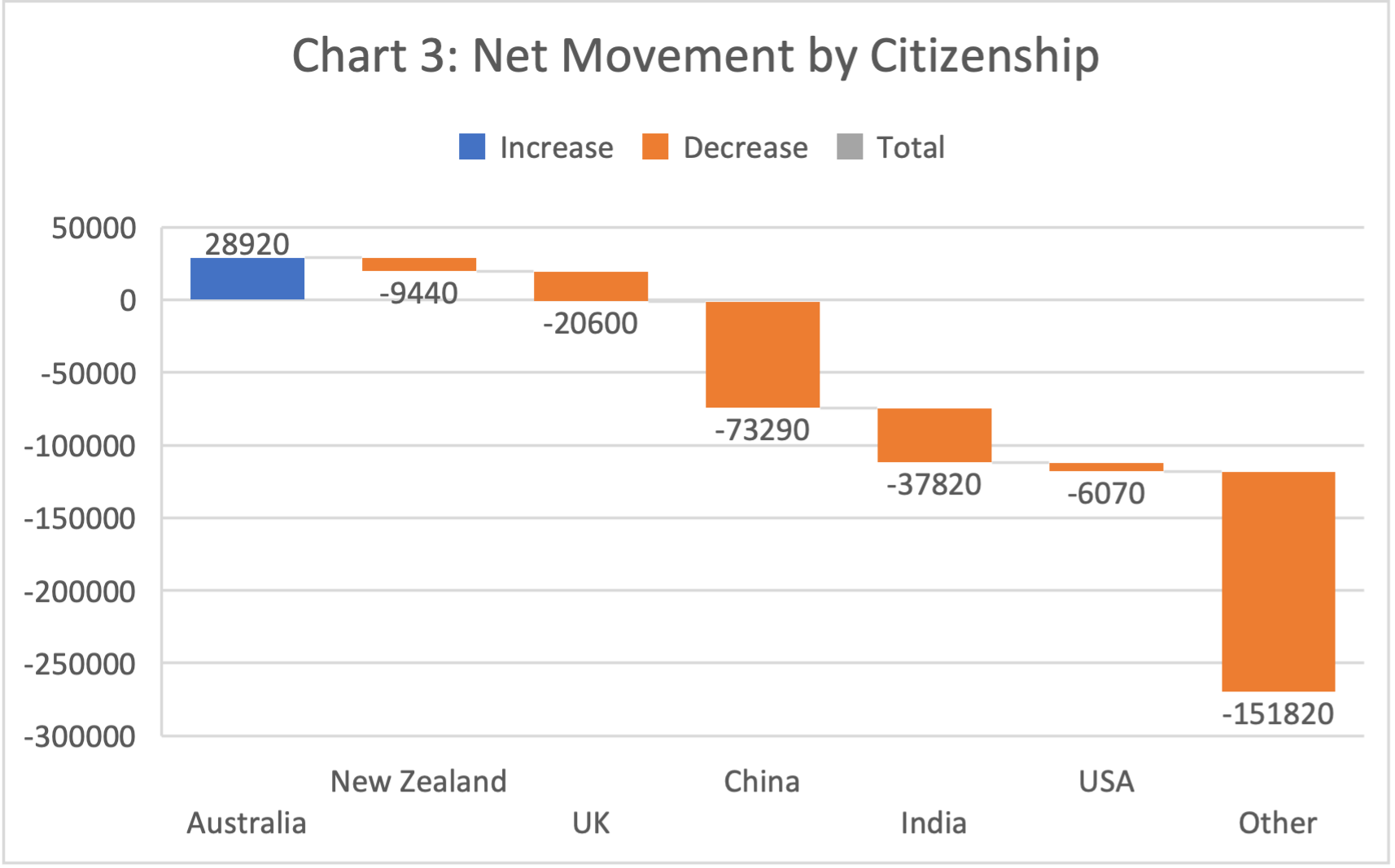 Given the current labour market, many of the 87,000 asylum seekers in Australia at end May 2020 will be reliant on charity and are gradually becoming an underclass in Australian society similar to the situation of unsuccessful asylum seekers in the USA and Europe.
No one seems interested in development of policy to deal with this situation.