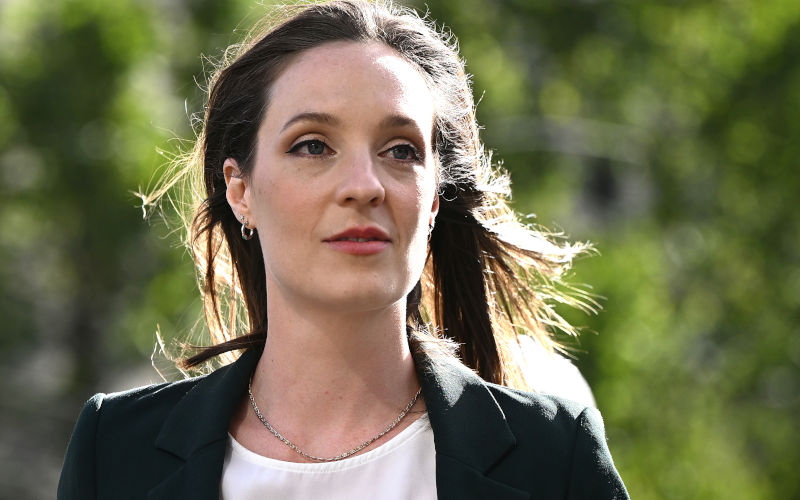 Parliamentary representatives of all stripes deserve to have the necessary staffing and means to discharge their duties to constituents.
The messy legal proceedings between the sitting Federal Member for Kooyong, Dr Monique Ryan, and former chief staffer Sally Rugg, is instructive on a few levels. While it does relate to an alleged unfair expectation to work longer hours, the legal submissions shed light on the broader questions of what independent MPs and smaller parties should receive in terms of staff allocation and funding.
Not long into the current government's tenure, Prime Minister Anthony Albanese made it clear that he would be cutting the staff presence for independent representatives. It was a contentious move, given the 2022 federal electoral outcome, yielding the largest crossbench in Australian political history. Not least, it seemed counterintuitive: Australia's new leader had much to thank the Teals for having taken the carpet from under his Liberal Party opponents.
Prior to that, the allocation of staffing spots to parliamentarians not affiliated with a major political party had seen a most gradual increase. From 2004 to late 2009, for instance, parliamentarians in that position were allocated one personal employee at the assistant adviser level, excepting the leaders of the Australian Democrats and the Greens. (Both were allocated 2 personal staff at the assistant adviser level.) Increases in allocations were made in 2010 and 2016, but the highpoint came in October 2019, when parliamentarians lacking any major party affiliation were allocated 4 personal positions (two advisers and two assistant advisers).
In a letter circulated by the Prime Minister to the crossbench, the recipients learned that they would be allocated "one additional full-time staff member at the 'adviser' classification." This was a dramatic reduction from the four advisers previously funded by the previous Morrison government.
At the time, the various members of the crossbench were left unimpressed. A joint statement from Senators Jaquie Lambie, Tammy Tyrrell, David Pocock, Pauline Hanson and Malcolm Roberts considered the staff cuts "a direct attack on democracy and will serve to only decrease scrutiny on legislation the government will be looking to pass in the coming term".
The justification from the Albanese government was unconvincing, deeming the previous allocation of four staff to independent and smaller crossbench parties unfair to other backbenchers with smaller staffing allocations. Minister for Finance, Senator Katy Gallagher, considered it "unsustainable to argue that crossbench senators get double the amount of senators of other MPs". Savings had to be made, and these were "sensible" in the scheme of things.
Such reasoning is at odds with the way parliament functions relative to the way parties operate. Within parliament, the backbencher of a major party relies on the line dictated by the party leadership, if not the party machinery. The issue of resources and the need for expertise in examining the significance of a bill or a policy change is less significant. Within such parties, backbenchers are expected to follow agreed-upon lines, researched, informed, or otherwise, by those charting and guiding party policy. Only some, unusually, prefer to pursue their own queries into positions at odds with their leaders. To that end, staffers are not so much redundant as supplementary to the governing apparatus.
The court submission from Rugg is a goldmine of information about whether Albanese needlessly complicated matters from a workplace perspective by reducing the staff allocation for independents. For Rugg, the issue is pertinent insofar as the decision is alleged to have breached national employment standards and the law on maximum weekly hours. If this is shown in court, it will implicate the Commonwealth in a broader scheme of liability vis-à-vis other crossbenchers in the parliament.
There are statements from various sitting MPs that add grist to the submission: "It would be impossible to operate in Canberra with just one adviser to handle media, study legislation and help draft legislation, on top of all else," Zali Steggall, MP of Warringah, is noted as saying on June 24, 2022.
Goldstein MP Zoe Daniel also features, stating that, were the Albanese government to want a better government, it would surely make efforts to "enable the independent crossbench rather than nobbling it and drowning it in work."
The submission also claims that Albanese knew of the findings from Kate Jenkins' Set the Standard Report: Report on the Independent Review into Parliamentary Workplaces. The report was, it is stated, received by Albanese on, or around, November 21, 2021.
This contribution by the Australian Human Rights Commission was valuable in shedding light on a number of workplace habits that had contributed to a distinctly unhealthy environment in parliament. Staff employed under the Members of Parliament (Staff) Act 1984 (Cth) were found to be working for long and irregular hours, including weekends; were engaged in extensive travel; endured high levels of stress; and had to appreciate the prized nature of "presenteeism".
Beyond the specifics of what Rugg is alleging against Ryan, parliamentary representatives of all stripes deserve to have the necessary staffing and means to discharge their duties to constituents. Modern legislation and policy making has become an inordinately complex, time-consuming affair, making that reality more complex. More resources and expertise is called for. Parliament, it should be remembered, is not a function nor preserve of parties; it remains the domain of elected representatives.