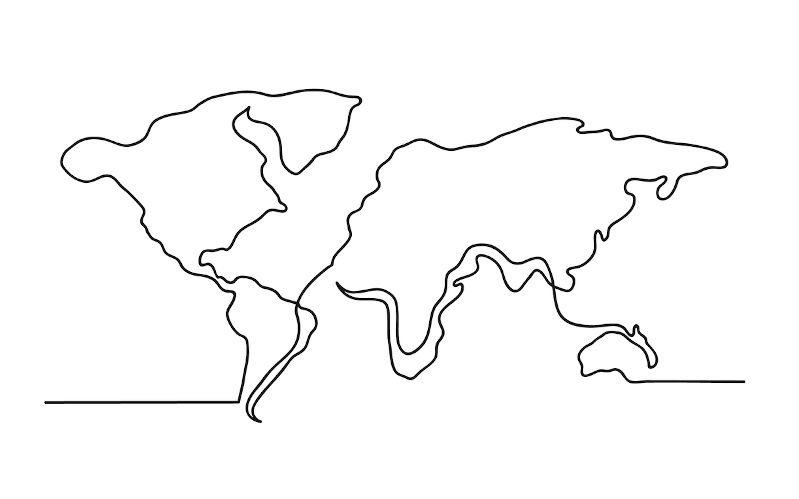 As the Australian prime minister heads for the Nato summit in Madrid on 29-30 June, there is churn in the global strategic situation. The Albanese government has thus far taken strongly supportive positions towards US policy in both Asia and Ukraine. We are supporting flawed postures.
The government may well be following elements of public opinion but poll driven policy is not wise, no matter how strong in a democracy public opinion may be. Government must lead sensibly. We the Australian public are in a vacuum of news and notions of strategic and foreign policy concern. This is dangerous, leaving most people to run on unfounded worries. We are in a period without the parliament sitting. The government nonetheless needs very soon to set out a strategic perspective for the nation (and especially for the Green and Teal elements in community and parliament)… which absolutely should not be based on defence force threat perceptions, as the previous government's policy seemed to be. If you start by defining threats, as defence assessments do, you just get a list of problems from which to claim funds for weapons. A national strategy needs to encompass all that we can do to build harmony, particularly in our part of the world, diminishing prospects for conflict.
Key elements in a new strategic policy need to be:
That China is not an enemy and is victim of a lot of propaganda. Our relations with China must be based on interests not hysteria
That the United States is entering into a period of instability at home and overreach abroad. The US's declared intent to use the Ukraine war to diminish Russia is neither healthy nor attainable. The US provocation of war with China is contrary to our interests as well as common sense
That the shift to discussing the potential for use of tactical nuclear weapons is an existential threat to the planet
That the war in Ukraine and the continued delivery of heavy weapons to Ukraine is destroying Ukraine
Nothing will alter the certainty of Ukrainian military defeat, or descent towards very destructive guerrilla warfare. The best daily military sitrep is here There is no sanity in destroying the country to save it
That continued delivery of heavy weapons to Ukraine will not reverse the rapid depletion of Ukraine's armed forces, will increase the direction of fire onto civilian populations and diversion of weapons to the black market
That the serious threat of food shortage in the middle east and beyond cannot be eased without a cessation of hostilities in Ukraine. Ukraine mined its ports (and so might the Russians, Ukraine will not remove the mines while there is a threat from Russian naval forces (and removing them will not be quick, and rail and road options are limited
That resolve in the EU in support of Ukraine will be seriously dented as winter approaches. The fiscal and monetary problems of many EU countries are serious, and for next winter there is no alternative to gas supplies from Russia. The granting of candidate status for membership of the EU to Ukraine does not admit Ukraine to the EU soon. Ukraine has to reduce corruption and there will be other obstacles, compare the position of Turkiya which sought membership in 1987
That sanctions against Russia have (putting aside propaganda baloney) been effective mainly in altering Russia's trade to the east and south. The ruble is the best performing currency of 2022
That there is prospect of global economic and financial divide, with Russia and China and the BRICS countries and more of Asia, Africa, and Latin America developing trade patterns and currency connections away from the US and EU; Australia's position in this situation must be based on sensible articulation of national interest
Australia's dealings with the South Pacific and Asia must relate to realities there, not projection or intervention of strategic partnerships
Australia has no permanent friends in NATO, AUKUS, Quad, or Five Eyes; Australia must base its posture on interests not mateship memes
If the government can accept even half of these propositions, it will underscore the need to be prudent at the Madrid NATO summit
Indonesian President Widodo will be in Madrid, as chair of the G20 until the Bali summit of the G20 in November. He will seek to shift the US and UK away from their declaration that they will not attend the Bali summit if Russia is there. Prime Minister Albanese has assured President Widodo that Australia will attend.
The period from now to the Bali summit on 15-16 November will see much movement in the variables above, not least with the US House and part-Senate elections on 8 November.