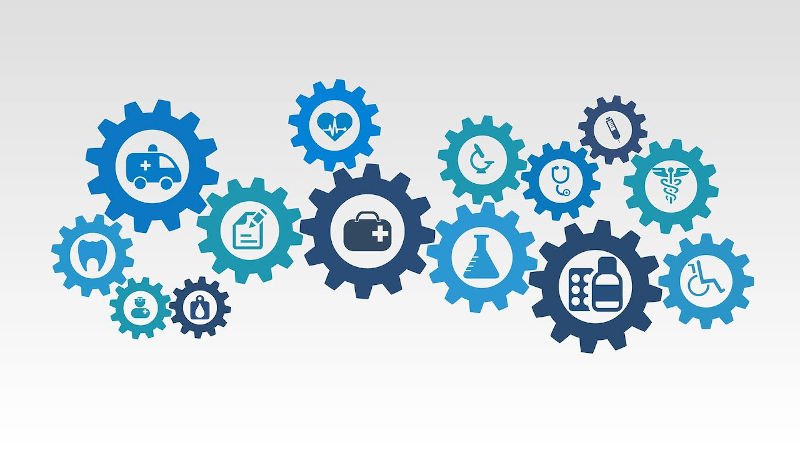 Australian hospitals are finding it increasingly difficult to meet legitimate, often critical demands for in-patient care. The money to do so is not there and staff shortages are critical. A combination of professional dissatisfaction re the standard of care they are able to deliver, has many health professionals deserting our public hospital system. Add in staff absences as a result of our pandemic and a severe Influenza season and we have the 'perfect storm' lashing our hospitals.
Our public hospital system has no levers to pull to decrease demand for admission. For a decade the Coalition has deprived our hospitals of the funding they had every right to believe would flow from Canberra.
The original State/Federal agreement on funding of Public hospitals envisaged a 50/50 split of the costs. Since 2011 the Commonwealth has had in place system where it will pay hospitals on the basis of the type and volume of care they provide (Activity Based Funding) capping any growth in payments to a maximum of 6.5% per year.
The application of this approach has been devastating for hospital income with the actual Commonwealth contribution to hospitals being about 42 not 50%. In an attempt to finance the demand for in-patient services hospitals have been forced to withdraw important services to the community such as the provision of specialist led out-patient clinics.
The 'Achilles heel' of our health system is the wretched jurisdictional division that has States responsible for hospital care and the Commonwealth responsible for Primary and Community care, the failure of which to minimise avoidable illness and acute care situations, has our hospitals in so much trouble. World wide it is, unsurprisingly, accepted that within a heath system Hospital, Primary and Community care should be seamlessly integrated.
Last week two Premiers one Liberal one Labor, concerned about the crisis in their public hospitals, called for an end to this division. Healthcare funding and operations should be integrated. The timing is important for while such a major restructuring would never have occurred with a Coalition government, Labor actually supported the idea before the 2019 election.
No amount of 'tinkering' with our health system could provide Australia's with a system 'fit for purpose', major restructuring is required. There is however nothing new about this call for redesign of a palpably flawed system.
In 2002, the States and Commonwealth were engaged in preparation of a new 5 year deal on health care funding. These negotiations were, traditionally, all about money not healthcare policy.
A number of us working in senior positions within the public hospital system managed to get enough publicity about the uselessness of talking about money but not improvement to the healthcare system, to force a very reluctant Kay Patterson, health minister at the time, to agree to have several working parties set up to advise government on the policy implementation imperatives that should inform new funding arrangements. I remember well the huge enthusiasm that characterised those working parties for real change, at last seemed possible.
Informed ideas flowed and were publicised. Patterson was increasingly worried by the calls for change. Her press secretary actually made vague threats about what might happen to my reputation if I continued to agitate! As the deadline for the agreement approached Patterson suddenly disbanded all the working parties. None of the work was presented to the architects of the five year funding agreement.
Those involved in the working parties were quite literally furious. In short order I was able to recruit a number of senior doctors, nurses, community health leaders and allied health professionals, whose efforts to help Australians so badly needed to be integrated, to create the Australian Healthcare Reform Alliance to speak with one voice re the need for change. The efforts of the Alliance continue led by Dr Tim Woodruff who presented such valuable insights in a recent (May 11) P & I contribution. (Our health system: The dream and the reality)
A major impediment to the implementation of the changes that would integrate healthcare in Australia has been the lack a politically acceptable instrument for producing and managing such changes.
Worldwide experience, hardy surprisingly, has shown that integration requires a single source of funding for the integrated services provided in a defined geographic area. In the US you have such a structure in huge institutions like Kaiser-Permanente or Scripps Health. In other counties such integrated entities are referred to as "Trusts". In NZ the 'Canterbury Initiative', which includes many of the features considered important to successful integration, has been recognised internationally as an example of how to implement changes to achieve better community-hospital care integration.
The elusive change agent, politically acceptable to both State and Commonwealth governments must be a joint creation reporting to both. Such an instrument could be structured as an Australian Healthcare Reform Commission (AHRC) reporting to all health ministers as a COAG entity or an agency reporting to a National Cabinet as we had with our Covid initiatives. After the needed reforms are in place it would continue to monitor and measure outcomes and assist in the provision of any 'fine tuning' required.
In 1975 Gough Whitlam, always the ideas man, and on the record appreciating the need for healthcare integration, set up just such an instrument. It died in infancy as shortly after its creation the Fraser government took control and abolished it. Importantly Bill Shorten and Catherine King recognised the need for an AHRC and promised the establishment of one pre-election in 2019. One can but hope that Mark Butler and our new PM are also ready to embrace the initiative.
But what do our desperate Premiers and State health ministers want from integration? They want and need a healthcare re-jig that turns a sickness/doctor centric system that is failing to reduce the demand for hospital services for the tsunami of Australians developing potentially avoidable chronic and complex diseases into one that provides Australians with integrated multidisciplinary care that enables prevention strategies and far more effective care in home/community settings rather than hospitals. That is also what Australians want!
Prevention strategies to produce healthier more productive Australians should involve addressing a range of social determinants that need addressing by nearly all ministerial portfolios. I have been agitating for years for all relevant ministries to provide personnel to a central agency focussing on social determinants of health. ( Transport, housing, education, sport etc). However the 'Holy Grail' for health maintenance, so badly neglected in our current system, is the introduction of Medicare funded Integrated Primary Care (team medicine) provided from one's 'Medical Home'. I have written extensively about this model for P&I.
The Model involves individuals and families enrolling in a medical home where a multidisciplinary team of health professionals, funded by Medicare provide personalised health education, continuity of care, early detection of problems to provide strategies to prevent the development of chronic disease, case management of chronic and complex diseases and extension and provision of care in the community and even one's home. It uses the unique skillsets of a range of health professionals, especially nurses. Community nurses attached to the home can play a major role in early interventions that keep the vulnerable out of hospital.
It estimated that, annually, some 700,000 admissions to hospital could be avoided by a community intervention in the three weeks before admission is unavoidable. Interestingly a number of Medical Home models in other countries feature dental care as well as medical care, This approach recognises that oral health is a crucial feature of overall health, a concept that has frustratingly been ignored in Australia. In a single funder model of health care, Medical homes, community health and hospitals can act as a single integrated consortium providing healthcare.
The integration of hospital and non-hospital care requires regionalisation and the ability of the Health Care Commission to use a resource distribution formula that takes into account a particular areas need. Health outcomes for Australian's are distressingly inequitable being so often determined by the economic health of individuals and their communities. In the reformed model we are discussing regional health authorities would fund all healthcare modalities in a region. Makes no sense to do this on a State model. The details we can discuss on another occasion.
Labor is committed to re-establishing Work Force Australia (WFA) a vital instrument for addressing the work force needs of the health system we need in the future.
For us would-be health system reformers the potential for major reform is better than it has been in the last thirty years. All the major players, the Royal Colleges, AMA, nursing and allied health leaders, State Premiers and the newly elected federal government are calling for change with an emphasis on prevention and the associated relief of unsustainable pressures on our hospitals.
Perhaps the silver lining from the Covid pandemic is the realisation that our health system needs to urgently address inequities, inefficiencies and cost ineffectiveness. Perhaps the long journey to integration could start with the Labor government calling for expressions of interest in the establishment of some model Medical homes to assess their benefits and attractiveness in an Australian setting. If major reforms are not addressed in this climate I doubt they ever will be.