Climate
Does the desire for power over-ride saving lives by acting on climate change adaptation?
Feb 10, 2021
A key role of government is to save lives. It has done this admirably for Covid-19 at huge expense. It will  need to do the same regarding climate change adaptation if we are to protect human health and lives.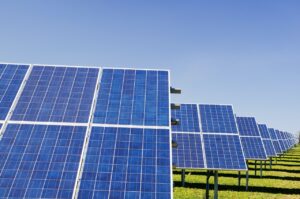 It is widely thought that behind the Federal Government's inadequate policies to tackle climate change lies the need to retain Coalition unity and thus its hold on power. If this is so, it is unconscionable that power overrides saving lives. It is a similar situation in the Labor Party.
Both major parties ignore projections by the Climate Council which show that by 2100, annual deaths from extreme heat worldwide will outstrip all Covid-19 deaths recorded in 2020.
Climate adaptation is urgent, yet no money is on offer. Governments are prioritising huge spending to return the Covid economy to 'normal' when they should be financing a 'new normal' economy – the economy that climate change and sustainability requires.
Global scientists have called for economic stimulus to tackle both climate adaptation and Covid-19. They say: "Business as usual is no longer an option. Climate change is real. It is harming people now. We need a massive effort now to adapt to the climate change to which the world is already committed and move rapidly to prevent it from becoming worse".
And why is Covid-19 linked to this urgent call? Essentially because, like Covid, climate adaptation is about preventing deaths. The facts on climate change are clear and delaying action has terrible consequences.
As the global scientists say:
"Our failure to adapt and mitigate Covid-19 parallels the disruption to come if we do not act immediately to mitigate and adapt our world in response to our changing climate."
Moreover:
"If we continue with the unfettered destruction of our natural environment Covid 19 will not be the last pandemic to upend our lives and climate change will extend beyond the capabilities of nature and humans to adapt."
The global scientists have pointed out that the past three years of climate-related disasters have cost the world $650 billion. A United Nations scientific report has warned that by 2040, damage associated with climate change could soar to $54 trillion.
In Australia, the Climate Council indicates the cost over the past decade has been A$35 billion, the brunt of which has fallen on Queensland and NSW. The cost is predicted to rise to A$100 billion per year by 2038.
However, a United Nations Adaptation Report indicates that no country is yet funding these forthcoming costs adequately.
Australia's action and commitment to date are abysmal. The lack of understanding is reflected in "Gotcha" moments, when politicians are attacked because they cannot put a figure on the cost of acting on mitigation or adaptation.
Clearly the cost of adaptation depends on the performance of mitigation strategies, which in Australia have been desultory. The cost of doing nothing is always going to be greater.
Australia also lacks a co-ordinated national approach to climate change adaptation, with little specific leadership, governance or funding at the federal level. A National Climate Change Adaptation Research Facility was established in 2008 by the Commonwealth Government to generate key information, but funding ceased in 2017.
In 2015, the government adopted a National Climate Resilience and Adaptation Strategy, which will be refreshed this year "to provide a roadmap for successful adaptation and resilience".
Australia will also sign up to two international agreements: the Coalition for Climate Resilient Investment and the Call for Action: Raising Ambition for Climate Adaptation and Resilience.
The 2015 adaptation strategy covers eight key sectors: coasts, cities and the built environment, agriculture, forestry and fisheries, water resources, natural ecosystems, health and wellbeing, disaster risk management and a resilient and secure region.
It is not apparent what has been achieved. For example:
Water: Australia does not have a national water policy. In general the states and territories use myriad legislative frameworks, statutory and non-statutory planning instruments and institutions, and we struggle to tackle systemic connections such as between water and energy/mining developments; water quantity and water quality; natural resource management; and land use planning.
Natural ecosystems: the recent Samuel Report exposes their fast, unabated deterioration over many years but the supposed solutions, such as devolving to the states the power to make decisions are questionable. The political response offers little hope of national management based on scientific expertise that is so essential in the reform of agricultural practice.
Death by a thousand cuts – EPBC Act needs a powerful cop on the beat
Human health and wellbeing: responses to the NSW parliamentary inquiry into rural and regional healthcare confirm the deplorable state of rural health services, which are needed for these communities to deliver a sustainable future in agriculture. Vital adaptation measures are required in communities. One simple example would be heat shelters across rural Australia. This is a federal responsibility in design, funding and delivery. Currently, the number of deaths from heatwaves in Australia are greatly underestimated. The 'new-normal' post Covid economy must rejuvenate employment and living conditions in rural and regional areas to create a sustainable Australia.
Responsibility for climate adaptation is shared among Commonwealth and the states, territories and local governments. Some states have relevant programs and achievements; some have done little. Local governments also demonstrate a similar disparity in response. For example, compare the plans and actions of the Adelaide Hills Council since 2015 with that of Alice Springs https://alicesprings.nt.gov.au/community/environmental initiatives/climate-action-plan dated from 2018.
Then there is the Victorian town of Tarnagulla, population 133, which has a self-generated Resistance Action Plan. An example to all towns and, indeed, to the Federal Government.
In 2020 a bright star appeared in the troubled firmament of climate change mitigation and adaptation. Warringah Independent MP Zali Steggall's Bill has extensive community and industry support and strong support from the Australian Medical Association and Doctors for the Environment Australia.
Crucially the Bill proposes a Climate Change Commission that "is empowered, independent and accountable" and cannot be directed by Government. It will require the Government to set five-year national adaptation plans that consider a range of economic and social issues.
The Bill, if enacted, would face a range of  complex problems of interlocking national issues crossing the boundaries of numerous government departments that would have to cooperate to deliver adaptation. These are the key issues detailed above, and none of the departments currently delivers adaptation. Action will require administrative structures, scientific expertise and directives that are immune from political expediency.
Once adopted the Climate Change Bill may need to embrace other sustainability issues to form a National Sustainability Commission which will apply independent action on the neglected interlocking spheres of ecology, the environment, water management and the stability of productive land. This is why we have to question the relevance of democracy in its present form when government cannot deliver sustainability for our life support systems.