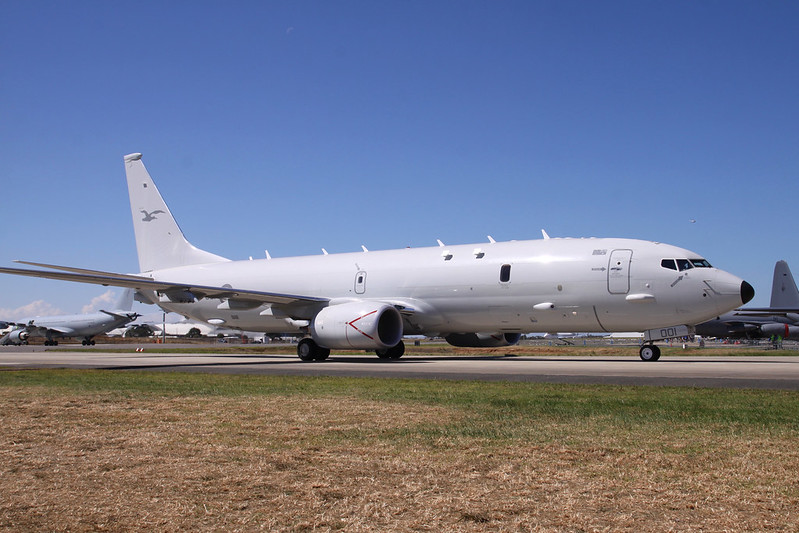 The dogfight may belong to the days of the Red Baron, but close aerial manoeuvres are still dangerous and can quickly escalate. Let us hope that is not going to happen between China and Australia.
On 26 May a P-8 RAAF maritime surveillance aircraft left Clark Base in the Philippines on a flight in the direction of Hanoi. It was near Woody Island in the Paracels (known in Chinese as Yongxing Island of the Xisha Archipelago, when it was intercepted by a Chinese J-16 fighter jet. The Chinese plane was based on that island. We learned of this only ten days later, when the Australian Department of Defence announced what Defence Minister Richard Marles called a "very dangerous" incident. He added that the plane had been in international airspace, conducting legal maritime surveillance and that government concern about the Chinese reaction had been raised with Beijing.
The Paracel Islands might be a tropical wonderland and a wonderful tourist destination, for it is rich in marine resources and a haven for seabirds but these islands have been a centre of international dispute for centuries and are definitely off the tourist bucket list.  Originally named by the Portuguese in the 16th century, they were mapped by China long before that and in recent centuries for the most part governed by Vietnam. In 1974 China drove South Vietnamese forces out. Now China, Vietnam and Taiwan all claim sovereignty but China has occupied the island group, reclaimed land, and built air and naval bases there so is at the very least the recognised de facto sovereign power.
The question arises as to what the RAAF plane was doing in the area. Was it interested in the military airbase on Woody Island, or more generally on recent Chinese naval exercises to the south of Hainan Island, just 350 kilometres away? It seems unlikely that it was monitoring freedom of navigation since most passenger and cargo ships stick to sea lanes much further east, closer to the Philippines, and avoiding the shoals and reefs of the Paracels. The shallow waters instead attract fishing fleets and there is also coastal traffic north and south along Vietnam.
According to Marles, the RAAF has been patrolling this area for decades. It does seem however that activity is now being stepped up.  No doubt this in coordination with the US. On 6 June a US Air Force RC-135U Combat Sent electronic intelligence aircraft flew all along the southern coastline of China past Hainan Island and into the Gulf of Tonkin China's Yulin Naval Base, the main nuclear submarine base, is located in Hainan It has been suggested that the surveillance probe may have monitored this but may also have been targeting radars far inland. On June 3 there was a similar flight along China's central and northern coastlines. Both flights originated from the US base on Okinawa.
To find some rationale for this activity, one needs to look at what has been happening In Washington, where there has been much to-ing and fro-ing recently over Taiwan policy. Visiting Tokyo on 22 May, President Biden's possibly unscripted commitment to the use of force to support Taiwan if it were attacked by the mainland was later rolled back by officials who said that there was no change of policy. The State Department website had been updated last month, leaving out the statement, "We do not support Taiwan independence", but that phrase was replaced on 28 May. Michael O'Hanlon of the Brookings Institute noted that debates about "ambiguity" and "strategic clarity" missed the point and that defence of Taiwan was probably militarily impossible. He may not have factored in the role of Kurt Campbell in determining future actions.
White House Indo-Pacific coordinator Kurt Campbell was deputy assistant defence secretary in the Clinton administration in 1996 when the US sent two aircraft carrier groups to the Taiwan Strait after China began firing missiles close to Taiwan. He has been focussed on mainland-Taiwan relations for a long time. In an interview for PBS Front Line in 2001 he said, "The challenging thing about the Taiwan Strait is that all the major problems of American foreign policy are collected together in one major issue." Now a key player determining US policy in East Asia, he is still focused on the Strait. In April he discussed coordination of policy and potential cooperation with the UK in the light of the Russian invasion of Ukraine and this coordination clearly extends to Australia also.  Campbell consulted Australia before flying to the Solomon Islands in April after learning of the security agreement it signed with China.  He has pledged to "step up co-ordination, engagement, partnership, and sharing of information" with Canberra, according to the Sydney Morning Herald.
Chinese Australians had a chance to tell the government and opposition parties in these elections that above all they do not want war, whether war between the mainland and Taiwan, between the US and China or between Australia and China. Their votes helped determine the outcome of the election, but it seems that their voices have still not been heard in Canberra. Who authorised the RAAF flight so close to the Paracels and so close to the China mainland? Was the Defence Minister briefed only by his department or did he consult more widely on China policy? Where is all this leading us?
One has some sympathy for the Chinese Ministry of Foreign Affairs spokesperson Zhao Lijian's comment that this was a "dangerous and provocative act." How easily a dogfight can escalate into full-scale warfare!