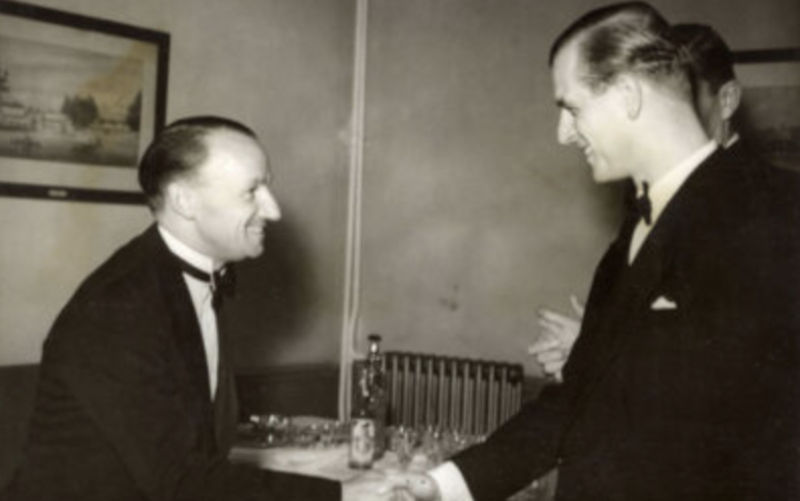 It would not be an exaggeration to call Sir Donald Bradman, cricket's most metronomic and gluttonous of batsman (runs wise), a counter revolutionary. On the surface, cricketers like to imagine themselves to be above politics and devotees of a game so complex it would lobotomise any darting political mind. In practice, cricket has invited the most political and acrimonious of debates, straddling arguments between amateurs and professionals, to the debate about World Series Cricket and the need for decent pay for its participants.
Bradman might have been a transcendentally destructive player on the field, cricket's equivalent of the hydrogen bomb, but he showed an aversion to the welfare of players themselves. He never partook in the collective aspects of the pursuit, preferring monastic teetotalism and the rarefied goodness of his own company.
The fruits of his talents were for himself to celebrate. Teamwork was irrelevant. When finding himself £1,000 richer after scoring 334 runs at Leeds in 1930, he did not think once of sharing the bounty with his fellow Australian stalwarts. "If I gave you fellows dinner every night from now on until we got home to Australia you would only say what a fool I am," Bradman observed.
A fool was not exactly what some teammates thought. Australia's greatest batsman was vindictive, sectarian and sun-kissed by bigotry. He relished taking aim at the Catholics in his side such as the magisterially aggressive bowler Bill O'Reilly and the batsman-turned-journalist Jack Fingleton.
O'Reilly, for his part, held the view that one did not "piss on statues." Bradman, however, was always up for the piddle. On realising that Fingleton's bat had been sprinkled with holy water by a Catholic bishop before going out to bat at the Sydney Cricket Ground, the great player rejoiced at his counterpart's failure. "We'll see what a dry bat will do out there." A century from the bone-dry bat followed.
For the gifted and the great, distance from the mortals can be a disadvantage. The more distant Bradman thought himself, the baser his instincts and suspicions proved to be. It turned "The Don" into an implacable, immoveable administrator of the game, obsessed by the sport over the characters playing it. He refused to acknowledge the inequalities in its structure, the absurdities of making players endure lengthy spells of play in a sport without the financial means to do so. From his mighty desk, he judged opponents and guarded his paper throne, treating the money from cricket flowing into the coffers of Australian cricket like his own.
He also took a stance against any force that might bring in a broom to change the game. In 2007, Brisbane's former Lord Mayor Clem Jones went so far as to call him a "bigoted right-wing politician", though admitting that he was "the best chairman of any organisation I've had anything to do with".
Mistakenly, it was assumed that this deity of Australian cricket took a similar stance to anti-apartheid activists in campaigning to cancel the South African cricket tour of 1970-1971. Despite being Chairman behind the Australian Board of Control's ultimate decision to cancel the tour, he regretted the decision. Both he and the ACB attempted to organise a tour of South Africa in 1975-1976 in an effort to break the boycott, but were ultimately undermined by the Labor government of Gough Whitlam.
It therefore makes the recent revelation about his politics distinctly unsurprising. With a bit of digging by Federation University academic Verity Archer, a letter addressed by Bradman to Prime Minister Malcolm Fraser a few days after his 1975 election victory over Whitlam adds to the image of Bradman as a frothy reactionary.
Whitlam, Australia's most reformist prime minister in a generation, was dismissed by the heavily pickled and resentful Governor General John Kerr in what has been described as nothing less than a coup. More conservative voices tried to wrap it up in the bandages of constitutional reserve powers aided by the approval of Washington and London.
For Bradman, the crushing election result was exactly what the Tory doctor ordered, a true tonic against socialist infection and social change. "As a non-political person, but a passionate advocate of freedom from socialism (or worse) I do hope your Government will shun attention to trivial matters and concentrate on vital principles." Those vital principles included clarity and control over wages, the reining in of inflation, the breaking in of the labour movement.
The letter's language might just as well have been addressed by a sycophantic banker to a Latin American military officer marvelling at the ruins of a democracy. "A marvellous victory in which your personal conduct and dignity stood out against the background of arrogance and propaganda indulged by your opponents," he crowed. "Now you may have to travel a long and difficult road along which your enemies will seek to destroy you."
To former newspaper editor Rohan Rivett, Bradman expressed the view that Australia best be rid of Whitlam for the sake of the Australian economy. "That is why I found it necessary to work for the defeat of Whitlam (though I'm sorry for the way it was done) and I supported Fraser."
Bradman also reveals a streak of supreme cant in the letter. He is splenetic and paternalistic towards the union movement. The public, he proposed, should be re-educated "to believe private enterprise is entitled to rewards, as long as it obeys the rules." He hoped that Fraser might "influence leaders of the press to a better understanding of this necessity of presentation."
When it came to cricketers seeking to break that musty, cretinous union known as the ACB, Bradman thought differently. Capitalist cricketers seeking higher salaries in the private sector that become World Series Cricket were to be excommunicated. The cricketers of today must reflect that their salaries and sponsorship deals owe one thing to Bradman: he never wanted them to have such earnings, thereby propelling a revolution he failed to stop.