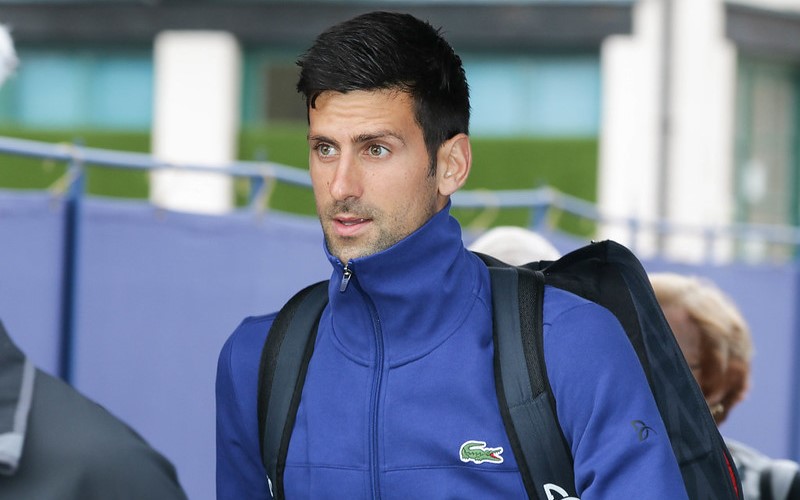 Novak Djokovic may have thought he'd beaten the system when he entered Australia. Instead he shone a light on our government's lack of accountability.
The Djokovic visa saga was a stuff-up from end to end. One that has shone a light on the centre court of government in this country. And in the process further exposed a glaring lack of accountability in the public sector.
The world's number one tennis player apparently thought he was important enough that we'd let him into the country despite, initially, refusing to say it he'd been vaccinated or not. Turns out he isn't, as the Federal Court learnt courtesy of the transcript of an interview given to immigration official on arrival in Melbourne.
But how did Djokovic enter Australia holding a visa, presumably thinking he'd beaten the system? What was the basis on which it was issued, and by whom? These are questions I suspect we'll never see answered.
As former immigration official Abul Rizvi recently observed in Pearls and Irritations, this debacle would never have occurred if the Department of Home Affairs had checked his vaccination status, medical exemptions and anti-vaccination views before he was granted a visa.
Turns out Covid is a virus that hasn't just infected people — it's caused a pandemic of government incompetence.
There's the COVIDSafe app failure. The equivalent of sunscreen, so said the prime minister. Except it was no good. No better than rubbing peanut butter onto your back before heading to the beach. It took a group of cryptologist about four hours to reverse-engineer the app and conclude that it couldn't possible work.
Then we opted to rely on the Astra Zeneca vaccine instead of taking the sensible precaution of securing access to each of the vaccines in development. Most people go for at least two or three quotes before they have any major electrical or plumbing work done at their home.
Do I need to mention the RAT plague? Except to note in passing that it's taken the ACCC weeks to decide to do something about the most egregious price gouging we've seen since retailers sold HDMI cables for $200 when digital televisions came onto the market. They are now about $20.
Of course the troubles began with blame shifting between state and federal government agencies over how a cruise ship carrying people suspected of having COVID-19 was allowed into the port of Sydney.
But wait, there's more. Messy handling of the Covid response is but the latest in a string of public sector debacles.
We've had to establish a royal commission into why bushfires have caused death and massive destruction year after year — hearing that expert recommendations on fire prevention were routinely ignored.
In 2019, the ABC's Insiders host Fran Kelly asked Health Minister Greg Hunt why the federal government didn't have an immediate response to the aged care royal commission report, which had just been released. As Kelly observed: "It wasn't a surprise to anyone." No, it certainly wasn't.
As I've observed before, people died as a result of the so-called "pink batts" scheme. Not because the concept was flawed — it was actually quite clever — but because state government agencies responsible for OH&S failed to ensure that proper safety standards were being adhered to by the companies well-paid to do the installations.
I was a member of an expert panel that carried out a review of the federal government's investment in the Indigenous broadcasting and media sector. We undertook extensive consultations with Aboriginal and Torres Strait Islander communities across the country and delivered around 30 recommendations. The report called for a range of changes, including many that simply required administrative action and did not involve the appropriation of new funding. Bugger all happened. The public servant in charge of this policy area was later promoted and now heads-up a major government authority.
Nobody is ever held accountable when things go wrong and seldom do official inquiries lead to any fundamentally worthwhile reforms. This needs to change.
A Roy Morgan poll last year found that only 27 per cent of Australians saw public servants as having high levels of trust and ethics, down from 37 per cent in 2017. Politicians fared even worse at only 7 per cent, down from 16 per cent.
How did we end up with a bunch of politicians and public servants unable to satisfactorily manage their responsibilities? And why do we keep allowing them to avoid accepting any accountability?
Djokovic didn't obtain his visa from a vending machine at Dubrovnik airport.