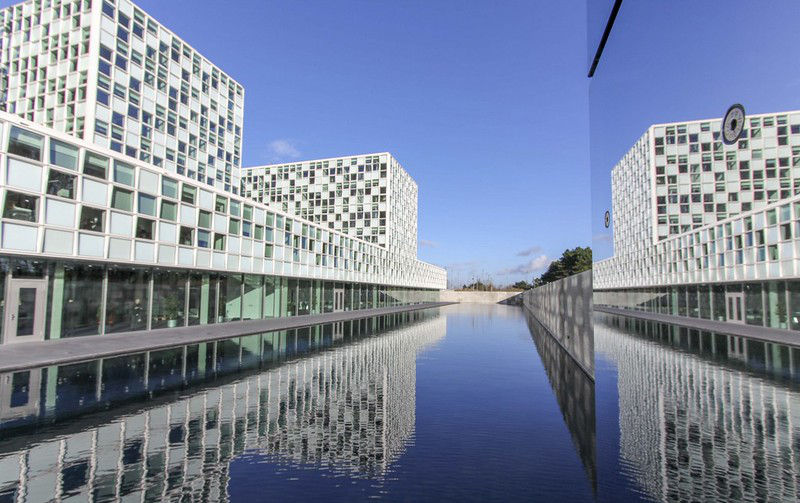 Are the people of Ukraine more worthy and valuable than the people of Yemen?
As the conflict in Ukraine rages, the Prosecutor of the International Criminal Court (ICC), Karim Khan, has weighed in. On February 28, 2022, he said there was "a reasonable basis to proceed with opening an investigation" into recent developments in the country. Khan, who comes from the United Kingdom, was satisfied that there were grounds for believing "that both alleged war crimes and crimes against humanity have been committed in Ukraine".
In 2002, the Rome Statute established the ICC, under UN auspices, and, by 2021, it had been either ratified or acceded to by 123 States. The ICC's mandate is to prosecute genocide, crimes against humanity, war crimes and the crime of aggression (Art.5). As a court of last resort, the ICC only acts when a State is either unable or unwilling to prosecute grave crimes over which it has jurisdiction.
Although Russia signed the Rome Statute in 2002, it withdrew from the ratification process in 2016, after the ICC ruled that its Crimea policy amounted to an "ongoing occupation". The United States, likewise, initially signed up, but later withdrew, with the Heritage Foundation claiming that membership was incompatible with the US Constitution. In 2020, the US, which objected to the ICC's investigation of alleged war crimes by its forces in Afghanistan, imposed sanctions on senior ICC officials, including Khan's predecessor, Fatou Bensouda. The then US secretary of state, Mike Pompeo, denounced the ICC for its "illegitimate attempts to subject Americans to its jurisdiction".
The ICC can assume jurisdiction where a State has accepted jurisdiction by becoming a party through ratification, or where a non-party allegedly commits one of the specified crimes on the territory of a State Party (as in Afghanistan), or where a national of a State Party is a suspect (Art.12). The UN Security Council can also refer a case to the Court.
Although the ICC Prosecutor normally needs the Court's approval to investigate, the Rome Statute enables a State Party to "refer to the Prosecutor a situation in which one or more crimes within the jurisdiction of the Court appears to have been committed requesting the Prosecutor to investigate the situation" (Art. 14). By invoking this, Lithuania, a NATO member, has spearheaded moves for an investigation into Ukraine, and Khan rapidly acceded.
Although the ICC may exercise its functions and powers "on the territory of any State Party and, by special agreement, on the territory of any other State" (Art. 4), neither Russia nor Ukraine are State Parties. But Khan said that, as Ukraine has twice accepted the ICC's jurisdiction over alleged crimes on its territory, in 2013 and, again, in 2014, this shows it has accepted jurisdiction "on an open-ended basis". He noted, however, that the crime of aggression is beyond his remit, apparently because it is narrowly defined and jurisdiction over it is limited.
On March 3, 2022, Khan, clearly under great pressure, announced he had "formulated a team and today they are moving to the region", which was extraordinary. With fighting raging, the situation is obviously ill-suited to investigations of any sort, not least because it endangers ICC personnel. If, however, Khan wants to be seen to be doing something, he has at least bought himself some time.
While, however, Khan's enthusiasm is all very well, it begs the question of why other grave situations have not also been fast-tracked. In Yemen, most notably, there have, since 2014, been ongoing air and missile attacks by a Saudi-led coalition, backed by the US and the West's military-industrial complex.  As US Senator Bernie Sanders explained in The Guardian on December 3, 2021, "it is a war that the United States has supported and remains deeply involved in", adding that "it's time for that complicity to end". With most Western countries looking away, the conflict has resulted in the world's largest humanitarian crisis.
The United Nations Development Program (UNDP) estimated last November that the death toll in Yemen would reach 377,000 in 2021, with 70 per cent of those deaths being children aged under five. Quite why Lithuania, so keen to hold Russia to account, is not screaming for ICC action in Yemen is a mystery, although it presumably does not want to upset the US, its backer in, for example, its ongoing confrontation with China over Taiwan.
When Amnesty International and the European Centre for Constitutional and Human Rights, in December 2019, jointly issued an official request to the ICC Prosecutor to investigate European arms manufacturers and licensing officials for having violated international humanitarian law by committing war crimes in Yemen, nothing happened. Although Amnesty International called on "the ICC Prosecutor to send a clear message that it will hold corporate actors to account if they are involved in the most serious crimes", its plea went unheeded.
In August 2021, moreover, undeterred by the ICC's inertia, human rights lawyers representing the victims of Yemen's conflict also called on the ICC Prosecutor to open an investigation into war crimes and crimes against humanity allegedly committed by coalition forces. The international law specialist, Toby Cadman, co-founder of the Guernica Group, filed the victims' request, and highlighted some specific incidents. These, apart from torture and murder of individuals in prison, included a coalition airstrike in August 2018, that destroyed a school bus and killed dozens, and a missile attack in October 2016, that killed at least 110 people, all evidenced by the survivors themselves and their relatives. Cadman said "the ICC can and must use its clear jurisdiction to investigate these undeniable and evidenced crimes", and, legally, he was correct.
Although Yemen is not a party to the Rome Statute, some coalition members and backers are, and this confers jurisdiction on the ICC. However, as of January 14, 2022, Khan's Office was said to be still considering if the ICC would start a formal investigation. In frustration, Cadman's Guernica 37 legal team has now asked the UK's Metropolitan Police Service if it can investigate possible war crimes in Yemen.
Quite clearly, therefore, there has, on the one hand, been lamentable foot-dragging by the ICC over Yemen, despite the alleged war crimes having gone on for almost 8 years, and, on the other, astonishing alacrity in relation to Ukraine, where the conflict is barely 12 days old. If, at some point, Khan does not explain why the two situations have been handled so differently, concerns over the ICC's even-handedness will inevitably mushroom, and some people will be left feeling that European lives matter more than others.
As things stand, the ICC is reportedly processing a total of 30 cases, 16 investigations and 4 preliminary examinations, and Khan's Ukraine involvement will hopefully not distract him from other duties, even though it is leaving him short-handed. He says he is seeking "the support of all States Parties and the international community", and this will undoubtedly be forthcoming, not least from Lithuania and its NATO partners. He plans to call for "additional budgetary support, for voluntary contributions to support all our situations, and for the loan of gratis personnel", and, again, these will also be on tap. However laudable, it is a tragedy that he has not issued similar pleas in relation to Yemen, a place that desperately requires the ICC's intervention.
It is, of course, one thing for Khan to announce an investigation, but quite another for there to be a prosecution, let alone a conviction. Once the investigation is complete, he will need to assess the sufficiency of the evidence. If he wishes to prosecute, he must satisfy the ICC, at a pre-trial hearing, that a trial is warranted.
If so, Khan will need to convince a 3-judge trial chamber that the accused, who are legally represented, are guilty beyond reasonable doubt.  After any conviction, an appeal lies to a 5-judge panel, and this may confirm, reverse or amend the verdict or sentence, or order a retrial.
Since its inception, the ICC's pre-trial chamber has reportedly indicted 45 people. Proceedings against 19 are ongoing, with 12 being fugitives, 2 awaiting trial, 4 currently on trial, and 1 defendant appealing against his sentence. Whereas the trials of 26 people have been completed, 2 are now serving their sentences, 6 have completed their sentences, and 4 were acquitted outright. Seven defendants had the charges they faced dismissed, while the charges against 3 others were withdrawn. Four persons, moreover, have died before trial, which is unsurprising, given that investigations often take up to 4 years, and trials up to 6 years.
Although Khan, who has been in post for barely nine months, has expedited his investigation, it will take him, or his successors, many years to wrap everything up. As he will shortly discover, it is one thing to announce an investigation in a blaze of publicity, but quite another to secure any convictions way down the line.
The author is a Senior Counsel and Professor of Law, and was previously the Director of Public Prosecutions of the Hong Kong SAR. 
This article was first posted in the Global Weekly, March 11-17 2022