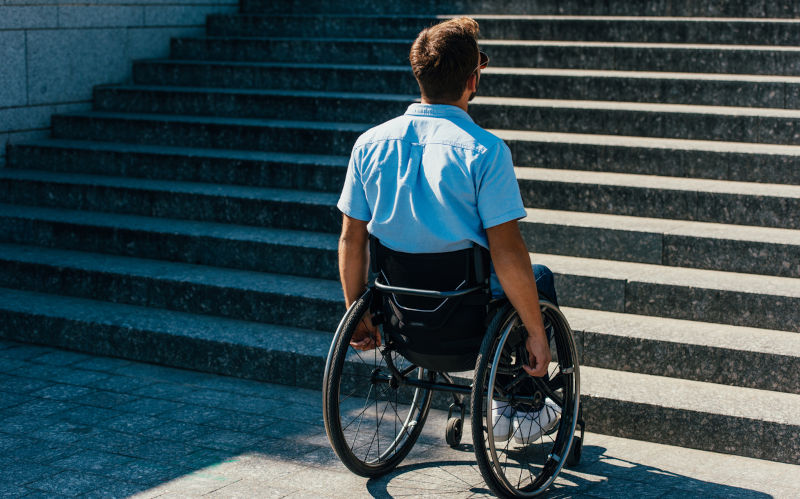 While voting is considered a universal right in Australia, barriers remain preventing many people exercising the franchise effectively. In the lead-up to the 2023 New South Wales state elections it seems clear that more should be done to enable everyone to vote comfortably.
Back in 1990, International Literacy Year I was possibly the only person in Australia who had the two roles of being an Adult Literacy Officer with Tafe NSW and a university lecturer in politics. The coincidence of interests led me to write about Literacy and Elections: DeFacto Disenfranchisement.
There were – are – several literacy barriers to effective voting. Many people who would otherwise participate enthusiastically in political processes do not because they lack the skills or confidence to do so. A rough estimate is that 5% of adults could be so disadvantaged. These potential voters might not enrol, fail to appear on election day, vote informal, 'donkey' vote, rely heavily on how-to-vote material or be dissatisfied by their lack of knowledge and preparation. They rely on patchy and subjective radio and television campaign material, and visual material can be misleading.
Some politicians are disdainful of unskilled voters, but many parliamentarians are elected on margins under 5%. Perhaps electorates with a high percentage of people whose first language is not English and electorates with a lower percentage of voters with tertiary education could be especially prone. Whether this translates into Labor electorates is debatable. Assistance is available at polling booths but some people do not want to advertise their dependence. Nor does electronic voting completely remove the barriers. Besides, in the final analysis, just how educated is the average voter?
More recently, personal need has led me to explore accessibility barriers to voting. The electoral commission has published ratings for accessibility on all voting centres. It explains what the assessments mean Wheelchair accessibility ratings. For example, centres can have full wheelchair access, assisted access or no wheelchair access.
It then misses the opportunity to provide a link to the ratings of specific centres. Curiously perhaps, the National Party site Pre-poll and election day voting centres has detailed information for all booths. They provide distinct lists of booths operating pre-poll and those which will operate on election day. In the electorate of Bathurst for example, of six pre-poll booths none is fully wheelchair accessible. No booth has a special parking spot. In the city of Bathurst, neither of the two centres has this rating.
On election day, there are more fully accessible booths. There are 41 booths – four fully wheelchair accessible. This is largely because several accessible venues are in schools and they would not be available for weekday use. There is a little irony in there being more accessible booths on polling day, because one reason for wanting to cast an early vote is that long queues can be tiring. I would be able to sit on my walker, but this soon becomes uncomfortable.
It has been difficult to find information about the 2023 New South Wales election. A few days ago, I tried searching for candidates in the Bathurst electorate. The official site had a facility for searching for an electoral district. I typed in Bathurst. I was offered five Bathurst streets to search further, but no Bathurst electoral district. Knowing the name of my electorate led me to a brick wall. There was an implication that voters have little previous knowledge.
The site notes that there are two elections occurring – one for each house. It does not then proceed to provide further instructions, except to say that in the upper house, there are two methods of voting – above the line and below the line. Of course there will be instructions on the ballot papers about how to number boxes to vote formally. It seems a pity that this information is not provided on the site. The sooner that voters can begin scrutinising available choices, the better.
The site now has good listings, including the running order registered by parties. This is important for voters who want to vote below the line if they do not like an order prescribed by a party. I was interested to learn for example that down the list for the Greens is Jane Scott, a disability advocate (see rollingthrough.com.au). This does not appear on the party's site.
Party lists online are confusing because they do not follow a general pattern. The Liberal Party has a heading 'Our Team' but it is not at all clear which people are candidates as opposed to sitting members. The code is apparently that new candidates are called 'Liberal for'. Quite a few Liberal members are retiring, but the party seems reluctant to advertise the fact. Luckily Wikipedia has a list.
Parties claim to be educating the electorate politically, but there is little evidence that they care about anything beyond maximising their votes at election time. Whether through lack of literacy skills, inability to get reliable information or physical disability, some electors require more determination than others in order to participate in elections. We should appreciate them more than we do.