Politics
Everyone, particularly the Chinese are supposed to yield to the Americans.
Mar 3, 2022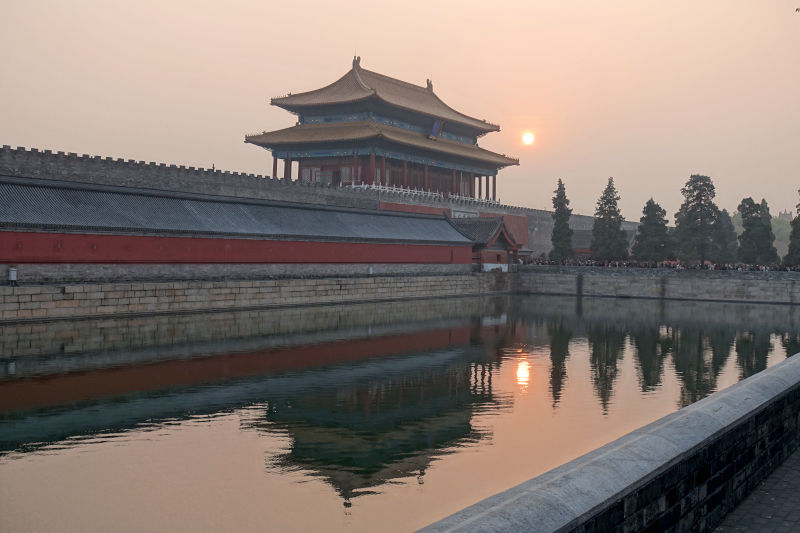 The idea of China representing some real and present military threat doesn't really stack up.  But never mind, as a great many Americans and their followers can still be relied upon to believe what they are told to believe. Their political leaders understand very well that Americans are least at war with themselves when they are at war with someone else. 
In the run up to our federal election, what's going on in Ukraine doesn't matter as much to Australia's political leaders as their ongoing depiction of China as the big threat. The coalition Liberals and Nationals will, however mindlessly, keep pumping it up and Labour will dare not to be more sensible.
'Sensible' would be to acknowledge that as the Americans and their sundry supporters pulled out of Iraq and Afghanistan after twenty years of colossal military and political failure, and even more colossal enrichment of their military development and support industries, they had to make even more of a case against their next enemy of choice: China. Enemies for these pals having long been really good for business and at least as good at diverting attention from the causes and the consequences of their long list of provocations and failures.
They will continue to bemoan the fate of the peoples they have most recently forsaken to the forces of darkness, though with as little reference as possible to the manner in which those forces came to prominence in the first place. The inconvenient truth being that in taking sides against the Russians in Afghanistan through the 1980's, the Americans strengthened the whacko Taliban to the point of their being able to quickly dispose of moderate Afghan militias and political entities in that hapless country after the Russians pulled out. Those who can't be bothered reading up on this preamble to America's turn at Afghanistan, can get their couch-potato feel for it by tuning into the much loved Tom Hanks and Julia Roberts in 'Charlie Wilson's War'.
A little more work would have to be put into understanding how the American led cohort brought about  the current mess across northern Africa and through the Middle-East – having charged in with mightily overwhelming force to remove, or attempt to remove, dictators not of their own choosing. And having had scant regard for either the scale of collateral damage or helping the ravaged peoples of those countries to evolve any kind of pathways of their own to better futures. Understanding the  American and British role in creating the current spectre of Iran – that is, by their oil-driven removal back in the 1950's of Iran's 'champion of secular democracy', Mohammed Mosaddegh, and their installation of the vicious Shah Mohammed Reza Pahlavi, would require more work.
Even without the years of egregious Trump excesses, the Americans and their pals would have been well underway with their demonizing of China and its growing influence. An influence which, in relation to that part which addresses the provision of desperately needed infrastructure improvements for some emerging nations, is somehow to be seen as being more insidious than the decades of such influence-peddling by  the West.
What is the real harm in these Chinese programs, especially when they do not project into anything like the historic scale of Western arms sales, serial propping up of unrepresentative entities and dictatorships and political and economic sabre-rattling – which had as often as not accompanied their scattergun aid programs? Sure, the Chinese too will want some return for their largesse, but who in the history of aid 'giving' hasn't?
Guided as malignly as ever by their view of the inviolability of the established World Order, in which, at its essence, everyone is supposed to yield to the Americans, the West will continue to push an image of China not as a worthy and a resourceful partner, but as the newest dark threat requiring bold means with which to coerce it back into its place; not for a moment wanting to acknowledge how profoundly China has emerged from that place and how well it is now, more than ever, having to equip itself to resist coercion.
Never mind that the USA already spends more on its military than the next ten or so highest spending countries, including China, combined. Or that it has over eight hundred military bases in around seventy foreign countries – compared to China's paltry one (in Djibouti).
To the extent that accurate figures can be obtained from the web, China's annual military budget is around $US250 billion, compared with the USA's $US780 billion.  The USA's Defence Intelligence budget alone is reportedly larger than the total defence budget of Russia. And, at around $US1.5 trillion, development of the USA's (much flawed) F-35 Joint Strike Fighter aircraft is around fifty percent bigger than China's largest program of any kind – its Belt and Road Initiative.
So the idea of China representing some real and present military threat doesn't really stack up.  But never mind, as a great many Americans and their followers can still be relied upon to believe what they are told to believe. Their political leaders understand very well that Americans are least at war with themselves when they are at war with someone else.
Is it possible that the drivers of this tired old World Order have learned so little from their past failures  that they are truly unable to see the extent to which the aging Order needs help?  How hard is it for them to see that the China of today, which has saved itself and its people from much of the imperialism and the tyranny of both the West and its own earlier years, has so much to contribute to a more inclusive World Order? An Order in which wealth, race and religion could be made to count for less?
All the signs are that the West will, instead, persist instead with the old play book. That they will circle the wagons and send out for new Cheneys and Haliburtons. America is full of them and their unremittingly influential backers of the abundantly Evangelical kind.
Does anyone in the Western cohort really care that China is now performing in ways that have so far lifted its middle-class from 39.1 million of the population in 2000 to 707 million in 2018 (Pew Research Centre) – while at the same time substantially enriching very many countries in both the growth of their trade with China and the affordability of their consumables at home?
Against this background, it is unlikely that China, having regained its confidence, its productivity and, to a remarkable extent, the confidence of its people, will ever again allow itself to be intimidated or treated as any kind of junior participant in the affairs of the world, including in relation to the construct of the current, tottering, essentially coercive, World Order.
The achievement of a new, more inclusive, World Order, and the avoidance of a super-charged global power struggle would be well served if the West were to find a way to see and to respect this – thereby, perhaps, being better able to move matters such as climate change, human rights, intellectual property, scientific cooperation, trade barriers and so on along more mutually productive pathways.