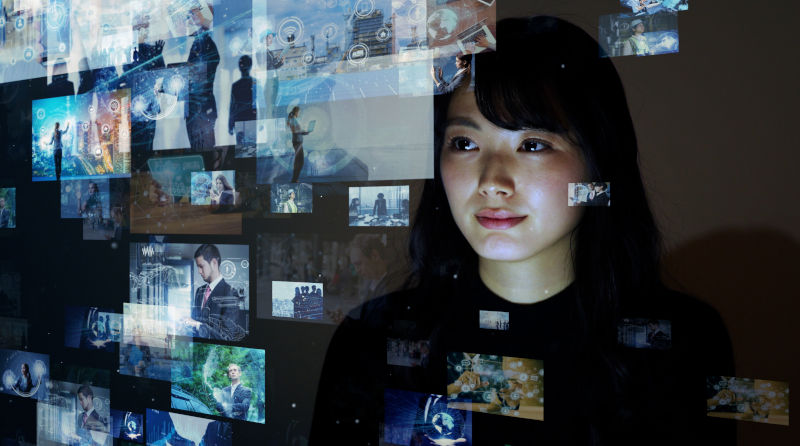 Australian mainstream media is generally lacking in coverage of Asia, with occasional fly-in-fly-out-shock-horror or dependence on Reuters or AUKUSWORLD news sources. This isn't consistent with any claim to be an advanced member of our region. We can however turn to local newspapers in the region.
Indonesia: I subscribe to the Jakarta Post, at very modest cost. As well as important local news, including Indonesia's efforts in the international arena, there is international news and a diversity of commentaries. It's a reminder that Indonesia was a founder of the Non-Aligned Movement, and important reading in the run-up to the G20 meeting in Bali November 16-17.
Singapore: the Straits Times is a Singapore owned newspaper of record established in 1845. As one would expect of an international city state its reporting is weighty. But so is its paywall.
Also in Singapore, CNA is broadly comparable to ABC Australia as owned by the national broadcast agency Mediacorp. But CNA tends to report economic, social, and political matters more calmly than the ABC these days, not drifted as the ABC is into ideologically narrow corners and niggling nagging hunts for whinge and whine. 
Westwards from Singapore
Bangladesh: Bangladesh Beyond has nice coverage also of matters beyond Bangladesh, "speaking for the people" and for example giving this coverage of the Russian Foreign Minister at the last ASEAN meeting. No information like this in Australia. Our hunt is for information, not reinforcement of narrow attitudes. The cinematographer Namzul Hoque Nayeem provides social insights into a country we mainly know for its flooding (regarding the latter see this little film by Nayeem).
India: Times of India is a newspaper of record, the third largest circulation newspaper in India and the largest circulation English language newspaper in the world, first published in 1838… As members of the Fairfax family might say, they must be doing something right. Owned by an Indian family.
The Hindu, with offices all over India, has its head office in Chennai, Tamil Nadu. The Hindu Weekly Review was the only Asian newspaper on sale in Sydney in the early 1960s. 
Sri Lanka: I do not know the newspapers, perhaps start here.
Pakistan: Another nation full of news. Dawn, the biggest selling English language paper in Pakistan was established by Jinnah in 1941 as the mouthpiece of the Moslem League, in the processes leading to independence from the British Raj. 
If you want a history of the Raj leading up to Nehru and Jinnah, the partition of India and everything else, indeed if you want to pass exams in India or have a window into Indian views of the world, you must watch the extraordinary videos of Amit Sengupta. 
Inside Afghanistan there are two national news organisations readily accessible, privately owned. Tolo and Pajwok. Tolo is owned by an Australian Afghan businessman who was given startup money by the US government and Murdoch.
It's obvious, but not often done: to think about Iran, look at the Tehran Times, perhaps walk through this gigantic shopping mall in Tehran… and imagine it without sanctions. Note that the deputy head of sanctions policy in the Biden Administration Richard Nephew, former architect of Iran sanctions under Obama, published a book on sanctions in 2017, emphasising pain and resolve and hurting ordinary people. 
Northwards from Singapore
Malaysia:  perhaps start with the Malay Mail. I visit from time to time.
Thailand, Laos, Cambodia, Myanmar, Vietnam: I have no expertise.
Philippines: The Manila Times: this 'About Us' column is a basic history of the Philippines from the time of the frustrated independence movement and American acquisition of the Philippines, as a result of the Spanish American War, a war stirred up by Randolph Hearst and his newspapers for President Teddy Roosevelt. 
Writing by Filipinos, see Nick Joaquin, and Franky Jose. Those national tributes are austere. Find their books online. Where Nick was a literary champion, Franky was a champion of the poor and with a chuckle spent a lot of time writing satire about the Marcoses. 
Taiwan: Taipei Times 
Also resident in Taiwan is the author of the indispensable Asianometry, on tech issues and more, in Asia and beyond. I am happily a patron of Asianometry via patreon.com.
Hong Kong: Sadly we lost the Far Eastern Economic Review. We do still have the South China Morning Post, I find it important to subscribe. A search of the Menadue blog shows Hong Kong mentioned so many times, an intersection of so many notions. I mentioned some important contributors in this essay. 
China mainland: I offered comment and recommendations in my earlier list here.
Japan: A world of many newspapers, a country of great complexity which we see vaguely. The Yomiuri has the largest circulation of any newspaper in the world. Wikipedia offers perspective. 
English language editions include Mainichi, Asahi, Yomiuri (but Yomiuri is invisible without subscription) and Japan Times, the English language newspaper of Japan. 
South Korea: The Korea Times or Yonhap will give you mainstream. The Hankyoreh offers a perspective towards the left, perspective reflecting the street demonstrations that brought President Moon Jae-in to power in 2017 offers thoughtful views on Asia issues.
A Korean political science journal in 2017 published a paper of mine comparing issues facing Moon in 2017 with those faced by Whitlam in 1972. It is a great tragedy for Australia in Asia that President Moon's single term entitlement ended just before Prime Minister Albanese was elected and so Albanese learned about Korea from President Yoon Suk-yeol not from the social justice advocate Moon. Yoon has been described to me by a Korean friend as Morrison-dark. 
North Korea: Do have a look from time to time at the Pyongyang Times. When a country has been locked in the broom cupboard of Asia for an impossibly long time, it deserves some effort at understanding rather than the conventional derision.
On Korean and Japanese matters look for the determinedly independent writings of Gavan McCormack, now emeritus professor at ANU. Read his  writings in Pearls and Irritations. Find Gavan's books also at my favourite bookshop BetterWorldBooks, which with each sale of mainly second hand and ex-library books gives funds to literacy programs. At the moment BetterWorldBooks has a special section of books banned by various education authorities in the US. Some nice reads!
Mongolia: Let us not forget the UB Post. Even a single dip into distant news reveals people there.  
…And, omitted from my earlier list, there are different people on the niqnaq blog, hosted by Rowan Berkeley, an English person, who publishes material from 'radical' sources round the world. Heavy reading recently with Ukraine war coverage and the middle east, some from dissident voices, also Russian voices, also reporting on Belt and Road, SCO and BRICS. The Military Summary posted to Niqnag has a Belarus author and is well informed. Altogether a necessary balance.