Initially, Scott Morrison was imaginative in trying to co-opt the premiers and chief ministers into a united response. However, as the premiers have gone their own way he has become more willing to criticise and more exasperated about their standing in the way of economic revival.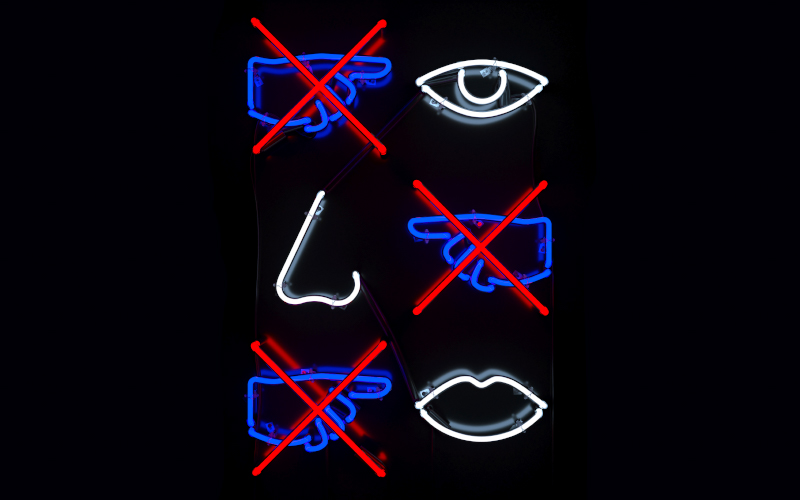 The prime minister had premiers and chief ministers bang to rights this week when he accused them of playing politics with issues such as coronavirus border controls. Playing politics is what politicians do. It's not necessarily merely populist to exercise extreme caution with your own electorate's lives.
We are so used to being disappointed by our elected representatives — and there is a lot to be disappointed about — that accusations of being motivated by political considerations rather than pure altruism or some abstract "best" policy is taken to suggest impropriety or unworthy behaviour. All the more so when it appears that the immediate object or intended effect of some policy decision is to belittle political rivals, to reward political cronies, or to punish people who are thought to be objects, rightly or wrongly, of the government's displeasure.
Yet the very essence of politics involves different philosophies of the ideal society and how it is best achieved, different views about priorities, and different opinions about how scarce resources should be shared around the community. Honest people can genuinely differ about the priorities, or about the best strategies and tactics for achieving them. Being a politician involves a constant weighing up of public opinion, and a focus on gaining or holding power, because if one cannot get majority support at critical moments such as elections, one cannot exercise power at all. It also involves compromise and debate.
It is worth bearing this in mind during the arguments about lockdowns, state chauvinism, and obstacles in the way of reopening an economy and social processes that have been battered as never before in most people's lifetimes. To the fury of the federal government, most premiers have made their own local decisions — guided by their own advice and by their own political considerations — about access and entry into their states and territories. Their individual responses have impaired the implementation of national policies designed to get the economy moving. One of the justifications, of course, has been the fact that the incidence and prevalence of coronavirus in local communities varies.
Despite irritation about some controls, reduced zeal about following some rules, or anger at the bossiness of the enforcers, most people have seemed to recognise the benefits of caution. On the other hand, some have seen a creeping totalitarianism in some of the controls, and have come to fear separate agendas — perhaps of constitutional coup. Others doubt that individual tactics were best adapted for the result intended — the locking down of public housing towers, for example, or of border blockades when only major cities have had big hotspots. Some of the arguments — maintained with fervour by News.com newspapers, as well as conservative politicians — seem to have merged into conspiracy theories, including about vaccines, microchip implants and the secret agendas of rich people. One partisan aspect has seen the attacks focus on Labor premiers and chief ministers, ignoring the fact that a coalition premier in NSW, Gladys Berejiklian, is on the one hand railing against blockades on her state by other states, while maintaining the toughest, and arguably most unreasonable, restrictions on entry into NSW from Victoria — unless entrants are of the political class.
Initially, Scott Morrison was imaginative in trying to co-opt the premiers and chief ministers into a united response. He created a so-called national cabinet, with shared information (as well as his compulsive secrecy and resistance to any type of transparency). He worked hard to achieve consensus, including, initially at least, biting his tongue to avoid criticising even premiers going only partly the way with him. As the pandemic has become more local in its severity, as each of the premiers has gone its own way on preventive measures, and as some of the criticism has focused on the Commonwealth, he and his ministers have become more and more willing to criticise the approach of individual premiers, and more and more exasperated about their standing in the way of social and economic revival.
Although the Commonwealth probably has all of the constitutional power it needs to completely take over the management of the disease response, as well as the reopening of the economy, Morrison recognises both that the states have most of the practical powers and resources — over, for example, hospitals, schools, public movement and social spacing — and that the Commonwealth has, over the years, shared some of its powers — for example over biosecurity controls — with other governments.
Most of the administrative fiascos — think cruise ships allowing passengers to disembark without health checks, think hotel quarantine arrangements, and think aged care institutions and nursing homes — have been predictable. They were responses to overlapping jurisdictions, a lack of clear authority and accountability and, sometimes, simple human error. Yet the blaming, blame-dodging and blame-shifting have been absolutely classic — not least when it has come from Commonwealth authorities who thought they could exercise their powers through others without being responsible or accountable for the results.
One can take it that Morrison and his Treasurer Josh Frydenberg are perfectly genuine in their belief that more can be done, right now, to get the economy growing again, even as there are still some hot spots and second wave cases. They fear, too, that the longer the economy is in lockdown, the harder, and more expensive, it will be to get it on its feet. Morrison has always been looking ahead to see past the immediate impact of the pandemic to the measures necessary to start growth again. He has had to acknowledge that continuing cases in some environments, particularly Victoria, have required local responses, but is now very impatient.
All things being equal, Morrison does not have to go to the polls until 2022 — more than 18 months away. By then, the pandemic should be largely over, with members of the public regarding it as a very significant event, but as one in the rear vision mirror. Most likely Morrison and his team will be judged by voters not on their management of the pandemic, or their fairly nimble efforts to junk debt and deficit obsessions into imaginative, if ideological focused efforts, to maintain jobs or to upgrade the welfare response. Indeed, if the pandemic is largely over, so will be most of the emergency welfare measures and the government may well be back to ordinary tight management of public spending, and its pursuit of cultural wars.
But Morrison and Frydenberg will have to wear criticism of the economic recovery in action. They will be held to account for any failure of employment levels to reach the levels of 2019, such as these were. For failure to create new jobs when the pandemic effectively wiped out businesses. They will probably be blamed for any lack of imagination in creating new jobs or jobs in sectors still suffering from the after-effects, such as tourism and the airline industry.
If new work modes develop — for example permitting more working from home — those unable to participate will feel themselves betrayed. While the government has not promised everyone a post-pandemic job, many with previously good employment records will feel that this is implicit in the deal, given how the economy was put into a coma. Some will be angry that they lost jobs and income while not being particularly at risk of infection or death. Other groups, or particular industries with strong lobbying power, were showered with incentives, grants and encouragement.