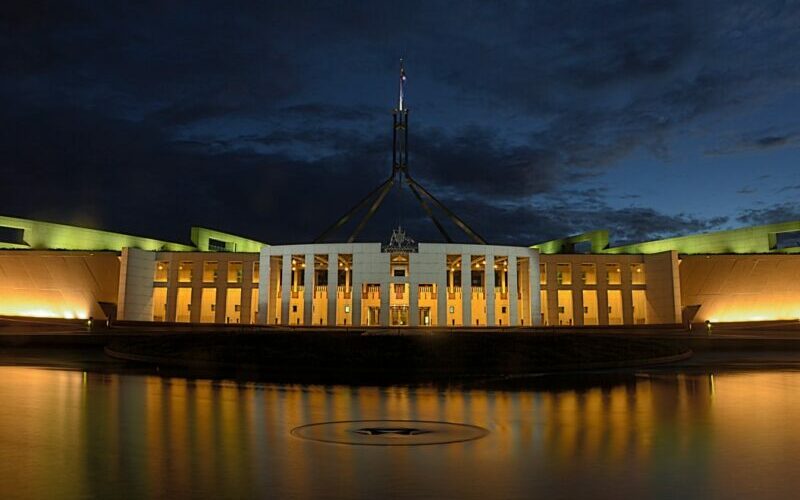 The government has rushed to get next-to-useless voter ID laws up before the election.  It is voter suppression The Australian Way
The voter ID laws that are being put forward in parliament only seek to punitively affect Australia's most disenfranchised, with next to no tangible benefit.
Under the proposed integrity bill, voters will still be able to vote without photo ID, as long as their identity can be accounted for by another voter. They can also sign a declaration, which would require further details, such as date of birth and a signature.
The need for this bill however, is superfluous at best. Australia is a democracy that retains the ideal of compulsory voting. As such, voter fraud is virtually non-existent. In Senate Estimates on Tuesday, the head of the Australian Electoral Commission (AEC), Tom Rogers, confirmed as much, stating that "evidence of multiple voting to date is vanishingly small".
Multiple human rights groups derided the proposed bill, which has been argued could only serve to hurt people who are already severely disenfranchised by the voting system. Information from the AEC shows that only 79 per cent of eligible Indigenous people were enrolled to vote. Providing further obstacles to vote would not alleviate any of these issues.
The Australian Human Rights commission (AHRC) states that: "It is vital to avoid steps that would impede the progress made to increase rates of Indigenous participation in our elections."
People who are victims of domestic violence are also negatively impacted by the proposed legislation. The overwhelmingly female population who suffer from domestic abuse often have to leave their home abruptly — sometimes without basic items such as identification or vital documents. Research commissioned by the AEC found that "ID requirements [are] an area of concern for participation in elections for people without homes".
The prime minister noted that these laws were legislated in many nations, including the United Kingdom. This stance on the need for legislation flies in the face of his comments about the Coalition's net zero target just days earlier, where they have refused to legislate anything to do with the adoption of net-zero, despite the UK doing exactly that.
So why, with these issues being well documented, is the government trying to implement a Trump-style dog-whistle into electoral politics? The answer seems to be a placation of Senator Pauline Hanson.
On Thursday, she spoke to Guardian Australia, highlighting how she was responsible for these measures being tabled. In exchange for the government gaining her support on other bills, Hanson said that while she was sick of the prime minister taking credit for things she came up with, the bill "wouldn't be happening without me".
Independent Senator Rex Patrick spoke for many when he noted that: "These sorts of things are very rarely anything other than self-interest on the part of the government."
The original bill, tabled by One Nation in September, was heavily opposed by the AHRC, which submitted that further disenfranchisement would be the only outcome if further impediments were implemented to voting rights.
The government defended the decision on the last sitting day of questioning until November 22. Speaking on the floor of the House of Representatives, Ben Morton, Minister Assisting the Prime Minister and Cabinet, struck an aggressive tone: "Why are they against it? Why are they committing so much time today to an issue that quite obviously, the more they do, the more I realise, there must be something in it for them."
There is a counter argument to this. When all evidence points to this bill being both unnecessary and punitive, why is the government pursuing it with such aggression? On the same lines, why doesn't the government's quite aggressive posturing towards corruption extend to members of parliament?
In this parliamentary sitting alone we have seen former attorney-general Christian Porter not referred to a privileges committee, despite Speaker Tony Smith giving the motion for it to proceed. Labor MP Tony Burke stated that the government had abandoned "a key protection against corruption" that had existed since Federation.
We have already seen in the recent American election that ID laws do nothing to stop the weaponisation of electoral fraud. Despite some states having some strict voter laws that heavily disenfranchise African-Americans, former president Donald Trump claimed mass fraud was the reason for his 2020 electoral loss.
Finance Minister Simon Birmingham has said that these laws are designed to "further enhance integrity". But with a near flawless record of secure, safe and uncontested elections in Australia, all that this will do is further disenfranchise people who already feel disconnected from the political class.
As the AHRC notes, we cannot create "a barrier for people who lack identification documents from exercising their right to vote, leading to further disfranchisement".
These laws don't create less fraud, all it does is further weaken Australian democracy.