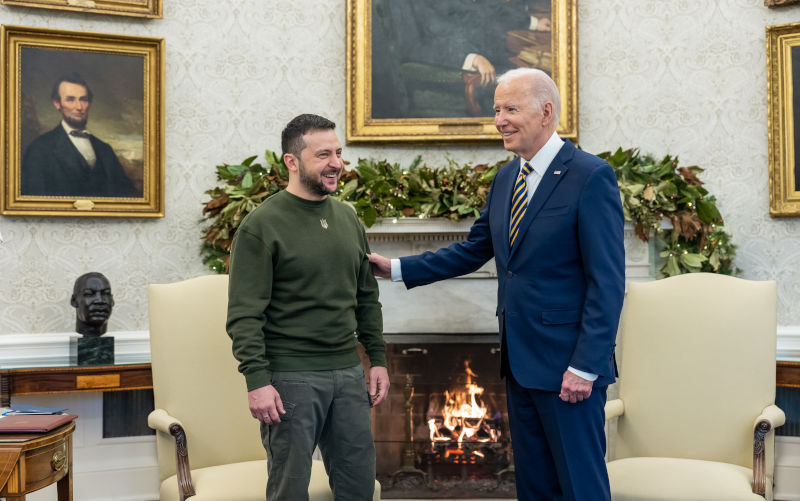 Starting with Robert Parry's groundbreaking reporting on the 2014 Maidan coup, through the Russian intervention this year, Consortium News has been a leading source of analysis on Ukraine that defies the 'psyopcracy.'
Consortium News has been on the leading edge of Ukraine coverage, beginning with Robert Parry's work in 2014 to identify U.S. involvement in the coup and the role of neo-Nazis. He also warned as early as 2015 that the Ukraine crisis could lead to nuclear war.
Here is a list of some of the most important original Consortium News stories on Ukraine since 2014.
Robert Parry
Neocons and the Ukraine Coup – Feb. 23, 2014
Who's Telling the Big Lie on Ukraine? – Sept. 2, 2014
Ready for Nuclear War Over Ukraine? – Feb. 23, 2015
The Mess That Nuland Made – July 13, 2015
Troubling Gaps in the New MH-17 Report – Sept. 28, 2016
Joe Lauria
Tangled Tale of NATO Expansion at the Heart of Ukraine Crisis – Jan. 28, 2022
What a US Trap for Russia in Ukraine Might Look Like – Feb. 4, 2022
Why Putin Went to War – Feb. 24, 2022
On a Knife's Edge in Ukraine – March 11, 2002
Biden Confirms Why the US Needed This War – March 27, 2022
Defensive West Smears Samarkand Summit – Sept. 21, 2022
On the Influence of Neo-Nazism in Ukraine – Dec. 29, 2022
Evidence of US-Backed Coup in Kiev – Dec. 29, 2022
Scott Ritter
Pity the Nation – March 7, 2022
Phase Three in Ukraine – May 30, 2022
Reaping the Whirlwind – Sept. 22, 2022
Nuclear High Noon in Europe – Oct. 19, 2022
A 'Dangerous, Bloody & Dirty Game – Nov. 3, 2022
Merkel Reveals West's Duplicity – Dec. 5, 2022
Patrick Lawrence
The Great Acquiescence – Glory to Ukraine – April 16, 2022
Ukraine & the Strength of Nonalignment – April 27, 2022
The New Iron Curtain – May 16, 2022
The Imaginary War – July 13, 2022
War as Presentation – Nov. 1, 2022
A War of Rhetoric & Reality – Dec. 27, 2022