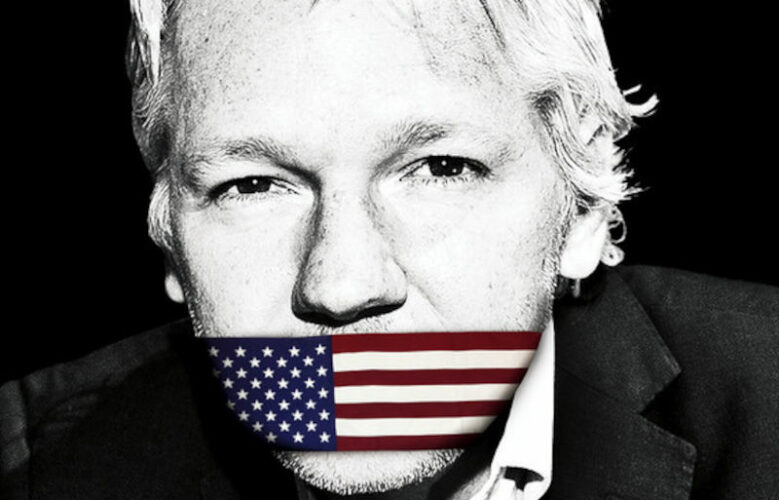 Prime Minister Anthony Albanese will have plenty to talk about when he meets with US President Joe Biden this week. The Middle East, China, AUKUS and submarines will no doubt dominate the agenda. But there is one matter in respect of which Mr Albanese should insist on a quick resolution. That is the case of Australian publisher and WikiLeaks founder Julian Assange.
His case is an affront to democratic values and the rule of law, which have been spoken about ad nauseam in the past week by both leaders in the context of their support for Israel in the escalating Middle East conflict. If President Biden and Mr Albanese really mean what they say, they can announce that the US is prepared to end its quest to put Assange on trial for exposing war crimes and other military wrongdoings in 2010, allow him to leave Belmarsh, the hellish UK prison he has been detained for over four years, and return with his family to Australia.
This Prime Minister is on the record, on numerous occasions, as saying he wants the Assange case over and done with and that he sees no public interest in Washington continuing to pursue the case. He has been supported in this stance by a diverse group of MPs, 70 of whom recently signed an open letter, published in the Washington Post as an advertisement in September, which said that the Assange case was impacting on the image of the US in Australia. The pursuit of Assange "serves no purpose, it is unjust, and we say clearly — as friends should always be honest with friends — that the prolonged pursuit of Mr. Assange wears away at the substantial foundation of regard and respect that Australians have for the justice system of the United States of America," the letter stated. It was followed up with a small delegation of MPs who visited Washington last month and who delivered the same message.
Remember also that the Prime Minister has the support of Opposition Leader Peter Dutton on the Assange case. In other words Albanese is in a very strong position to say to Biden this week that there is every expectation on the part of the Australian people and its political representatives that Biden Administration Attorney-General Merrick Garland must withdraw the extradition request immediately. And, as Julian Assange's father John Shipton said last week, "Australia is America's closest, strongest ally in the Asia-Pacific region. The Prime Minister has a responsibility to use our rock-solid friendship to make this happen. It's the will of the majority of Australians. If Mr Albanese cannot convince President Biden to free Julian, it begs the question: what sort of 'close friend' really is the US to Australia?"
President Biden will have been briefed not only by his own officials on the strength of feeling about Assange in Australia, but also by his Ambassador to Canberra, Caroline Kennedy who earlier this year received a delegation of MPs which included Independent MP Andrew Wilkie Labor's Julian Hill and Josh Wilson, Liberal Bridget Archer, and the Greens' David Shoebridge. In other words, there has been ample time for the White House, having got the message loud and clear, to deliver for the number one ally in the Asia-Pacific region.
That the Prime Minister needs to push the Assange case hard this week in Washington is also because it would be a departure from what seems to have become a concerning Australian position on the case, which undermines Mr Albanese's rhetoric. As former South Australian senator Rex Patrick and journalist and writer Philip Dorling revealed last week new "information extracted from the Attorney-General under Freedom of Information (FOI) laws make it clear Assange will remain in Belmarsh prison until he is extradited to the US, for him then to sit in a US maximum-security prison for the years it will take for his matter to be dealt with by the US Court, and then and only then (assuming he's convicted) will the Government intervene to have him transferred to an Australian jail."
Mr Albanese can insist to President Biden this week that Australians will not accept their fellow citizen being sent to a US prison where his life would be at risk. And that given the time clock is running down on Mr Assange's last UK courts appeal, the time to do the right thing is now.
No doubt in their public remarks this week Mr Albanese and President Biden will repeat again their 'shared commitment' to the values which distinguish democracies from authoritarianism. The Assange case represents such a dangerous threat to freedom of the press and freedom of speech, and demonstrates the preparedness of the United States to offend the rule of law by extending its domestic espionage laws to hunt down journalists and others who outside of the US, lift the lid on Washington empire malfeasance. In other words, it is case which undermines that 'shared commitment'.
This week the Australian and US governments have the chance to ensure those values mean something in reality by releasing Julian Assange.
Greg Barns SC is an Adviser to the Australian Assange Campaign and a spokesman for the Australian Lawyers Alliance.