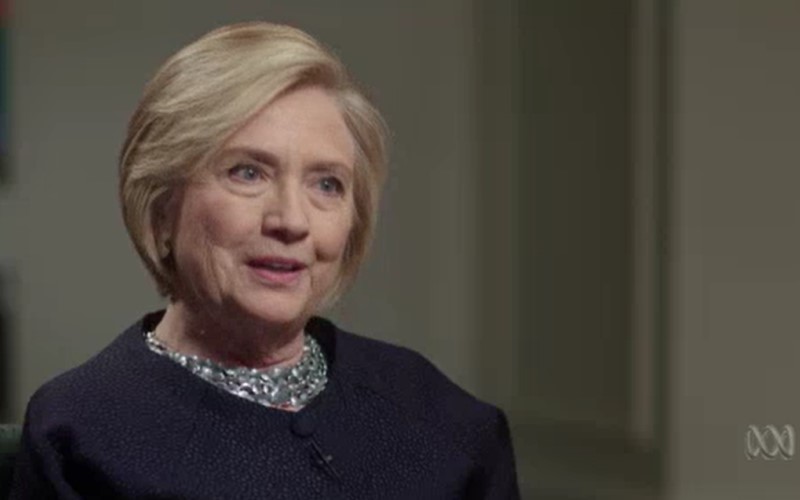 Who could imagine that a revered current affairs program could stoop to peddling slanderous allegations against an award-winning Australian journalist?
The legal torture of Julian Assange continues its glacial advance with the US attempt to extradite him now before the UK High Court. The long-suffering Assange faces the prospect that the US prosecution/persecution might drag on for another decade.
The punishment meted out to this award-winning Australian journalist has been epic. He has been detained in the UK by Australia's two AUKUS allies for 11 years. Despite never having been convicted of a crime, Assange has spent the past two years in Belmarsh Prison, an innocent man in a living hell, awaiting deportation to the US.
In 2019, Nils Melzer, the United Nation's Special Rapporteur on Torture, denounced the actions of Sweden, the UK and the US in ganging up to isolate, demonise and abuse Assange with little regard for human dignity and the rule of law. He declared their misuse of legal procedures was a form of legal torture and warned that Assange's human rights would be seriously violated if he were extradited to the US.
"Award-winning Australian journalist" is an accolade rarely used about Assange by the Australian mainstream media, even though Assange and WikiLeaks have won more than 20 awards for journalism and for their activism for press freedom, human rights, and peace from all round the world.
Professor Stuart Rees, director of the Sydney Peace Foundation, who awarded Assange The Sydney Peace Foundation Gold Medal for peace and justice in 2011, compared Assange's work to the tradition of Tom Paine's Rights of Man and Daniel Ellsberg's Pentagon Papers release, and continued, "In the Paine, Ellsberg and Assange cases, those in power moved quickly to silence their critics even by perverting the course of justice".
Assange's most recent prize, The Gary Webb Freedom of the Press Award (2020), was awarded by the Consortium for Independent Journalism who noted: "Assange, whose life has been endangered in harsh prison conditions, has become an international symbol of the threat to press freedom."
Yet while journalists worldwide honour Assange and are deeply concerned by the significant threat to journalism posed by the US attempt to extradite him and charge him under the 1917 Espionage Act, the Big Lie that Assange is not a journalist persists in the Australian media. And not just in that section dominated by a US citizen, but, surprisingly and most virulently, at the ABC's flagship current affairs program Four Corners.
The program has asserted multiple times that Assange is a Russian asset, an outrageous smear for which it has produced no evidence, apart from the red-ragger ravings of Hillary Clinton.
Its smearing of Assange began in 2017 when Hillary Clinton was interviewed by reporter Sarah Ferguson about her loss in the US presidential election. Clinton's response to this devastating loss was Russiagate, a blame-shifting exercise, largely borrowed from the plot of The Manchurian Candidate, to attribute her loss to a Russian conspiracy. Like other critics, Assange found himself accused of collaborating with Russian president Vladimir Putin to sabotage Clinton's campaign. "Assange has become a kind of nihilistic opportunist who does the bidding of a dictator," Clinton told Four Corners.
"I won the popular vote which is obviously well-known in many quarters by 3 million and I lost the Electoral College by about 77,000 and what we're finding out is that there had to be some very sophisticated help provided to WikiLeaks which is unfortunately now practically a fully owned subsidiary of Russian intelligence, to know how to target both their messages of suppression and their negative messages to affect voters."
Ferguson didn't challenge Clinton's outrageous smear that Assange was owned by Putin. Clinton's neo-McCarthyist slander of Assange went without challenge.
Like many, Assange was capable of disliking Clinton without being Putin's puppet: she had allegedly threatened to kill Assange with a drone strike after the US diplomatic cables release. Assange regarded Clinton as a war criminal for her part in organising the Libyan war and as a murderer for her fondness for Hellfire missile homicides. Jill Stein, the Greens 2016 presidential candidate, was similarly smeared by Clinton as being a Russian asset. The Greens returned fire in a manner similar to Assange, accusing Clinton of being "an asset of Wall Street, the police state and war".
Four Corners executive producer Sally Neighbour added to the attacks on Assange by retweeting a post that read: "Assange is Putin's bitch. We all know it!". News Corp columnist Andrew Bolt responded: "Remember when Ferguson was horrified by a sign calling Julia Gillard a bitch?". Neighbour said the retweet was a mistake. Assange requested right of reply to Clinton's slanders, but none was ever given.
Instead, Four Corners continued its championing of Clinton's Russiagate allegations in a three-episode special in 2018, which relied heavily on dubious research that had been commissioned by the Clinton campaign. The reporter was again Ferguson, who continued the Clinton campaign's propaganda as "the story of the century", though it could be more accurately described as the witch-hunt of the century.
In a melodramatic narration that sounded more like a spy fantasy than serious journalism, Ferguson posited a US manipulated by the diabolical cunning of the Russian super-villain: "Vladimir Putin's plot against America was in preparation before the campaign. The plot was multifaceted, involving human agents, social media manipulation and a devastating cyber-attack."
Her program was a True Believer's investigation of Clinton's Russiagate allegation that Donald Trump was a Russian asset. Assange again found himself a target. When Republican consultant Roger Stone stated that he admired Assange and didn't buy the idea that Assange was a Russian asset or that WikiLeaks was a Russian front, Ferguson commented in her voiceover that these were "strange times". Ferguson ended the episode with more Putin-blaming: "The Kremlin's puppet master now has America dancing to his discordant tune. He couldn't have planned it better."
It is blame-shifting on a gigantic scale to hold Putin responsible for the mutual loathing, the dishonesty and the wishful thinking demonstrated by Trump and Clinton. Both decried the legitimacy of the election they lost: Clinton claimed the election was stolen from her in 2016, just as Trump did in 2020. As the first lie, promoted by the left-of-centre media, fell apart, it encouraged the right-wing to further trust their media and the second lie: US politics descended into a cycle of lie and counter-lie, Russiagate versus Stop the Steal, not because of Putin, but because of the uncritical boosterism of Trump and Clinton by their respective stenographers in the mainstream media.
A third case of Four Corners Assange-bashing was Michael Brissenden's 2019 effort "Julian Assange: Hero or Villain". Jennifer Robinson, a member of Assange's legal team, participated in the program, believing it would be about Assange's prosecution. "Instead," she said, "it turned into a prosecution of his personality." Brissenden had Assange haters such as Clinton's campaign workers, her colleagues in the military-security industry, Daniel Domscheit-Berg and Luke Harding, all of whom were more concerned with attacks on Assange, rather than debating the consequences for journalism.
Brissenden got the soundbites he wanted by asking leading questions, like this question for Clinton aide Neera Tanden: "So, you'd go as far as to say that WikiLeaks stole the election from Hillary Clinton?" She responded: "I would say that WikiLeaks was a central reason of why Trump was elected." Another Clinton colleague, Matthew Miller, accused Assange of functioning as an arm of the Russian intelligence service.
Brissenden was puzzled by the idea of citizen journalism, represented by Assange, that combined journalism and activism. He asked WikiLeaks editor-in-chief Kristinn Hrafnsson: "This question about whether he's an activist or a journalist comes up all the time. Where do you sit?"
Hrafsson replied: "It's a ridiculous question, but, as I said earlier, journalism has gone astray. When you practise real journalism, it's called activism, it's called politics. And it is activism today. Telling the truth is a revolutionary act, they say these days. That's true. But the question of whether he's a journalist is a very serious one for a very obvious reason because those who say that he isn't a journalist are those who are in power who want to decide who is a journalist, and thereby, basically, what is news and what is the truth."
Assange would proudly acknowledge the numerous awards for activism for human rights and opposing wars won by WikiLeaks. Despite his denial, Brissenden, like Neighbour and Ferguson, was an activist too in Clinton's campaign to smear Assange. Unlike Assange, an independent who published actual government documents and factual information, the Four Corners trio were convinced they were the true journalists because they broadcast the fantasies of a powerful politician.