Politics
Fragmented and desultory training responsible for public service tragedies
Aug 6, 2023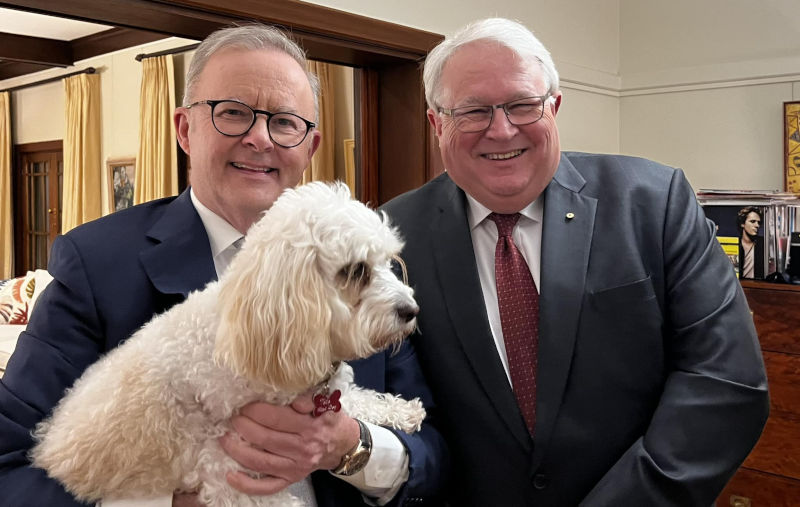 CANBERRA 2 August 2023.– One of Australia's longest-serving senior federal bureaucrats – Andrew Metcalfe – says poor training, insufficient funding and sometimes 'fragmented and desultory' efforts by the public service were responsible some of Australia's greatest public administrations tragedies.
Metcalfe also blamed the previous Coalition government for starving Commonwealth departments and agencies of additional staff, especially at a time of huge activity, particularly through the pandemic. He said that strategy inevitably meant more contractors and consultants were engaged.
Speaking today at the Institute of Public Administration Australia (IPAA) in Canberra, two days before he retires, Metcalfe said public servants needed better 'formal preparation and training for the responsibilities of senior leadership' in light of failures in public administration.
"As they advance towards the Senior Executive Service (SES), compulsory and formal training is essential," Metcalfe said. "It should particularly focus on case-study styled methodology of what has gone well in the past, and what hasn't, and why."
Metcalfe had previously told Senate Estimates he deplored the actions of PWC's former tax partners involved in the unauthorized use of confidential information.
"That is properly the subject of consideration by relevant agencies," he said "but as a general point, I believe we need a stronger and better trained public service that has the skills and expertise to assist governments deal with the complexity of issues they face – geopolitical, economic, environmental, and societal.
"Constraints by the previous government in employing additional public servants have now been removed, and we are substantially reducing our need to use contractors and consultants, but occasionally, specialist or additional capacity will always be needed where the public service doesn't have the expertise in-house," he added.
The retiring 63-year-old Secretary of the Department of Agriculture, Fisheries and Forestry called on the Albanese government to invest much more in preparing future APS leaders.
His more than four-decade career included stints for Immigration in Hong Kong; head of its legal branch; Deputy Secretary of the Prime Minister's department; and Secretary of Immigration, as well later of Agriculture. He also served as then-Immigration Minister Phillip Ruddock's chief of staff from 1996-97.
He was unceremoniously – many believe unfairly – dumped by Tony Abbott within a fortnight of the Coalition winning the 2013 federal election. Even incoming agriculture minister Barnaby Joyce was unaware of his secretary's sacking. (Metcalfe was one of three department heads terminated in what was seen as 'payback'.)
At the time, a shocked Metcalfe told staff he was 'disappointed but respected the government's decision'.
"Courtesy of my sacking in 2013 by Prime Minister Tony Abbott, I became a partner in a major global professional services firm (Ernst Young) for six years," Metcalfe said.
But it was as Immigration Secretary from 2005-2013 that he made his mark. He inherited an organisation in crisis: it had just been found to have deported an Australian citizen (Vivian [Alvarez] Solon) and illegally detained a lawful permanent resident (Cornelia Rau) – both cases arising from incompetence, bungling IT systems, and at times, staff covers-up.
Metcalfe said there were many elements which shaped him as a public servant, but several stood out, including a deep respect for the law, a keen interest in current affairs, the importance of teamwork, fixing – not hiding – mistakes, and the importance of mentors.
With Robodebt and the appalling behaviour in the Departments of Human Services and Social Services providing a contemporary – and possibly only – context for many Australians' understanding of the public service, Metcalfe was keen to acknowledge Immigration had – with some exceptions – always sought to operate within the law.
Unlike Robodebt, where the requirement for legislation to bring effect to the policy's 'smoothing' of recipients' income was ignored and Cabinet misled, Metcalfe said that at Immigration 'if circumstances required a change to the law, the department worked with the Minister and the Government and the Parliament to do so'.
"And though there were many contentious issues, particularly in relation to the laws surrounding asylum seekers and refugee status claimants, there was a strong culture of acting within the law – or seeking to amend it if required," he said.
As Immigration's boss, first in 2005 under the Coalition's Amanda Vanstone, and then for a mix of Labor ministers under the Kevin Rudd and Julia Gillard. Labor governments from 2007, he was responsible for a complete re-build of his executive team, workplace culture, and the organisation's reputation under the tag line People: Our Business.
"It's my proudest achievement as a public servant," he said.
"Whenever failures occur in public administration, some of which are deplorable and indeed wicked, I think back … to the 2007 report from Commonwealth Ombudsman Professor John McMillan 'Lessons for Public Administration' following his investigations into dozens of Immigration detention cases.
"I also wonder about the role and advice of the Administrative Review Council … which was abolished by the Abbott government under the mantra of 'smaller government' – what a retrograde step that was.
"I also wonder about the Better Practice Guides now discontinued.
"Why do we not remember the lessons of the past? If remembered and applied, I believe all sorts of errors, mistakes, and wrongful decisions and schemes would have been avoided," Metcalfe added.