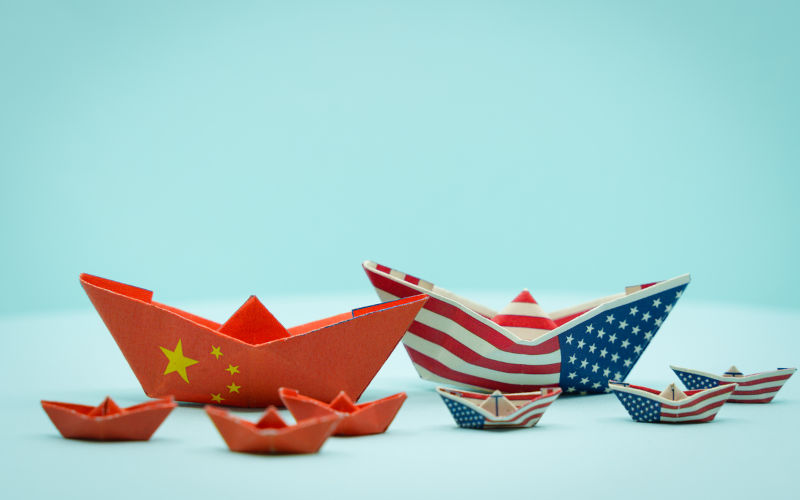 It is time Australia made a big, if bold, shift in its foreign policy and put up its hand to be a part of the Non-aligned movement.
It was refreshing to read 'Now is the time for non-alignment and peace' by Prashad and McKenzie in Pearls and Irritations. The Non-aligned Movement has attracted 120 nations since its establishment in 1961 including our neighbours Indonesia and India, yet it is not one that the US or Australia has shown inclination to join. It is time Australia made a big, if bold, shift in its foreign policy and put up its hand to be a part of it.
Our support for US military intentions to resist China's takeover of Taiwan is to mislead the US on how seriously we take our One China policy. Australia's recognition of China's sovereignty over Taiwan has been carved in stone for 50 years. If we value honesty in our friendship with the US we must make it clear now that Australia will not support or engage in a war over Taiwan. If we do otherwise, it would be no surprise to see China pushed into a stronger alliance with Russia, just when Xi Jinping's China is drifting away from Russia towards non-alignment.
Australia must become adult, shed its dependence on US's old-style parenting, and make its own way in Asia. Of relevance is the little-known mistake it made prior to 1942 whereby Australia's support of the western power bloc's trade embargo encouraged an attack on our shores. In 1939, our father, John Burton, in conversation with Japanese attendees at a conference in Bergen, Norway, was warned that if the allies kept up its blockade, Japan would be driven to join the axis. High Commissioner to the UK, Stanley Bruce, conveyed John's information to Prime Minister Menzies who sneered at the idea. It came to pass; the Japanese shelled Darwin.
In the 1950s when tensions were high, Foreign Ministers, Labor's Evatt and Liberal's Spender recognised a need to better engage with our Asian and Pacific neighbours. Prime Minister Keating and Gareth Evans as Foreign Minister took a similar approach. We then returned to the dark ages of politics with a dearth of policy, relying upon the Western Bloc to dictate our foreign relations.
Labor is well-positioned to guide a change. However, Minister for Defence Richard Marles thwarted the opportunity when he said that Australia under the Albanese government would 'do its share' to bolster its military capabilities in the region to avoid 'catastrophic failure of deterrence' Marles warns Australia US must step up to avoid catastrophic failure in indo pacific. Did he understand the implications of the power politics frame of this language when he parroted these words which appear to be from a defence brief, probably prepared for his predecessor Peter Dutton? Now Foreign Minister, Penny Wong, has echoed him with her statement: 'Australia sees our investment in our future defence capabilities as essential for deterring conflict and maintaining a strategic balance in the Indo-Pacific'.
Penny Wong says UK must own its colonial past to move forward in Indo-Pacific
Australia ready to hold the military balance of power in our region – really? In any event, history tells us that deterrence does not deter. A build-up of arms attracts, rather than deters, conflict. Playing the power politics game sets up obstacles to genuine conflict resolution and peace. In former PM, Paul Keating's words, '… China is simply too big and too central to be ostracised.'
The Liberal Democratic Party of Japan, the Bourbons of the Pacific.
Improving our understanding of the historical and cultural framework and origins of other nations' political, economic and social systems would help us identify sources and causes of regional skirmishes – a necessary first step in resolving a dispute before it escalates into hostilities. Take, for example, disputes with China over maritime boundaries. Have we considered that our western view of international law might be very different from China's understanding of the law of the sea developed over many centuries? Anthea Roberts' work, 'Is International Law International' is an edifying read.
We can no longer afford to do the US's bidding in support of its competitive agendas. A policy of non-alignment would permit Australia to equalise its relationship with the US and demonstrate the benefits of partnership and cooperation with neighbouring nations. That is, instead of being persuaded by the West's loud shouting, it is time we turned east and practised listening.
Australia has shown little willingness in the past to listen, understand and respect alternative points of view and communicate effectively with our Indo- Pacific neighbours. Wong's decision to appoint an Ambassador for First Nations People can assist with that. That person, she says, '… will lead work to embed Indigenous perspectives, experiences and interests into our foreign policy.' It would be enlightening to hear their voice and whether it endorsed the view that the greatest threat to Country is China. Indigenous culture places high importance on listening to and respecting what is being said and taking time to reflect before responding; only deep listening can ensure that rhetoric does not impede conversation. This First Nations appointment could help Australian to gain better understanding of our neighbours' perspectives on regional issues.
Pamela Burton with Meredith Edwards are authors of Persons of Interest: an intimate account of Cecily and John Burton (ANU Press, 2022, http://doi.org/10.22459/PI.2022)