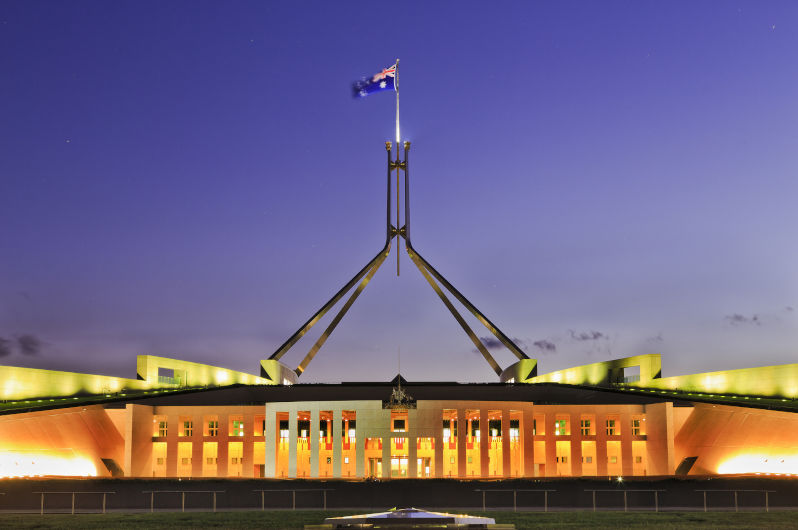 In letters to the editor: making climate change an election issue, government secrecy and protecting our children's future.
In our first Letters to the Editor post of 2022, Pearls and Irritations readers are united in praise for Mike Scrafton's basic climate change knowledge candidates in the upcoming federal election should possess. We also heard from readers in response to Michael Keating's analysis of Scott Morrison's tendency towards secrecy and James Hansen's address to young people on the topic of climate change.
We welcome your responses to our articles. To submit a letter to the editor, please email us at editors@johnmenadue.com, including your full name and town or suburb, and the article to which you are responding. Letters should be no longer than 200 words, and may be edited for clarity, style and length.
Holding MPs to account on climate action — Mike Scrafton
Global warming: the nine essential questions for candidates at election 2022
Mike Scrafton's proposal to put nine questions about climate change to Australia's aspiring parliamentary representative is commendable. This is not a new idea and the Australian Conservation Foundation has devised climate "scorecards" for the past elections. The scorecards were well received by voters once they realised they were climate-focused and not from a political party. The Treasurer and other candidates will be invited to respond to the Kooyong Climate Alliance's climate scorecard for this election. Scrafton's proposal if implemented would rule out all One Nation and United Australia Party candidates, almost all of the Coalition candidates and half of the Labor candidates. The Greens and independents would survive. What a refreshingly different parliament it would be. The ensuing catch-up would be a morale booster for the three-quarters of Australians who want stronger action on climate change. — Ray Peck, Hawthorn, Victoria.
Mike Scrafton laments the failure of COP26, where the fossil fuel industry secured its continued existence in the short and medium term regardless of its eventual, inevitable demise and that of most life on our planet. Australia led the denialist pack at COP26. There appears to be a clear correlation between our government's support of fossil fuels, and the fossil fuel industry's support of our Liberal Party through political donations. The Morrison government will not kill the goose that lays its golden eggs. They are playing the political game to secure the next election, but this game is likely to produce fatal consequences for untold millions within the lifetimes of many of us. This is why Mike Scrafton's nine questions — and full and frank answers to them — must be put to all candidates at the election, and all of their answers published widely. The voters must be fully informed of the risks we face, and they must also know how each candidate will approach these risks. This election is critical: we must have effective action before 2025 to prevent irrecoverable change. — Christopher Young, Surrey Hills, Victoria
Thank you to Mike Scrafton for highlighting our current political leaders' ineptitude at addressing climate change. The ever-increasing discrepancy between climate science and governmental policy response is alarming. Given that global warming is an issue that intersects with all other social issues and will, quite literally, determine the fate of humanity, aspiring and current politicians should most definitely be able to answer Scrafton's nine sensible questions. The Australian public should be hearing and scrutinising their answers prior to going to the polls. The next three years in office are a critical opportunity for action on climate. We simply must elect morally responsible representatives who understand the science, the social implications, and the solutions for climate change. Bold, visionary leadership is required because we are running out of time. — Amy Hiller, Kew, Victoria
Government by decree — Michael Keating
This article, by Michael Keating, is possibly the most important published by P&I these past few years: government by "decree", in spite of law and despite judicial adjudication, is but the beginning of tyranny. That this "should disturb all Australians" is irrefutable. Attempts by Scott Morrison to evade FOI laws through legislative "trickery" is abominable and ultimately dangerous. After all, what is to stop Morrison or any other future PM from issuing decrees and, then, once challenged, changing laws they don't like, especially laws that enforce accountability and public integrity. Recent "posturing", for blatant political purposes, by Morrison over the Novak Djokovic visa debacle is emblematic of Morrison's blatant hypocrisy. He invokes the need for border entry "rules" to be adhered to, with his usual smirk, while wilfully thumbing his nose at a federal court ruling that he release national cabinet minutes under FOI regulations. Morrison is a direct threat to Australian democratic norms, in so many ways. We should all be "disturbed" by his tyrannical proclivities, and as a matter of urgency ensure his regime is ousted at the upcoming federal election. — Rob Harwood, West Hobart, Tasmania
Our children's future — James Hansen
Thank you for James Hansen's excellent article with its graphic message on the student's climate action poster. I'm now 78 but I'm likely to die of a future coronavirus variant, so too will a multitude of the world's young people if another variant arrives that is as contagious as omicron and with a mortality rate of 50 per cent like Ebola. Climate change continues to render more arable land unviable, more natural habitat will be cleared for food production or human habitation, when what we really require is the expansion of natural habitat areas to increase the buffer zone between people and zoonotic animals that might harm us. Why has no mention been made of a future variant that is both extremely contagious as well as being extremely lethal? Is it because that scenario is too awful to contemplate? Or is it too uncomfortable for the world's wealthy nations to have to imagine the huge changes they would have to make to help protect the world's less developed nations as well as our own children and grandchildren? Today we can no longer guarantee the world's children air that is  safe to breathe, anywhere in the world and that's more than an irritation. Breathe safely and all the best in the future you choose for those you cherish. — Harry Johnson, Iluka, NSW