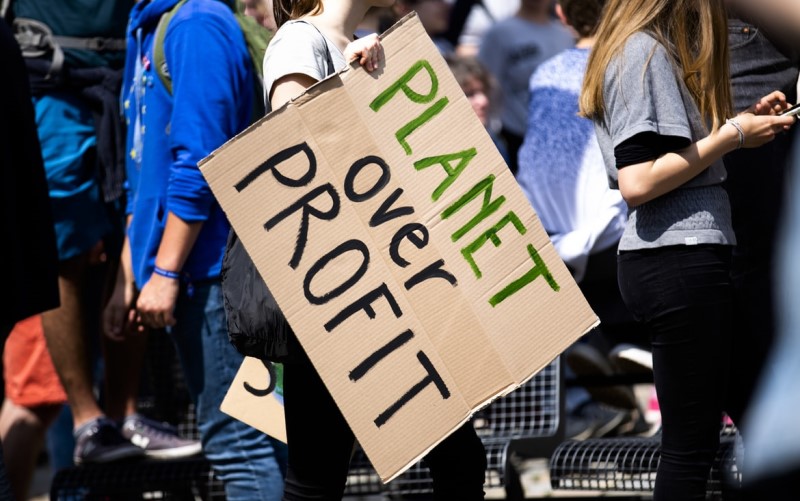 In letters to the editor this week: the need to work for the common good, avoiding war over Taiwan, and some advice for Labor ahead of the election.
Stuart Rees' contribution during the week examined the crisis of selfishness, and what that means for the climate crisis. It struck a chord with many Pearls and Irritations readers — some of the letters we received are featured below. Other articles that prompted letters this week were Bob Carr's thoughts on how Australia can avoid getting involved in a war over Taiwan, and Jack Waterford's assessment of whether Labor can (or should) win the next election.
We welcome your responses to our articles. To submit a letter to the editor, please email us at editors@johnmenadue.com, including your full name and town or suburb, and the article to which you are responding. Letters should be no longer than 200 words, and may be edited for clarity, style and length.
Policy for the common good — Stuart Rees
Selfishness emerges as the planet's greatest existential threat
Before COP26 I had high hopes for its success in that the global climate crisis is so critical that the UN summit would at last pull the world together and commence fixing it. But I was wrong and selfishness in certain countries' leaders intervened. China, India, Saudi Arabia and Australia especially prefer to continue their fossil fuel mining and exports for decades. It seems that they are out of control. Ironically, maybe climate catastrophes in such countries could stop them and bring reforms. In addition, from ancient times until now there have been many good-hearted, altruistic humans. Most of these would probably be able to contribute generously to help the UN Green Climate Fund raise more billions to assist poorer nations transition from dirty to clean energy. This would also shrink the fossil fuel market. — Barbara Fraser, Burwood, Victoria
It was refreshing to read the article by Professor Emeritus Stuart Rees OAM highlighting the selfishness pervading the thinking and policies of the current Australian government. For Rees, "selfishness remains the lazy, dominant way of thinking, threatening life on earth" and he lists many examples of selfishness in contemporary Australian politics, particularly in regard to climate change policy and inaction. It's no coincidence that Australia's PM follows Pentecostalism, a prosperity theology. This self-focused religion contrasts with the notion of "the common good", valued by Rees, and potentially contrasts with the oath of allegiance, "that I will well and truly serve the people of Australia". While some federal politicians may conveniently feel accountable to God, it is clear they also need to be accountable to a national integrity commission. Over the last two decades, over $1 billion in "dark money", money from an unknown source, has gone to Australia's political parties. It's no coincidence that Australia was named the "colossal fossil" of COP26 for its ongoing embrace of fossil fuels. Let's ask candidates at the next election how they plan to work for "the common good" and see what they say. — Ray Peck, Hawthorn, Victoria
Stuart Rees' article highlights how the modern world has slipped from cohesion over recent decades. Growing up in the '50s and '60s, virtually everyone's dad had fought in the war. They didn't fight for personal gain or glory; they fought for the common good. Most lived, some died, all fighting in common cause. But now we are more secure, more comfortable. We live peaceful lives; we rarely feel threatened. Without the fear of a common threat we seem to feel much less commitment to each other. Only when coronavirus began to run did people flock to vaccination clinics.  Now our world is threatened by climate change. The science is clear; the risks well-defined, but the major impact remains a few years away. A minority see and accept this; the majority are not yet too perturbed, and easily fobbed off by governments spinning their donors' lines. A minority of powerful vested interests are steering the planet towards disaster. We owe it to the young, and to children not yet born, to fight this threat in the common good. It may cost us some comfort, but it will certainly save many lives. — Christopher John Young, Surrey Hills, Victoria
The danger of blindly following the US — Bob Carr
The one word that will stop sleepwalking our way to war over Taiwan.
I concur with Bob Carr that we need restraint to be fundamental in all messaging regarding China vis-à-vis the United States. Blindly following our "great friend and ally", the United States government, into any conflict with China over Taiwan, or any other vexatious matter, would be utterly insane. Yet this is exactly what our defence minister has espoused several times recently. He says if there's a war over Taiwan, Australia will be there. Not only would the US military, even with the help of allies, be in an impossible war against China, but Australia would literally be putting itself into the front firing line from the Chinese perspective. With American bases on our soil, US Marines rotating through Darwin, the Tindal base being used for fly-in/fly-outs of US air force bombers, Pine Gap assisting the US war machine with every possible technology, and now the promise of nuclear submarines, we are sitting ducks for Chinese aggression, should it come to war. Perish the thought. Such loose talk of war risks becoming a self-fulfilling prophesy. Have we learnt nothing from the debacles of Iraq wars, of the sheer and very expensive folly of 20 years in Afghanistan? Let us not follow the US blindly any longer. Australia's diplomatic skills have been severely undermined in recent years. We need to train personnel in the restraint which Carr eloquently advocates. — Jo Vallentine, Coolbellup, Western Australia
Labor needs policies, not slogans — Jack Waterford
Labor could lose the election — and it just might deserve to
Jack Waterford emphasised the ease with which Labor could counter Morrison's tacky slogans. To me, can-do capitalism is bereft of democratic intent. Corporations use customers, not giving choices except shoddy. The Coalition has no forward plan, let alone decided democratically. Royal commissions are a sop to despairing demands since the Coalition ignores the improvements urged. Whistleblowers are silenced. Thus "… an unprecedented bungling in Australian economic policy … [is linked to] a doctrinaire, irresponsible hatred of economic planning" of the federal government. We see the "failure of stop-go policies", the "complacent, arrogant Toryism", using "gimmicks to outbid the Labor Party" against "guided growth". Critics of former prime minister Robert Menzies cite his claims that "we are a private enterprise economy" of buyers' demands as "the normal stimulant" for increased economic activity. His remarks were made during his economic crisis panic in the early 1960s. Menzies' credit squeeze and near loss of re-election came after he allowed bank-money's irresponsible flogging of hire purchase. Then Reserve Bank governor HC Coombs warned against it, using Labor's guidance of the war and post-war years. But Menzies ordered the RBA to "be kind to banks". Today, the public wants not slogans but guided policies to tackle climate change; to nurture the young and old, and to prevent serial abuses against people, the environment, animals, and government processes. Commissions and submissions see and hear people's distress, the rest are voiceless. Finding new and resurrecting proven democratic processes is not difficult, Labor. — Jocelyn Pixley, Paddington