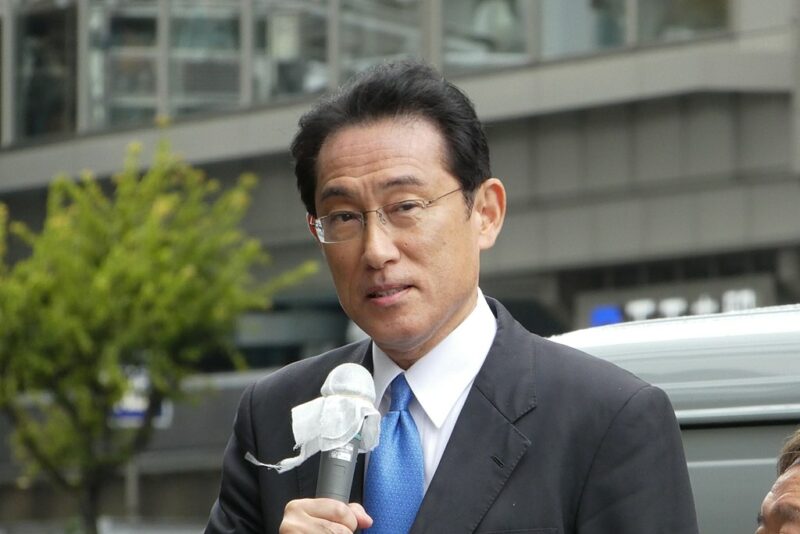 One incident more than any other tells us what we need to know about the just-elected leader of Japan's ruling Liberal Democratic Party (LDP), the rather colourless Fumio Kishida.
In September 2016, the annual conference of G20 leaders was due to meet in Hangzhou, China. This meant that on his flight into China for the meeting President Barack Obama would overfly Japan.
For Kishida, Japan's long serving and nationalistic foreign minister, this was a grave problem. It would imply the US giving precedence to China over Japan. Protocol (Japanese protocol, that is) demanded the US president should first visit Japan to coordinate policies before talking to the mutual adversary in China. A Japan overfly had to be avoided at any cost.
What to do? Obviously appeals by Japan's Washington embassy to the White House for a last minute itinerary change would not go very far. So Kishida caught himself a flight to Washington for a rushed 24 hour visit to lobby US officials and get that all important visit to Japan before visiting China, brief though it would be.
In fact, Kishida's US visit was so brief his absence was hardly noted.
But brief as the Obama visit was, it seems to have been enough to throw a pall over the Xi-Obama talks at the conference. Heated talks over territorial disputes and human rights were said to be main items. Obama later described the talks as "wary".
In short, do not expect any break-through in Japan-China relations on Kishida's watch. He comes from a conservative/nationalistic Hiroshima family with a long LDP pedigree. (Interesting how so many traditional LDP families from the Hiroshima area share the same conservatism and nationalism. If Japan ever gets its first female prime minister it will probably be Tokyo governor,
Yuriko Koike, with equal Hiroshima and nationalistic origins.)
Kishida will likely continue with Nubuo Kishi as defence minister — a man whose very name spells the militarism of the past, through close relative, Nobusuke Kishi, who dated back to Japan's pre-war occupation of Manchuria.
The first Kishi created the Japan US military alliance. The main policy contribution to date of the second Kishi has been a call for a Japan-Taiwan-USA military alliance against Beijing.
On the economy we cannot expect much, other than a promise to pour in whatever money it takes to get Japan out of its COVID-19 blues.
One bright hope is that Kishida will support the controversial bill to allow women to retain their maiden names after marriage — long a sticking point with the LDP'S many rock-ribbed conservatives.
Meanwhile Kishida's main opponent, Taro Kono, can expect a long wait for his next chance, despite popularity. The LDP voting showed he lacks all-important factional support.