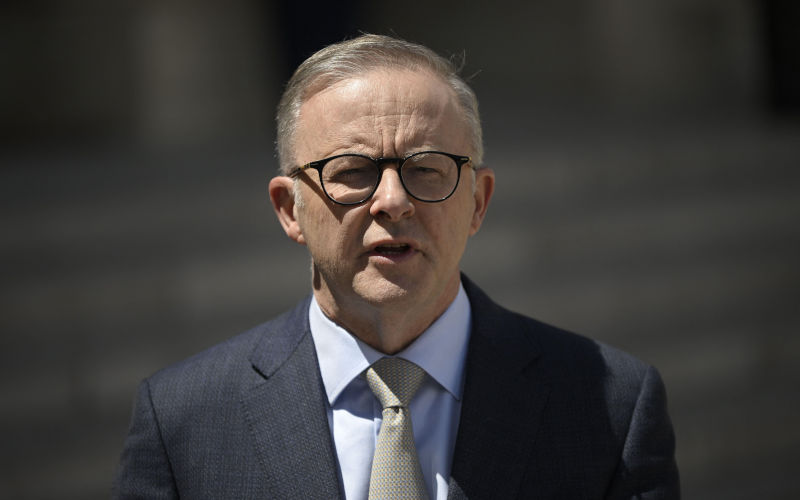 When governments first assume the reins of power, an air of optimism accompanies them. They will be different from their erring predecessors, adopt a more conciliatory approach to opponents, listen to various positions and develop policy with mild sagacity. Within a few months, the air palls. Old practices reaffirm themselves.
When it was elected in May 2022, the Albanese government was supremely confident about making a number of changes that would distinguish itself from a decade of Coalition government. One of its shinier promises was to do away with the cloak-dagger-and-loot protocols that had characterised the governments of a decade or so. A National Anti-Corruption body would be installed. Improved whistleblower laws would be passed to protect those in the public sector. A new attitude would grace the bureaucratic scene, enabling information locked up to gallop out into the open fields for public viewing. Secrecy, seen as the enemy of accountable governance, would be slain.
Over a year on, and that scene is looking rather different. While the National Anti-Corruption Commission has commenced its work, changes to whistleblower laws have been modest. Ruthless prosecutions against prominent whistleblowers, Richard Boyle and David McBride, remain afoot. An independent whistleblowing authority remains barely visible on the horizon. But perhaps most revealingly, secrecy is no longer seen as the enemy. Valued to the point of a pathological vice by the previous Morrison government, secrecy is now seen as a friend of the federal Labor government, one to be nurtured and sustained.
The nature of that nurturing is troubling. Information channels are being strangled. Reports commissioned are not being released. And finding rays of light on various areas of policy is becoming increasingly difficult.
The real blotch on the whole matter came with the unquestioning dedication of the Albanese government to the AUKUS security agreement with the US and UK. While haranguing Beijing over its skimpy disposition to detail on security arrangements with the Solomon Islands, Albanese and his front bench were happy to make details on AUKUS commitments vaguer than ever. Was the promise to supply the Royal Australian Navy with nuclear powered submarines, for instance, conditional on a commitment to join the US in a war with China over Taiwan? Does the US military have full discretion on whether to deploy nuclear weapons on Australian soil? Answers have been hard to come by.
In March 2023, Greens Senator David Shoebridge attempted to press the government to disclose documents reviewed by the Australian Nuclear Science and Technology Organisation (ANSTO) working group linked to, among other things, the necessary safeguards for a nuclear-powered submarine program. Information was sought on the "characterisation classification and acceptance of risks in a nuclear environment" and minutes of meetings held with the designated task force overseeing nuclear-powered submarines.
But then came the verdict from Labor frontbencher, Anthony Chisholm, who crisply declared that revealing such material was "contrary to Australia's national interests." The Coalition agreed, and the motion was defeated.
Much the same formula has been repeated across a spectrum of issues. A report from the Office of National Intelligence commissioned by the Albanese government as a pre-election promise to examine the threats posed by global warming to national security remains buried. Senate questions on its date of completion and when it will be disclosed have been curtly rebuffed.
Again, Shoebridge found himself beating his head against a wall of obdurate executive inaction. "Will the government make a declassified version of the assessment public? If not, why not?" inquired the Senator. The response from Albanese: "Along the government's climate statement, tabled in parliament on 1 December 2022, there is already considerable material available in the public domain discussing national security threats from climate change." Hardly useful, given that the 80-page statement left a mere one page to note, banally, that a rise in global temperatures would "increasingly exacerbate risks" as "geopolitical tensions mount about how to respond".
The list of stonewalling and rejections continues to bulk. From the inchoate gibbering on what might happen to Julian Assange, the world's most conspicuous political prisoner, to the paranoid insistence that passenger manifests on VIP flights be suppressed on grounds of national security (all those AUKUS consultants, no doubt), the Canberra bubble has gone dark.
The most revealing, and for advocates of transparency devastating feature of such developments, is the Executive's steely defiance of Parliament's wishes. Basic compliance with Senate orders for producing documents under its standing orders has all but collapsed.
This point is striking given the April findings by the Centre for Public Integrity that showed a marked decline in the compliance rate with document production orders under the current government. From the less than impressive 48.7% during Scott Morrison's tenure, compliance has all but collapsed to a mere 20.4% under Albanese's first term. Invoking public interest immunity to justify non-disclosure has bloomed: under Morrison, it averaged one claim every three weeks; under Albanese, it's one every week.
2022 proved to be a bumper year for document refusals: a staggering 84% based on public interest immunity claims. Such a fall was the culmination of decades of non-compliance, with rates falling from 92% in 1993-96 to the current dismal level.
As the Centre reasons, "Governments often resist disclosure by invoking public interest immunity claims, alleging potential harm to national security, cabinet deliberations, investigations or commercial relations." With pollyannaish confidence, the Centre makes a suggestion neither Labor nor the Liberal-National Coalition are likely to embrace at the federal level: establish an Independent Transparency Monitor "to adjudicate disputed privilege claims and discourage unwanted secrecy." (To date, New South Wales provides a modest model for parliamentarians to challenge claims of privilege via an independent legal arbiter under Standing Order 52.)
One of the greatest insights of the German sociologist Max Weber was to understand the habitually clandestine nature of bureaucracy. Its black heart beats secrecy. "The concept of the 'official secret'," he observed famously, "is the specific invention of bureaucracy, and nothing is so fanatically defended by the bureaucracy as this attitude, which really cannot be justified beyond these specifically qualified areas." Any exposure will be rationed; any information revealed, controlled. Open administration means openness dictated by strict regulations. It is that nature that has reasserted itself under the current government. But then again, it never really went away.