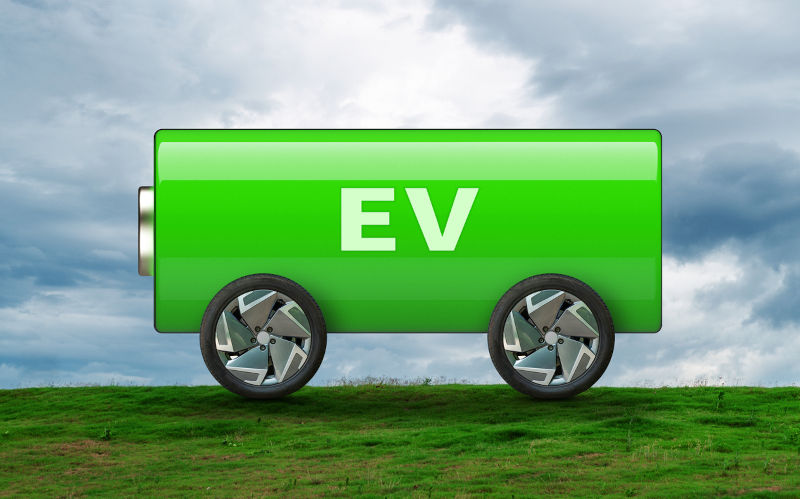 China's economic growth rate may have slowed, but its global market competitiveness should not be underestimated.
Its long-term vision and planning are bearing fruit in high-value green products today. China is getting ready to power general production using low-carbon energy in the foreseeable future.
Domestic sales of passenger cars in the first six months of 2023 were 11.27 million units, an increase of 8.8 percent. Sales of electric vehicles (EVs) and plug-in hybrids were 3.75 million units, up 44.1 percent.
The majority sold — 53.7 percent — were mainland brands, indicating domestic brands are performing well against foreign brands.
Moreover, in the first half of 2023, China exported 2.14 million vehicles, of which 1.78 million units were passenger cars, and 361,000 were trucks and buses; of the 2.14 million total, 534,000 units were EVs.
Compared to the same period the year before, these figures for passenger cars, trucks and buses, and EVs represent enormous growth of 88.4 percent, 31.9 percent, and a staggering 160 percent respectively.
In addition to EVs, other notable new green economy exports are lithium-ion batteries used in EVs and solar batteries.
China's customs data showed the exports of electro-mechanical products increased 6.3 percent year-on-year, totalling over 6.6 trillion yuan ($909 billion), which included significant growth in EVs and batteries.
How has China been able to surge ahead in EVs?
The Chinese government decided more than a decade ago to invest in developing EVs through steady support of the nascent industry through subsidies, tax concessions and public sector procurement, which enabled producers to improve designs and functionality to suit market demands.
At the same time, the government supported the battery industry, and State utility companies and local authorities built EV-charging infrastructure, including fast-charging facilities.
While State subsidies were critical to getting the EV and battery industries going, eventually, the manufacturers had to compete in quality and price in the marketplace.
Chinese EVs today are well-designed, of good quality, and price competitive, resulting in strong domestic sales and exports.
In addition to batteries, other highly competitive exports include solar panels and wind turbines; Chinese manufacturers can produce them efficiently and cheaply at scale and speed.
EVs, batteries, solar panels, solar charging devices and wind turbines are the most obvious examples of higher-value green economy products.
There are other types of products where China is competitive, ranging from heavy industrial goods, like cement, steel and petrochemicals, to light goods, such as clothing and packaging.
Indeed, for all kinds of products, whether green economy products like EVs or other goods, China can make them with competitively priced green energy, reducing their carbon footprint significantly in the foreseeable future.
In 2021, China set a target for renewable energy capacity consisting of wind, solar, hydro and nuclear power to exceed fossil fuel capacity by 2025. The target was already reached in 2023, as renewable energy sources now constitute 51 percent of the country's power capacity and will continue to grow.
It needs to be emphasised that the installed capacity is what the system can generate. It is not necessarily what is consumed.
China needs to improve the whole energy system whereby the renewable-energy capacity is used efficiently, and the clean energy generated is transmitted from generating plants to energy users.
China must amalgamate many bits and pieces of the country's energy system and deliver reliable, consistent electricity at reasonable prices.
For example, the renewable energy produced in large wind and solar bases in sparsely populated northwestern China must be transmitted to the densely urbanised eastern provinces, where the energy is used.
China must develop large storage batteries to retain wind and solar energy so that when there is no wind and sun, the batteries can kick in.
In addition, energy grids must be able to cope with many types of energy sources, which is technically challenging, and optimising grid management requires technical, management, and marketing skills.
There is waste in the system today, but the situation will improve in the foreseeable future as there is no shortage of determined effort.
This means overall production in China will increasingly benefit from using renewable energy, thereby dramatically lowering the carbon footprint of exports.
This is important because importing countries will demand greener products in future years, with the European Union (EU) being first in line.
The EU's Carbon Border Adjustment Mechanism (CBAM) will come into force in a transitional phase on Oct 1 to address "carbon leakage", which occurs when imports are made in jurisdictions with less stringent carbon emissions requirements.
The EU's explicit CBAM is there to promote "cleaner industrial production in non-EU countries". During the transitional phase, which will run until the end of 2025, the mechanism will apply to carbon-intensive goods, like cement, steel and fertilisers, before other imports are included.
EU importers will need to report on carbon emissions embodied in the goods they buy from outside the EU, and exporters will be asked to provide the data to their buyers. Carbon charges, which act like a tax, will be calculated and phased in from 2026-34.
China currently exports cement, steel and fertilisers to the EU and will be affected. However, if it can show the energy used to make the products is carbon-free, the tax should be very much lower.
As China continues to increase clean energy in its system, it should be able to apply more and more carbon-free energy to export manufacturing. Coupled with improved efficiency and other technological upgrades, its exports should stay competitive in the era of decarbonisation.
First published in the CHINA DAILY HK edition September 5, 2023