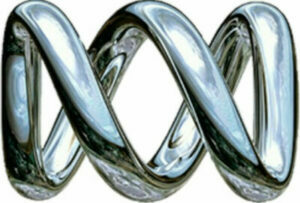 Why taking the ABC for granted is no longer an option.
This is a book review of 'Who Needs the ABC' by Matthew Ricketson and Patrick Mullins, published by Scribe. It was first published on the ABC Alumni website.
Even on a wet and wild weekend with limited other options, there was trepidation about diving into this analysis of the dark forces threatening the ABC. What would I really learn about my former long-time employer – and more importantly its essential place in Australian society – from the research of journalism academics, Matthew Ricketson and Patrick Mullins, neither of whom had ever worked for the ABC?
I'll come to the details but if you focus on the title, Who Needs the ABC?, the answer is pretty obvious. All Australians need the ABC – whether they know it or not – so that in an increasingly crowded market of news, opinion and a great deal of fake news, there's one organisation that tells it how it is free of ideology, political affiliation or commercial sponsorship.
This impressive project began way back in pre-COVID times, drawing on material in the public domain, academic research and what ABC journalists have reported and analysed themselves. Also, four key interviews: with a former ABC managing director, a former senior ABC reporter, a former media policy adviser to the communications minister and a current National Party member.
This seems a rather narrow list of interviewees for a book which seeks to be comprehensive.
However, in a series of appendices a former ABC executive, Michael Ward, provides an exhaustive guide to the deterioration of ABC's operational funding (excluding transmission costs) over four decades.
Ward writes, 'Coalition governments have cut real funding by 8 per cent (Howard) and 2 per cent (Abbott/Turnbull/Morrison) compared to the average level of the previous government. These contrast with real increases of 13 per cent during the Hawke/Keating governments and 3 per cent during the Rudd/Gillard/Rudd governments.'
Ward's research, ABC funding in real terms is now lower than it was in 1983, demolishes the Federal Government's big lie of recent years that the ABC's funding has increased. Worth remembering in the context of the coming election and notwithstanding the government's extraordinary backflip in this year's budget.
Having frozen the indexation of funding for inflation for three years, costing the ABC an estimated $84 million, the government declared that it has now seen the light and will adjust funding for inflation. Hurrah!
Except of course that courtesy of COVID, interrupted international supply lines and Russia's invasion of Ukraine, inflation has broken out. Who knows what inflation will be next year, and will the legislated increase actually reflect real costs?
Ricketson and Mullins are clear-eyed about the value of the ABC:
'Try imagining life without the Australian Broadcasting Corporation (ABC). There would be no 7.30 or Four Corners or Foreign Correspondent or Media Watch or Q&A on television. No local radio across every capital city and close to 50 regional centres broadcasting news and interviews and taking talkback. No Country Hour, no Landline.'
While the book emphasises the vital role of ABC journalism, the authors acknowledge that for many listeners and viewers what's important about the ABC may be Radio National specialist programming or Triple J, ABC Kids, comedy programs or original Australian drama like Mystery Road or Stateless, all now available on demand on ABC websites and on iview. 
Yet for all this distinctive culture they suggest, 'there is a very real possibility a world without the ABC might exist by the time of its centenary on 1 July 2032'.
The overriding problem is well known.
'To paraphrase George Orwell's Animal Farm, published in the decade after the ABC began in 1932, all governments loathe the ABC equally, but some loathe it more equally than others. The Coalition government, in power since 2013, really loathes the ABC and gives every indication that if it could get rid of the ABC it would.'
Which of course would rather suit the government's media mate, News Corp Australia, with its newspapers and websites promoting a relentless barrage of critics, who often do double duty on Sky News. While I admire the tenacity of Ricketson and Mullins to wade through the critiques of Chris Kenny and Gerard Henderson and others, it might have been useful to interview some of those 'old media' commentators and challenge them about News's corporate obsession.
Equally valuable perhaps to interrogate some of the 'new media' digital publishers to test the proposition that the ABC's expansion from broadcaster to highly successful digital publisher (the ABC news website beats News and Nine in the battle for eyeballs) undercuts commercial interests.
Of course, the bigger challenge to the ABC and other mainstream media companies is from highly profitable American social media companies, Facebook and Google, whose offerings many find addictive and a distraction from conventional media.
So why do politicians 'loathe' the ABC? Ricketson and Mullins provide an excellent overview of how all Federal governments, Labor and Coalition, over decades have been embarrassed and criticised by ABC reporting – and have returned fire.
Fundamentally it's a power game. Governments pay the ABC's bills and expect obedience. Governments ignore the ABC's statutory independence when it suits them. Managing the ABC in their interest involves stacking the board with political allies. Ricketson and Mullins make a compelling case for governments to follow the recommendations of an independent panel on board appointments, rather than the particular picks of the communications minister and the Prime Minister.
Ironically, though, the latest 'captain's pick' for the chair of the ABC has turned out rather well for all of us who value the ABC's independence. Ita Buttrose has been most effective in exposing attempts at political intimidation.
Even so, hanging over the ABC is the threat of 'privatisation' promoted for so long by the Institute of Public Affairs (IPA) – which gained ground from 2018 after the Liberal Party's peak council overwhelming voted for privatisation of the ABC without a single voice being raised in dissent. As Ricketson and Mullins note:
'Tasmanian senator Eric Abetz voted in favour of privatising the ABC at that 2018 Liberal Party federal-council conference, NSW senator Jim Molan declared in 2020 that he would advocate until he died for the ABC and SBS to be 'smash[ed]' together and the ABC to be defunded, and in 2021 Queensland LNP senator James McGrath reiterated his 2014 threat that privatisation would follow if the ABC did not change its ways.
'Some are confident there are sufficient supporters of the ABC among government MPs to rule out privatisation, but the growing popularity of the calls for privatisation and the continuing enmity between the government and the ABC make clear that the broadcaster's future is not assured. As we have seen, parliamentarians are increasingly willing to defund, penalise, intimidate, and destabilise the ABC in the hopes of setting it on a path toward obsolescence and eventually privatisation.'
This is a book worth reading.
Greg Wilesmith is a Walkley Award-winning journalist, producer and writer. He's a former ABC Middle East Correspondent and 'Foreign Correspondent' producer and executive producer, and has held executive positions in ABC News and Current Affairs, Policy and Program Development, and National Programs.