Help with commenting on P&I
If you wish to comment on any articles on Pearls & Irritations, scroll down to the bottom of any posts and you'll see the comment section appear.
We use the 'Disqus' comment system to manage, approve and filter comments. It is a great time-saver for the editors, comments are generally posted straight away and it increases engagement among our readers.

If you already have a Disqus account, you can just login with your email and password.
You can also login using your Google, Facebook or Twitter account in the same way.
If you decide to sign up with Disqus you will be asked to fill out your name, email and a password which you would like to use for your new account, shown with the red arrow above.
Once you have done this and clicked the 'I am not a robot', please click the button shown by the red arrow below.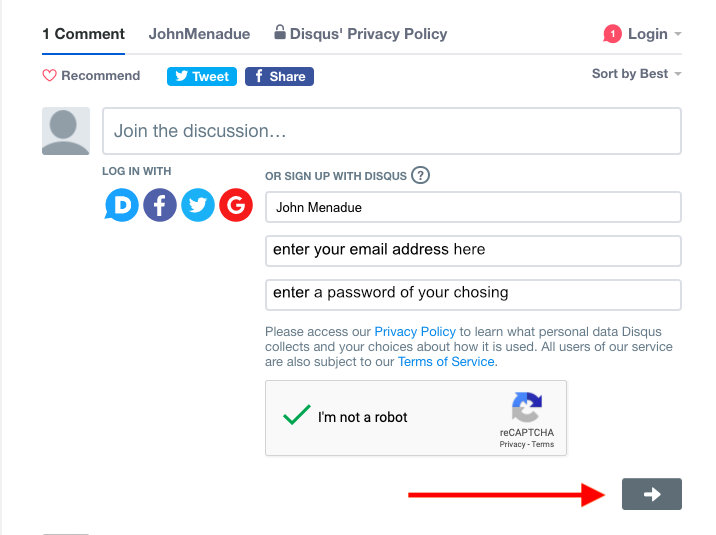 You will then be asked to send a verification email to the email address you gave. Just click on the link containing the email you provided and this window will appear. Click the 'Send verification email' option.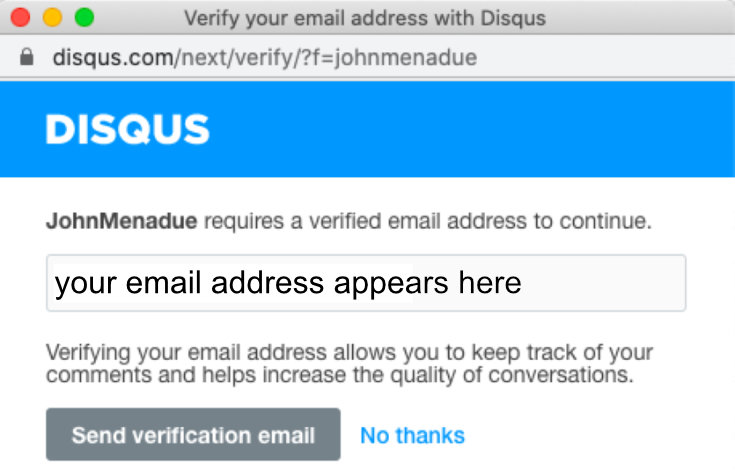 Once this is done, wait a few minutes and you will find this email in your inbox. Please click the option to verify your email. (Please note that sometimes these emails end up in your spam mail, so you may have to check there.)
Please note, this final step is important, any comments you post won't be published until you've completed it.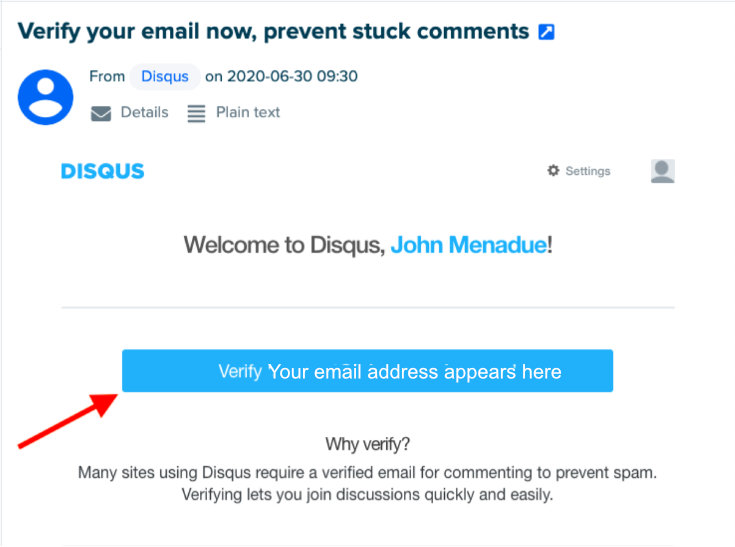 You'll be taken to a page on Disqus, but unless you want to add your image to your account, there is nothing else you need to do.
You can now go back to the post on P&I and make a comment. When you next visit P&I you'll generally find that Disqus remembers you and you don't have to log in again.
(One final note: after having gone through this you may have to refresh the article page to make sure Disqus has 'caught up'. Just click the ↻ button on the top of your browser.)
If you have any questions, click to send us an email.