The 2020 Budget highlighted the dependence of Australia's economic growth on a continually rising population. The Covid-19 border restrictions have caused negative net migration for the first time in more than a century. In a double whammy, the pandemic-induced anxieties have caused a drop in annual births per woman from 1.69 to 1.58.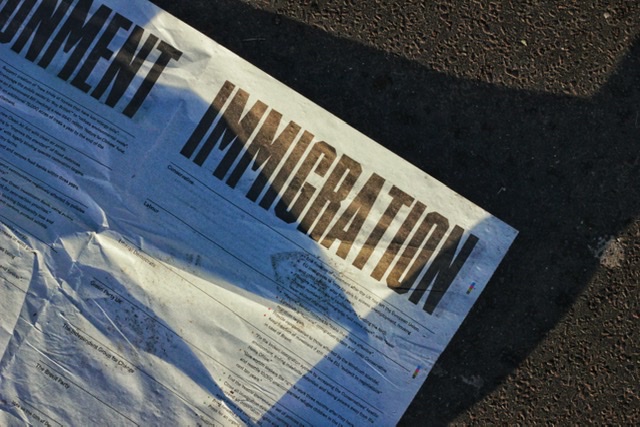 Together these outcomes have exposed the elephant in the room – while governments like to take all the credit for our ever-rising GDP, our prosperity has always relied on more people.
When it comes to population, Australia is truly the Lucky Country because our boundless plains have enabled us to supplement natural growth with migration, a flexible lever to balance supply and demand. Whereas fertility has many uncertainties – it can fluctuate widely and has a long gestation period of 15-20 years for the newborn to provide the number and quality of skills we need. Fertility, on the other hand, has many uncertainties e.g. its rise and fall and the 15 to 20 years for the newborn to provide the number and quality of skills we need. Migration, on the other hand, can be fine-tuned to deliver the specific skills we need, virtually on a just-in-time basis.
Population is the fundamental context within which strategic and annual immigration targets must be set. Happily, we now have a Minister for Population, Cities and Urban Infrastructure, who is also the acting Minister for Immigration, Citizenship, Migrant Services and Multicultural Affairs. While there could be an argument to co-locate all these portfolios, the linkage of population to immigration is far more fundamental and direct than with any other portfolio. They are, so to speak, joined at the hip! What we really need is a Ministry for Population, Immigration, Settlement, Citizenship and Multicultural Affairs. It also must be independent, a subject discussed later in this article.
The current shortfall in population requires stimulation of both fertility and migration. Despite fertility's uncertainties and delays, it can be encouraged with incentives and alleviation of disincentives. An obvious incentive would be to immediately announce an increase of the newborn baby payment to equal or higher than Costello's baby bonus, effective July 1, 2021. The biggest disincentive, income loss during pregnancy and early childhood, needs more, and more flexible, paid parental leave, a significant increase in daycare places, with free or heavily subsidised means-tested daycare.
While migration, Covid -19 permitting, will flow again, ramping it up will still be a significant challenge because we will face a post-pandemic scramble for global talent by all our competitors. If we are to be combat-ready when the starting gun goes off, we must start gearing up now. Unfortunately, it will struggle to do this under the dead hand of Home Affairs. Immigration must be liberated and returned to the independent, senior status it enjoyed from its establishment in 1945 to July 2017, when it was relegated to a subordinate position.
However did this happen? From 1788 onwards, Australia had regarded immigration and settlement as a matter of survival. "Populate or perish!" was how Calwell, the Minister for Immigration in 1945 expressed it. Under him and his successors, the primary focus of Department was migration and settlement. The Tampa in 2001 changed all that. Suddenly, protecting our borders became the overriding obsession, one which inexorably intensified, culminating in the creation of the Home Affairs Super Ministry, which took over immigration and all its related responsibilities.
The problem with this contrived structure is that, by their very nature, immigration and home affairs require diametrically different, even contrary, cultures. Immigration must attract high potential migrants, handhold them through the application and entry process and then help them to successfully settle in their new country productively. On the other hand, Home Affairs is essentially and rightly focused on border protection and security, keeping undesirables out and expelling those who are already here. Immigration needs facilitators, Home Affairs gatekeepers.
Combining them has caused unnecessary and unproductive confusion and conflict, making both far less effective than if they operated independently. The immigration process has rapidly become extremely complex, cumbersome, slow, uncertain and costly for both applicants and sponsors. This has created an ever-lengthening queue of applicants every step of the way. Many wait years for a final decision, which can all too frequently be negative.
The difficulties don't stop on arrival. Subsequent applications for visa extensions, permanent residence and citizenship can also be frustrated by numerous hurdles. While most of those waiting stay the course, many give up and return home or, worse still, migrate elsewhere, meaning they are lost to us forever. This is particularly disappointing in the case of international students with Australian qualifications and skilled specialists with local working experience.
There are two other sacred components of immigration and settlement policy that have been violated by the 'law and order' culture. The first weakens the fundamental citizenship rights of Australians with dual citizenship, who can now have their Australian citizenship revoked, refused re-entry or even deported, if they engage in 'conduct inconsistent with allegiance to Australia'. The other is the recent announcement that foreign partners of permanent residents and citizens must pass an English language test before obtaining a permanent visa. Such discrimination is a throwback to White Australia days! The Minister says it will build "social inclusion", an assimilationist term that was discarded when we embraced Australian Multiculturalism. Both changes are sure to damage our international reputation and may even be a breach of fundamental human rights.
It's time immigration officers were liberated from the pressure of having to become gatekeeping naysayers, instead encouraged to return to a positive view of migrants as the gift horses they are, not Trojan horses who must be treat with suspicion!
It's time for a reincarnated and independent Ministry of Population, Immigration, Settlement, Citizenship and Multiculturalism, the current vicious circle replaced by a virtuous circle, each component having a positive effect on the next!