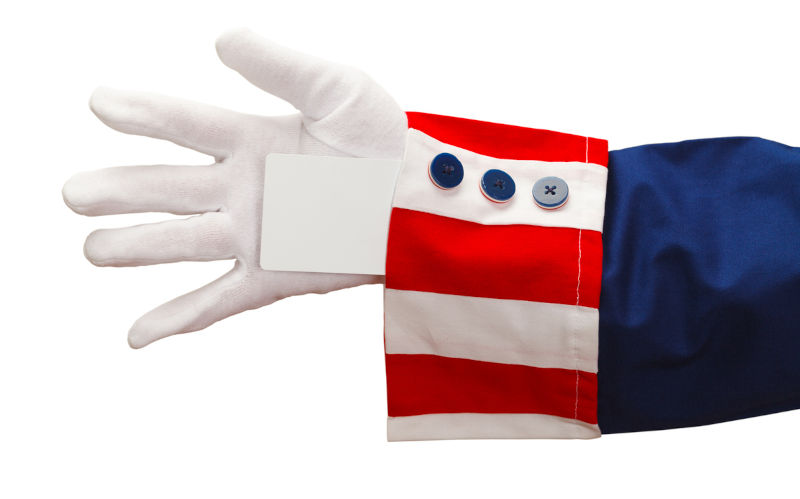 A 'national emergency' order on itself may be more useful as no country poses a greater danger to itself and others than the United States.
Hong Kong continues to be a threat to the national security of the United States, according to the White House. That must be news to the city's population.
In 2020, Donald Trump imposed an executive order that declared a "national emergency" on Hong Kong in response to the introduction of the national security law following riots the year before. Why was that any of Washington's business? You have to wonder.
Anyway, his successor Joe Biden has again renewed the order this week.
In a note to the US Congress, Biden said: "The situation with respect to Hong Kong, including recent actions taken by [Beijing] to fundamentally undermine Hong Kong's autonomy, continues to pose an unusual and extraordinary threat, which has its source in substantial part outside the United States, to the national security, foreign policy, and economy of the United States.
"Therefore, I have determined that it is necessary to continue the national emergency declared in [the executive order] with respect to the situation in Hong Kong."
Wow, not just any threat, but "an unusual and extraordinary threat"! However hard I try to imagine it, I can't quite see Hongkongers taking up AK-47s and putting on suicide vests to fight America to the death.
I tip my hat to those who ghostwrite for Biden as they must have a wicked sense of irony. On the other hand, it may just be a complete lack of self-awareness as there is not a single country on the planet that remotely rivals the US when it comes to interfering with other countries' autonomy and domestic affairs.
Last I checked, Hong Kong is still Chinese territory. Beijing is understandably angry. The foreign ministry's office in Hong Kong has issued a rebuttal. But I think the US emergency order is not necessarily a bad thing in the long run.
"The extension of the so-called 'national emergency' shows the frustration and 'paper tiger' nature of the US side after it failed to disrupt Hong Kong and use Hong Kong to contain China," the commissioner's office of the ministry said. "It will only make the world see more clearly how egoistic, bottomless and hegemonic the US is."
Yeah, take that, Biden!
Not to be outdone, the Hong Kong government has come up with its own no-holds-barred response.
"Their [US] despicable plots are doomed to fail," a local spokesman said. "The [Hong Kong] government despises the so-called national emergency with respect to Hong Kong and 'sanctions' and shall not be intimidated."
Mousy no more, the city is finally learning to speak like a true wolf warrior.
Under the US presidential executive order, renewable every year, Hong Kong companies no longer receive preferential treatment as being separate from those in mainland China; and SAR passport holders have to apply for a visa to the US by the same criteria as mainland Chinese. Hong Kong will just be treated like any other city in mainland China. I don't think that's necessarily bad, if it's cities like Shenzhen, Shanghai and Hangzhou.
But for ordinary Hongkongers, it will be harder to visit the United States. Now that's a good thing, if I may say so. It may even save some lives.
The random gun violence, high crime rates and widespread homelessness, racism against Asians, a drugged-out fentanyl-induced population of "zombies" in major cities … I say, nah, Hong Kong tourists would be better off visiting many well-managed developing countries. They will be cheaper and safer.
And let's not forget racist and trigger-happy US cops, and immigration and homeland security officers who can disappear you into a black hole of detention centres and jails at border crossings. Good luck getting out once you are trapped inside. Just ask those Latin American refugees at the US southern border.
You know what? I think America should declare a national emergency on itself to save the country from implosion.
But Hong Kong will do fine. Just leave it alone, please!
First published in the South China Morning Post July 13, 2023