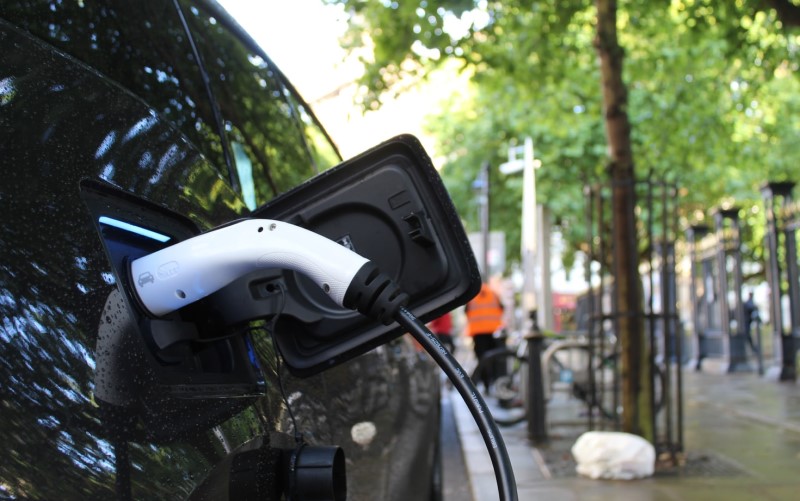 Australia needs to cut its emissions by 45-50 per cent by 2030. Australia can realise this near-term target and grasp the opportunities that it also presents.
This is the second part of a two-part article. Read the first part on why we need a more ambitious emissions target here.
According to an international assessment of countries' efforts to combat climate change, Australia rates last among the developed economies.
Furthermore, a recent report by Climate Analytics for the Australian Conservation Foundation found that so far most of Australia's emissions reductions will be the result of state government policies, and not those of the federal government.
First, Climate Analytics projections show that renewable energy will provide 58 to 65 per cent of power supply nationally by 2030, but this is mainly due to state government action to encourage the continued record rollout of rooftop solar on homes and increase the number of large-scale renewables entering the market.
Second, NSW, Victoria, the ACT and South Australia all have strong electric-vehicle policies, with Climate Analytics projecting that by 2030, electric vehicles will make up 13 to 18.5 per cent of light vehicles on the road.
Third, state government policies are reducing land-clearing rates below what the federal government is projecting, thus further reducing carbon emissions.
In sum, Climate Analytics estimates that state-based climate action is likely to reduce national emissions by around 28-33 per cent by 2030, without a single move from the federal government. That represents most of the 30-38 per cent emissions reduction Climate Analytics predicts will occur by 2030 (after allowing for the far more modest contribution by the federal government).
What that also means is that it would not be too difficult for the federal government to do more. But this will require a new approach that delivers on a firm commitment to a 2030 target of a 50 per cent cut in emissions that will signal Australia's intent to join the world in taking climate change seriously.
It is, however, unlikely that we will get this new approach and the necessary emissions reduction so long as the Morrison government is addicted to its slogan of "technology not taxes".
Consistent with this mantra, since Tony Abbott abolished Labor's carbon price in 2014, the Coalition has essentially relied on government spending to reduce greenhouse gases. The Abbott government poured $2.55 billion into its Emissions Reduction Fund, and Morrison gave the renamed Climate Solutions Fund another $2 billion in 2019.
While $4.55 billion sounds like a lot of money, it involves only spending about $200 million a year between 2021 and 2030, which is not enough to achieve the necessary reduction in greenhouse gases.
As Tony Woods of the Grattan Institute put it: Australia needs to reduce its carbon emissions by 500 million tonnes a year, but so far the government has contracted for a cut of 205 million tonnes in total through the Climate Solutions Fund. Accordingly, Woods concluded that "It beggars belief that government funding is the only way out".
Furthermore, much of the government's spending on carbon reduction is inefficient and wasteful. It is not just the bribes for the National Party on a useless railway line to bring coal from central Queensland to the port in Gladstone, it also involves various inefficient forms of expenditure to reduce carbon, such as replacing coal with gas, and carbon capture and storage.
In addition, the government has largely ignored the opportunities where more public expenditure would help. For example, in responding to the Covid recession, other countries have taken the opportunity to invest in public infrastructure that would assist the switchover to green energy.
In Australia, the federal government's economic response to the recession could have accelerated public investment in power transmission lines to link the sources of renewable energy with the demand for it, and the provision of public charging stations to encourage the switch to electric cars. However, the Morrison government has largely ignored these opportunities, where additional expenditure could have done some good.
Fundamentally, Scott Morrison's slogan "technology not taxes" is a furphy and is leading to bad policy choices.
The reality is that government spending has to be financed by taxpayers, so whether policy to reduce carbon emissions relies on pricing or spending should depend upon which is more efficient in achieving the emissions reduction target. Pricing may lead to an increase in government revenue, whereas spending will require an increase in revenue, which may well be greater because it is less efficient.
The problem is that Morrison strategy of picking winners and rewarding them for reducing their emissions is likely to be the second or third best. As a recent survey of the nation's top economists found, almost nine in 10 want to cut Australia's carbon emissions by way of a carbon tax or price, so that the market determines the most efficient way of achieving the target reduction.
The sad thing is that because of our access to abundant sun and wind, close to the coast, Australia has a substantial cost advantage in the production of renewable energy, which could be the basis for new industries.
As Ross Garnaut first recognised in his book Superpower, we could be leaders in the production of green steel and aluminium, and chemical manufactures, as well as exporting energy in the form of hydrogen. Even News Corporation has moved to describing decarbonisation as a potential $2.1 trillion economic "windfall", offering opportunities for 672,000 new jobs.
But we need to move early to take advantage of these opportunities and establish our market presence. Luckily, some state governments, such as NSW, are taking the initiative, as are some entrepreneurs, like Twiggy Forrest.
The shame is that our federal politicians are lagging behind. Instead, the declared focus of the National Party is on protecting existing jobs in the regions — code for jobs in coal mining in particular. But over the next decade or two these coal mining jobs are doomed to disappear whatever the level of government assistance.
Clean energy, such as wind and solar, is already the cheapest source of energy. Private companies will no longer build new coal or gas-fired power stations because they know these are uneconomic.
Modelling by the International Energy Agency (IEA) shows that a global move to net zero emissions by 2050 would result in global coal demand falling from more than $US400 billion today to less than $US50 billion by 2050. As three-quarters of the coal mined in Australia is exported, regions heavily dependent on coal mining will be forced to adjust and find new jobs over the next couple of decades, whatever the Morrison government decides.
In addition, unless Australia commits to matching other countries in reducing its carbon emissions it is likely to find that its export industries have become significantly less competitive because of the tariffs levied by other countries on high carbon emitting competitors. And of course, Australia's exports are dominated by agriculture and mining, the lifeblood of many regions.
The truth is that structural adjustment, that will heavily affect some regions, is inevitable. But new industries can emerge in some of these regions based on cheaper renewable energy, such as the development and use of hydrogen that is already being planned in Gladstone and the Illawarra, although with no help from the Morrison government.
The transition to renewable energy is inevitable, sooner or later. What is most at issue is how this is done and how quickly.
By not setting an ambitious intermediate target for carbon reduction by 2030, and effectively seeking to delay this transition to renewables, the Morrison government risks losing the competitive opportunities that Australia could develop as potentially a relatively low-cost producer of metal and chemical manufactures. This inaction will tarnish Australia's international relationships and invite retaliation that will damage our export industries.