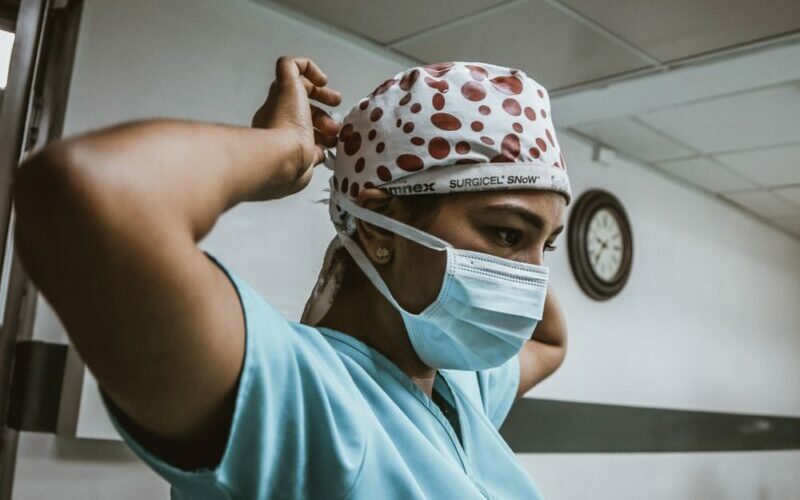 Political agendas have become more important than health policy in our current response to the COVID-19 pandemic.
Traditional public culture assumes that there is a rational discourse shaping policy as in the contests between Health Minister Greg Hunt and sharp Labor health spokesman Mark Butler. It is about arguments and evidence.
Ideally, expert community health and medical knowledge will shape our policies in response to the pandemic.
In another view, in the era of tabloid culture, in which all media are tabloidised and prefer emotive simplifications and human drama to analysis, this is not so.
Political game plans are more important than science, than rational analysis and than a suggested "national plan". State politics and public health safety worked in tandem when four states played the regional patriotism card, successfully protecting public health by closing state borders. Three incumbent governments (WA, Queensland, Tasmania) benefitted, comfortably winning state elections.
The later idea of the national plan was to snooker the premiers, particularly the Labor premiers through an agreement to open up.
The role of the Doherty Institute model was to create a set of scientific parameters which were seen as having the sacrosanct authority of science.
Prime Minister Scott Morrison and NSW Premier Gladys Berejiklian have ignored the numerous qualifications and suggested possible adverse interactions in the Doherty model regarding case numbers and TTIQ (testing, tracing, isolating and quarantining).
Those detailed arguments have less popular resonance than "freedom" and "home for Christmas". The latter ideals appeal to ordinary people who know little of the high death tolls overseas, which we have avoided, as well as to the denialists.
"Yer can't move the goalposts!" says Morrison, echoing an image previously used by Treasurer Josh Frydenberg, as they seek to control the narrative.
Further, while premiers Mark McGowan and Annastacia Palaszczuk are caricatured as outliers, as well as dissidents, Berejiklian makes policy shooting from the hip, rather than acting in unison with the "national plan". She makes NSW policy while apparently ignoring the advice of her chief health officer, although never admitted by the premier.
Further, the NSW premier, like a southern Republican governor, seeks to massage the numbers through selectively releasing details of exposure sites, and now, simply running away from the accountability found in press conferences.
Specifically, NSW is going it alone rather than with all states, and talking of opening up at 70 per cent not 80 per cent, or more. Significantly, that maverick decision politically benefits the two outliers McGowan and Palaszczuk, who have always worried about the health costs of premature "opening up". Meanwhile Daniel Andrews in Victoria is somewhere in between, perhaps in a DMZ in this war zone.
The problem with those immovable "goalposts" is that everything else has changed, in sporting parlance, the condition of the ground, the weather and the injury toll. In this pandemic, dramatically rising case numbers threaten NSW and Victoria, with NSW struggling to keep up with contact tracing, and with its hospitals and ICUs, and staffing, under threat.
It might be argued that if snookering the premiers was one part of the game plan, the second part was to use the Doherty model as a pawn in a larger game of political chess, with a federal election on the horizon, from November to March.
In the third play, the political agenda trumps the experts who have critiqued the dangers of the NSW cowboy approach. The Morrison/Berejiklian "opening up" play and its mass media simplifications of "the science" (aka "the goalposts") show how the political agenda has trumped health policy.
Cases, infection spread, ICU admissions, staff in isolation and deaths are rising to Australia's cost. In one assessment the Berejiklian agenda, which looks at vaccination percentages while ignoring case numbers, is a "gamble", crazy, a car crash about to happen.
The Doherty model is now just an historical document, written in an earlier, and safer era, now revised, and challenged by other plans, including Grattan, Burnet, OzSage, UWA, and
ANU. They use different case numbers, revised assumptions and predict higher death tolls, including thousands in coming months. Despite their very different goalposts, we need to think about the political games. We might even note that despite unreleased details on its assumptions, even Doherty recognised the interaction of the several balls in the air, as in this mega-sentence:
"Ongoing situational assessment of measured transmission potential and circulating ASARS-CoV-2 variants in the Australian population over coming months will allow benchmarking of these hypothetical scenarios to guide real time policy decision making about the transition to phase B of the national plan." — Doherty Institute, Doherty Modelling Report for National Cabinet, 30 July 2021, p.2.
How would Sir Humphrey, the senior civil servant in Yes Minister, find suitable words for these many balls in the air — the scenario variations and interactions, and the factors influencing factors and leading towards policies? The magic words "sensitivity analysis" in Doherty revised merely recognise, as does a skilled bookie, myriad possibilities if X happens rather than Y. The recent recognition in a Canadian study that delta is more severe, as well as more infectious, than alpha casts doubt on Doherty's different assumptions. It challenges Berejiklian's ideal – an uncoupling of hospitalisations from infection numbers.
In the language of sport so beloved by Australian politicians, strategy and tactics are also rendered as a "play" or as a game.
Transplanted to Australia, Sir Humphrey might be stimulated by Shakespeare's reflection that "the play's the thing…".
In the Australia of today the political game, and its tactical plays, often loom larger than the pandemic. Except, as the denialist Donald Trump found, it can backfire as pandemics have their own agendas.
The basic principle that a healthy society is the precondition of a healthy economy — and a healthy polity — might then be understood.