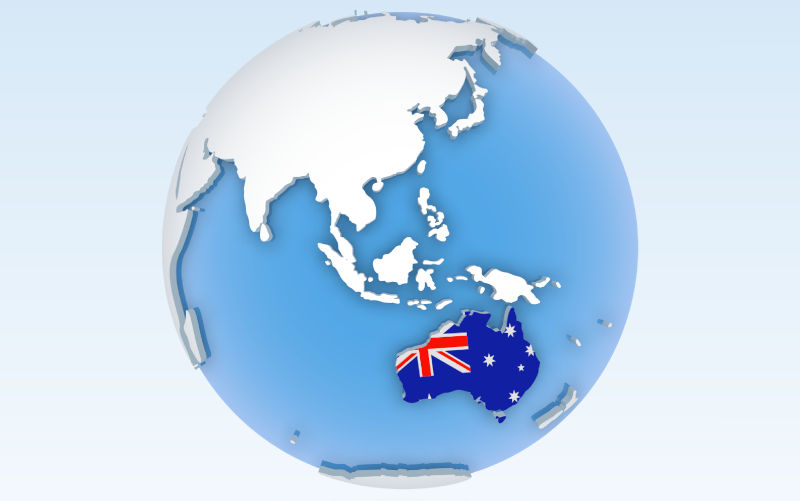 In Asian media this week: Support for war erodes trust in Global North. Plus: Australians proxy-Americans in Asia; Xi-Biden summit might reassure region; 'Don't you feel shame' at voting No? Chinese military 'relentless' on Taiwan; Memories of time US, China fought together.
Sonia Gandhi has written a powerful condemnation of the Israel-Gaza war, deploring the brutal attacks by Hamas and castigating Israel for compounding the tragedy.
"Humanity is on trial now," she writes in The Hindu newspaper.
"We were collectively diminished by the brutal attacks on Israel," says Gandhi, chair of the Congress Parliamentary Party. "We are all now diminished by Israel's disproportionate and equally brutal response.
"The power of the Israeli state is now focused on exacting revenge from a population that is largely as helpless as it is blameless."
In Malaysia's The Star newspaper, Marina Mahathir, writes that none of the violence began just last month.
She says she has been struck by pro-Israel bias in Western media news reports and opinion columns. "The Western media seems to be overwhelmingly in support of Israel," she says.
But there were exceptions. The Washington Post had published opinion articles by Palestinian and Arab journalists and The Guardian had published a piece pointing out that the language used by Israeli officials and some media echoed the language used by Hutu people about the Tutsis before the massacres in Rwanda in the 1990s.
An opinion piece in The Jakarta Post says Israel was supported by powerful Global North countries. The article, by members of the Progressive Intellectual Network and the International Relations Study Group in Jakarta, says the attacks on Gaza will have devastating, long-term effects on the liberal structure of global order and world peace.
"A likely consequence is a decline in trust in the liberal order among the Global South, particularly Muslim-majority countries like Indonesia and Malaysia," it says.
A commentary in India's The Statesman newspaper focuses on America's renewed show of force in West Asia – the deployment of two aircraft carrier groups, fighter squadrons, air-defence systems and aid to Israel.
This was a commitment to safeguarding US interests and protecting an ally. "However, the uncomfortable reality is that deterrence may fail, leading to a cascade of unforeseen consequences," it says.
Jonathan Eyal, global affairs correspondent of The Straits Times, worries that Israeli cabinet ministers are pushing to expand the aims of the war to permanently occupying Gaza and expelling Palestinians.
He says the Israeli government has always denied that it intends to occupy Gaza. But evidence is emerging that Prime Minister Benjamin Netanyahu and far-right ministers want to widen the war aims.
"Officials close to the Prime Minister are arguing that Hamas would not have existed if Israel had not ended its occupation of Gaza 18 years ago," he writes.
Note: Thirty two Thai workers in Israel have been killed in the fighting and 22 have been taken hostage. Bangkok Post reports Hamas has said it will release the hostages but only when Israel ends its offensive.
Australia 'not a trusted partner' in Asia
The late Manning Clark once said modern Australians had been freed from being second-rate Europeans. To Damien Green, an Australian financial adviser working in Asia, Australians are now proxy-Americans.
And that, he says, will be the proverbial elephant in the room when Anthony Albanese visits China, starting today.
The trip marks the 50th anniversary of Gough Whitlam's visit to China – the first by an Australian prime minister.
Writing in the South China Morning Post, Green says the trip is a positive step.
But he adds: "Unless Australia rethinks its deep lack of independence from Anglo-American interests, it will be unable to establish itself as a trusted partner to other Asia-Pacific nations, not least China."
Historically, he says, Australia has failed to build genuine trust with would-be Asian partners. "At the root of this problem is a perceived lack of sincerity, compounded by some Australian decisions that have eroded trust, such as the AUKUS pact," he says.
"This is well understood by Australia's Asian neighbours as being its track record."
Beijing's Global Times says it hopes Albanese realises normal China-Australia relation serve his country's interests.
"China is an irreplaceable market for Australia," the paper says. "Australia should have a clear understanding of the significance of its relations with China and avoid being hijacked by the US."
Commentator Jonathan Pearlman says in The Straits Times there is no prospect of Albanese advancing the US alliance while pushing for a close, deep untroubled relationship with China.
This is partly due to the hostile ties between Washington and Beijing and partly because Australia's ties with China have plunged to torrid lows over the past six years.
Now Beijing has sent signals it wants to mend ties with Australia.
Pearlman says: "It does not have much of a ring to it but at least it will soon be said that … Mr Albanese came, saw and communicated."
Indo-Pacific perimeter softening at the edges
Xi Jinping and Joe Biden are preparing for a meeting at this month's APEC summit in San Francisco, South China Morning Post reports.
The expected meeting would be their first since the G20 summit in Indonesia in November last year.
A commentary in the paper says no breakthroughs are expected but the meeting could send a signal that the world's two biggest economies are managing their differences and trying to ease tensions.
Chinese Foreign Minister Wang Yi met Biden and had extended talks with Secretary of State Antony Blinken and national security adviser Jake Sullivan.
Wang cautioned that a Xi-Biden summit was not guaranteed but the White House later confirmed the meeting.
An opinion piece in Singapore's The Straits Times, by senior columnist Ravi Velloor, says the Indo-Pacific perimeter, promoted by successive US administrations to corral China, has begun to soften at the edges.
In the south-eastern corner, Australian Prime Minister Anthony Albanese, supported by Foreign Minister Penny Wong, had shown remarkable deftness on China.
The two had signalled continuity in Australia's pro-American stance but had also made a series of quiet signals to Beijing and they had borne fruit.
Further, there were serious issues surrounding the nuclear submarine and technology transfer at the heart of AUKUS.
On the perimeter's western flank, the Indo-Pacific concept, touted as "Hollywood to Bollywood" was meant to play to Indians' collective ego while downplaying China's role.
The concept had been extended by the recent announcement of Imec – the Indian-Middle East-Europe Economic Corridor, a counter to China's Belt and Road Initiative.
But the Israel-Gaza war meant Imec would remain no more than an aspiration for conceivable future.
India's diplomatic row with Canada is affecting ties with the US, as New Delhi suspects several Canadian diplomats have been collecting intelligence for the US.
'Moral policeman' does not practice what it preaches
Indonesia has accepted Australian criticism of human right abuses in Papua and Timor Leste, says Jakarta Post senior editor Kornelius Purba. Now he has a question for Australians: "Don't you feel shame at the result of the referendum on Aborigines?"
Purba says Indonesians were probably surprised when Australians rejected the indigenous Voice.
"A nation that portrays itself as a noble defender, or even moral policeman, of human rights in Asia-Pacific shamelessly refused to practice what it has preached," he says.
Māori people are much luckier that Australian Aborigines, he says. The All Blacks rugby team always perform the Haka and it was touching that New Zealanders perform traditional Māori greetings.
"Why does Australia find it so difficult to learn from New Zealand?" he writes.
"Knowing that they often lecture other nations, including Indonesia, on democracy and human rights, it should not be difficult for Australia to follow New Zealand's way, even if it may look humiliating."
Austin misses chance to meet PLA top brass
The Chinese military has issued what it calls one of its clearest statements on Taiwan independence and warned against trying to test the boundaries of its red line on the issue.
Zhang Youxia, vice chairman of the Central Military Commission, said the Chinese military would never tolerate – would be relentless against – anyone who dared split Taiwan from China.
Zhang issued the stern warning in a keynote address to the 10th Beijing Xiangshan Forum – China's equivalent of the West's Shangri-La Dialogue.
Global Times said the red line on Taiwan could never change. "Some individuals continue to test the boundaries of this red line, trying to test China's bottom line," the paper said. "There is no room for 'negotiation' on matters of sovereignty."
Last week's conference was the first in-person Beijing Xiangshan Forum for four years.
The US sent a delegation but Defence Secretary Lloyd Austin did not attend.
South China Morning Post quoted a Chinese general as saying the Pentagon had missed a good opportunity, as Austin could have met the top brass of the People's Liberation Army.
"Does he really want to meet senior Chinese officials?" General He Lei asked. He thought if Austin had come to Beijing, President Xi Jinping probably would have met him.
Old US-China bond remembered
A small commemoration this week served as a reminder of a time when China and the US were on the same side. It was also a reminder of how long ago that was.
A Global Times story said two survivors of the US 14th Air Force, known as the Flying Tigers, attended a ceremony in Beijing to mark the 80th anniversary of joining with China to fight Japan during World War Two.
Melvin McMullen, 98, and Harry Moyer, 103, and their families, took part in the ceremony at Beijing's Museum of the War of the Chinese People's Resistance against Japanese Aggression.
The Flying Tigers were established by Major General Claire Lee Chennault. They flew over "The Hump" – an aerial supply route across the Himalayas.
The story said they downed more than 2,600 Japanese aircraft, sank or damaged 44 ships and contributed to the deaths of more than 60,000 troops.
Moyer told the paper: "Our memories of China and the friendships made among her people has been in so many ways the defining experience of our lives. We must keep the bond between the US and China alive, as it was forged in blood and honour."