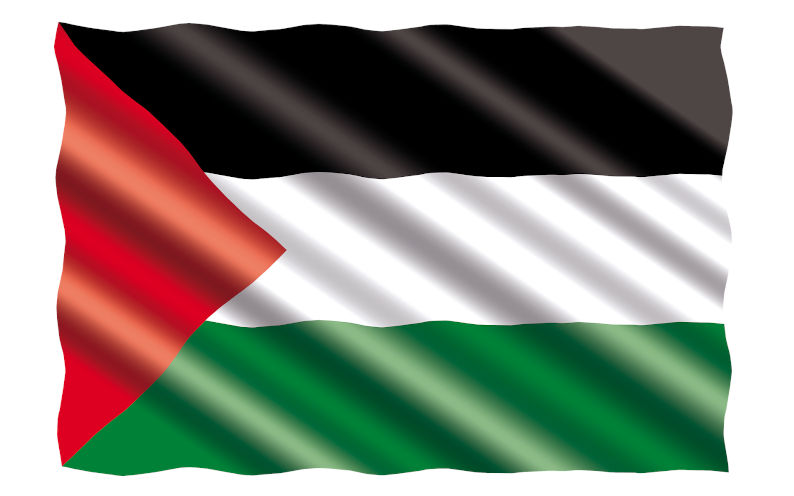 Anti-BDS laws would make Israel the only nation protected under Australian statute from this kind of criticism and penalise innocent Australians.
Freedom of speech can be whisked away overnight. Or it can vanish in bite-size chunks when interests mount a case for shutting down their critics and politicians lack the resolve to say no.
At issue is the Boycott, Divestment, Sanctions (BDS) campaign against Israel.
In response to the withdrawal of artists from the Sydney Festival the Australian Jewish Association last week called for anti-BDS legislation and claimed support from federal MPs. Slightly more cautious, chief lobbyist for the Jewish community Colin Rubenstein confirmed he is interested in "constructive legislative proposals prohibiting BDS".
NSW arts spokesman Walt Secord urged the government to introduce anti-BDS measures that would penalise the 100 performers who withdrew from the Sydney Festival, banning them from government subsidies, although without, it can be assumed, the support of leader Chris Minns or the shadow cabinet.
Whatever you think of BDS, a law to ban it is a big step and bad policy. It's classic overreach.
In respect of the current Sydney Festival, for example, it would see an Indigenous rapper and the Bankstown Poetry Slam prosecuted for withdrawing their participation in an event because of its links to Israel.
Supporters of Israel should consider whether they are ready for the free speech battle that would ensue. And whether it will have a David and Goliath quality.
Striking out at near-penniless artists would ignite a Category Five political firestorm. I suspect the weight of political sympathy would be captured by multicultural performers and young Palestinians, not charmless Israeli diplomats or the fire-breathing neo-cons who run the Israel lobby.
It's clear the anti-BDS laws they are seeking would apply not only to boycott of Israel but of Israeli settlements on occupied Palestinian land. All are illegal under international law and a barrier to a two state solution. Illegal in the eyes of the world- yet supporters of Israel propose we make boycott of them and their products an offence under Australian law.
Anti-BDS laws would make Israel the only nation protected under Australian statute from this kind of criticism.
The experience of the US where 35 states have enacted copy-cat anti-BDS statues shows the extreme and perverse effects. In Texas where the Republican Governor Greg Abbott declared in 2017: "Anti-Israel policies are anti-Texas policies," state employees are required in their employment contracts to agree they will never support BDS or anything that might economically harm Israel.
Bahia Amawi, a speech therapist employed by a school district for a decade, was shocked her contract had been amended to require her to certify she does not boycott Israel and wouldn't ever. Her family lives on the West Bank and is subject to discriminatory treatment under Israeli occupation. In court filings she declared she refuses to buy Sabra brand hummus because Sabra is owned by an Israeli defence company. She also said she only buys Palestinian olive oil.
That cost her her job in the school system. The courts have upheld her dismissal for failing to sign what she regards as a "loyalty oath to Israel."
An Arabic translator at the University of Houston and a public radio journalist at another Texas university also lost jobs because they refused to sign a pro-Israel clause in their contracts.
Once accepted in principle anti-BDS legislation applies across all state activities. In 2017 recipients of relief for damage incurred by Hurricane Harvey were astonished when first asked to sign a pledge not to boycott Israel.
The editor of the Arkansas Times, a paper dedicated to local issues, received an ultimatum from the University of Arkansas, a long time advertiser, that the paper would have to certify in writing that they were not engaged in a boycott of Israel. The editor Alan Leveritt asked, "Our paper focuses on the virtues of Sims Bar-B-Que down on Broadway. Why should we be required to sign a pledge regarding a country in the middle east?"
I oppose BDS directed at the state of Israel. I have told Palestinian students at one university to drop plans to boycott a prominent Jewish-owned business and to focus on political action to advance their cause.
But I certainly support identifying the products of Israeli settlements on the occupied West Bank so consumers can make their own decisions about a purchase of olives or any other product. Or companies about an investment which would assist the settlements being planted across the West Bank clearly designed to smother any possibility of Palestinian statehood — all of which breach the fourth protocol of the Geneva Convention banning a conqueror from settling its population on land taken in war.
Arguments over these distinctions give way to a simpler proposition about freedom of expression. As Leveritt puts it, "Let's be clear, states are trading their citizens' First Amendment rights for what looks like unconditional support for a foreign government."
Banning boycott means penalising the people who practise it. In the case of performers, removing their subsidies or access to government venues. Or taking their jobs or government advertising, or even hurricane relief as in the US.
Bad look. Worse policy. And expect a backlash that will make the Sydney Festival ban look like a tsunami in a teacup.
Drop it now.