Climate, Politics
If I was minister for the environment, my one crucial reform would offer a sustainable future for Australia
May 19, 2022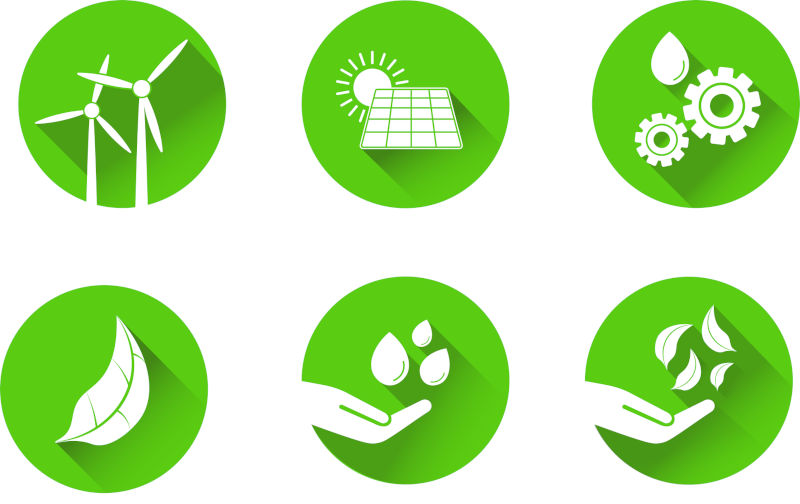 The most urgent and vital decision that the Minister could make to help secure a sustainable future for Australia would be to establish a scientifically based national independent Environmental Protection Agency with statutory powers.
In December 2018 the Final Draft of Labor's National Policy Platform indicated that Labor would establish an independent Commonwealth Environmental Protection Agency within the first term of government, to replace Australia's current flagship environmental law, the Environment Protection and Biodiversity Conservation Act 1999 (EPBC Act). By the time of the election the following May, Labor had snuffed out the proposal.
Yet in 2018 severe deterioration of the nation's natural environment was apparent from many scientific and environmental studies related to the abysmal functioning of the EPBC Act on land clearing, urban expansion, biodiversity protection.
Four years later, despite Mr Morrison's assurance at the G7 that "Australia is a frontrunner when it comes to taking action to conserve our biodiversity…" ….every national and international report on Australia's environment indicates even more deterioration and the EPBC Act having been reviewed and criticised by Professor Samuel, is stalled in the Senate.
In 2022 the Labor Platform has again included "an Environment Protection Agency: a strong cop on the beat that is genuinely independent of the government, will report to the Parliament, and will play a central role in restoring Australians trust in the Commonwealth's capacity and willingness to protect our precious natural environment". Ominously little has been said about it in the current election campaign.
In establishing an Agency we could learn much from the functioning of the US Environmental Protection Agency (EPA), an independent executive agency of the United States federal government formed under President Nixon in 1970, and we should recognise that this Agency with its secure legal defences largely survived Trump's intent to dismantle it.
The necessity for a statutory EPA has been before both major parties for many years. On March 27, 2018 The Conversation published contiguous articles on this crucial environmental and human health need.
In his article Peter Doherty suggested that the politicians might be given "Backbone" in the form of a fully independent, scientifically and economically informed statutory authority.
He then described the proposal of the Australian Panel of Experts on Environmental Law (APEEL) to develop a powerful, independent Commonwealth Environmental Commission (CEC) linked to a National Environmental Protection Agency (NEPA).
"In very broad terms, the new agencies would do for environmental policy what the Reserve Bank does for economic decisions. That is, they would have the power to make calls on crucial issues….. that the government cannot veto. Of course, that would require a government that is willing to imbue them with such power in the first place".
The second article on health pointed out that the APEEL proposal would ensure we can mitigate, adapt to and be resilient in the face of a warming world and simultaneously protect biodiversity both having huge implications for human health. The CEC and NEPA would replace the EPBC Act which had failed not only the environment but also the many health matters that should be raised by the states in health impact statements as part of the state's environmental impact statements, including pollutions, noise and water quality issues.
The CEC would manage a nationally coordinated system of environmental data collection, monitoring, auditing and reporting, the conduct of environmental inquiries of a strategic nature, and the provision of strategic advice to the Commonwealth government on environmental matters, either upon request or at its own initiative. It could encompass economic expertise for example on environmental accounting to value natural capital to include it in the national accounts.
From its independent position and scientific standing the CEC could have an important educational role for politicians and the public. For example today when one of our life support systems, the living soil, the ecology of which together with the surrounding services from biodiversity is threatened by rising temperature, heatwaves, human mismanagement and war, we need to recognise that World and Australian food production is in danger. Coordination by several ministries is needed to address this situation.
If Labor forms government and we are to have a sustainable future it must establish an independent Environmental Protection Agency based on science, the scientists selected on ability and standing and not by government preference. The Agency must have statutory standing like the Reserve Bank.
It will have to establish this in the face of many other acute demands due to a range of crises arising under the previous government in nearly all Ministries but most seriously in health and aged care services, housing, poverty, increasing inequality, foreign affairs, Indigenous rights as well as national debt.
Labor will also face the certainty that a scientifically based EPA will not support their existing continuation of fossil fuel development nor the land clearing in all states, two of which, together with the NT, have Labor governments. It will also need to introduce an effective federal ICAC to quell rorting, maladministration in water management and discourage government interference in scientific decisions and political fighting over water distribution particularly over the river Murray.
In attempting these many difficult reforms Labor will suffer a barrage of unfair criticism from the majority of the media and undermining by the fossil fuel industries. Consequently it may have only three years in office. Hence it is urgent to establish a secure EPA which can repel dismemberment of the reforms it institutes.
The format and range of issues to be addressed by a CEC and EPA is extensive; climate change and adaptation, biodiversity and ecological services, water, pollutions, population expansion and human health are all closely interrelated and inseparable; they must be considered together and not in Ministerial silos. They must build on existing endeavours such as the Steggall Climate Change Bill.
There is little choice; time is short to establish a secure and effective framework which will offer a sustainable future.