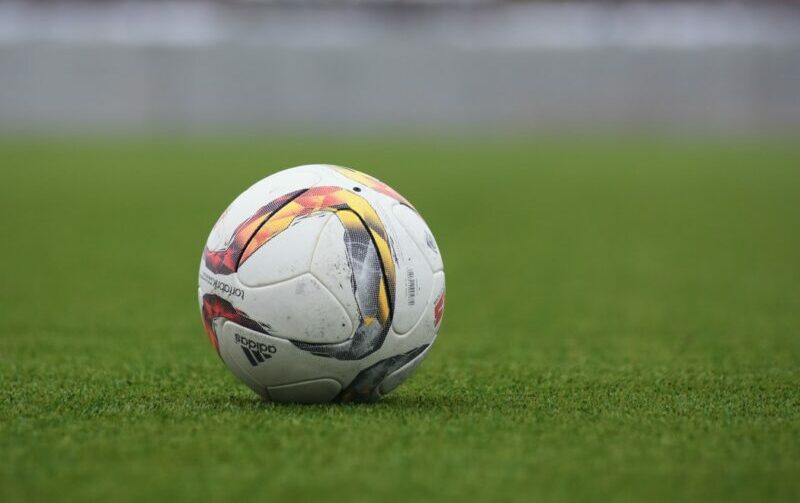 Heart-warming stories of people escaping Afghanistan to Australia keep coming. But why are we issuing urgent visas to athletes with no connection to Australia?
Amongst the disastrous and chaotic exit of thousands from Kabul following its fall to the Taliban on Sunday August 15 there are some wonderful stories of lucky escapes.
One such story is of the escape of the Afghanistan women's soccer team which The Wall Street Journal covered over the weekend.
From an Australian perspective the story is extraordinary for several reasons.
Firstly, it was Foreign Minister Marise Payne, on pushing from the wonderful Craig Foster, who arranged for their exit.
Most of you will remember it was Foster who relentlessly and tirelessly lobbied the Australian government to get Australian resident soccer player Hakeem al-Araibi released from detention in Bangkok, where he faced almost certain extradition to his native Bahrain to face trumped up criminal charges.
Secondly, there were no members of that team who had Australian citizenship, permanent residence or a visa to come to Australia.
I applaud this action of the foreign minister, but it does raise questions. Why did the foreign minister take this action for this small group who apparently had no connections to Australia when there were many Afghans with connections to Australia, including those with visa applications in process or approved, who were seemingly treated differently?
The Wall Street Journal reports that "after a flurry of paperwork, with dozens of visa applications submitted over hours, an Australian government document acknowledging the players' visa applications landed on" the phone of Khalida Popal, a former captain of the soccer team now living in Copenhagen. It was not a visa, but they hoped it was enough to show at the airport gate.
There were issues for the team in finding the right airport gate and Foster contacted the foreign minister in the middle of the night to ask for her help. She is reported as telling him, "I'll deal with it." The long and short of it is what Payne did enabled 86 soccer players, including some of their families, to make it out of Kabul on planes to the UAE.
The Wall Street Journal suggests the UAE is "a staging ground for their uncertain new life in Australia".
If this is true, how could those with no connection to Australia be suddenly plucked out of Afghanistan and then be sent to Australia when there were possibly hundreds with visa applications which had been in process for months and, in some cases, years?
The Australian government has advised us that from the time Kabul "fell" to the time the emergency excavation ended, it extracted 4100 people which included only 3200 Australians or Afghans with visas. By deduction, these soccer players and their families were part of the balance of 900 without ties to Australia.
Don't get me wrong, I am delighted these young Afghan women and some of their families made it out of Afghanistan, but this really is an example of the Australian government, through its foreign minister creating policy on the run, rather than through some well thought-out policy. Many, including me, believe the Australian government has had years to work out what it was going to do when the war came to an end, in terms of getting out those Afghans who had worked for us and to whom we owed a duty.
Even if "years" is an exaggeration, there is no doubt from the time President Donald Trump announced the signing of the Doha Agreement on February 29 2020, the end of the war was imminent.
That agreement provided for the withdrawal from Afghanistan of "all military forces of the United States, its allies, and Coalition partners, including all non-diplomatic civilian personnel, private security contractors, trainers, advisors, and supporting services personnel" by May 1 2021 which was in due course extended by President Joe Biden to September 11 and then wound back to August 31 following the fall of Kabul.
If the US and a number of its allies were able remove to safety in third countries those entitled or potentially entitled to visas while their applications were processed, why didn't Australia do the same? Immigration Minister Alex Hawke made the nonsensical statement on July 16 to SBS News that the government had no plans to evacuate "former staff" because commercial flights were still available in Kabul. This same theme was repeated by Defence Minister Peter Dutton who remarked, "if people can come commercially and that's available, well that might be the option for them".
Where were these people going to go without visas?
As I was completing this article on Monday, I became aware of another case of urgent humanitarian visas being granted on August 30 to eight members of Afghanistan's female national taekwondo team – the youngest of whom was 16 years old. Once again, the Department of Foreign Affairs and Trade seems to have been closely involved in assisting them with their overland escape to Pakistan.
Whilst this too is a heart-warming story, it again raises the question of why we have issued visas on an urgent basis to athletes with no connection to Australia but seem to find it difficult to process and issue visas to interpreters and others who served us for years in Afghanistan and whose lives are also clearly in danger. How could the security checks that  Dutton continually talks about as being so important have been done within a matter of hours or days? Or can the Department of Foreign Affairs and Trade avoid the grasping reach of Dutton if those seeking refuge have no links to the ADF?
For me the big story from the rescuing of the Afghan soccer players and taekwondo exponents is that the Australian government can move quickly if it wants to, even if those it is saving have little or no connection with Australia. Let's hope we see more of this sort of action in the future from the foreign minister and hear less from the obdurate Defence Minister Peter Dutton who apparently sees every Afghan as a potential terrorist.