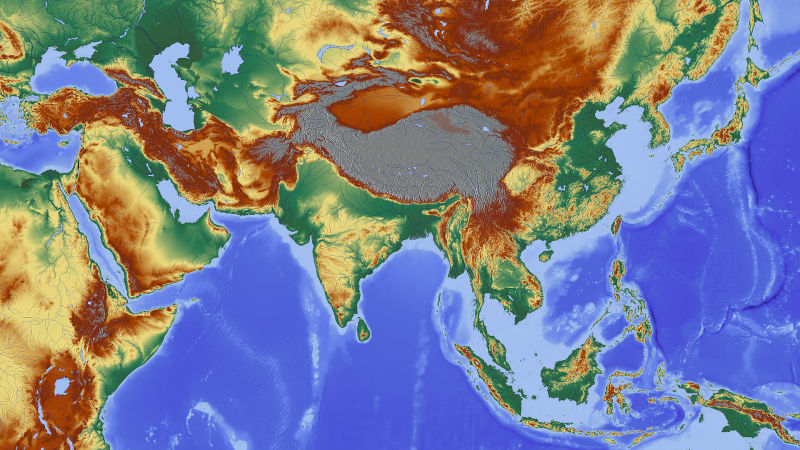 Sri Lanka crisis gets worse by the day Plus: Assault scandal unfolds in Thailand; moral leadership on Ukraine; Singapore to get new leader – sometime; the greying nation.
The political and economic crisis gripping Sri Lanka has turned deadly, with police firing on protesters in the south-western town of Rambukkana. The Island newspaper said there were 24 casualties , including one death.
Having failed to disperse demonstrators who had blocked a railway line in protest at the latest increase in fuel prices, police opened fire. One protester was killed; two underwent emergency surgery; and a further 21 were admitted to hospital.
It was the first time police had opened fire since protests had broken out against the rapid deterioration of the economy, the paper said. Demonstrators were demanding the resignation of President Gotabaya Rajapaksa.
The Daily News quoted Public Security Minister Prasanna Ranatunga as saying the government respected the right to protest but it also respected the rights of people who did not protest to go about day-to-day activities without hindrance. Those who led and supported the protests should be held responsible.
Singapore's The Straits Times ran a long backgrounder by India Correspondent Rohini Mohan. One version, published last weekend, said: "Sri Lanka is in a mutinous mood today. The worst economic crisis in the island nation has led to grave food and medicine shortages, fuel insecurity and half-day-long blackouts, upending life for its 22 million people. Worse, the fixes require – both immediate and systemic – might bring more agony."
Sri Lanka had defaulted on foreign loans for the first time since independence in 1948. The country had only $US400 million in dollar reserves and had a critical need to pay for imports. "Hundreds of thousands across the island nation – honking, rallying, marching, singing, posting online, holding candlelight vigils, queueing up and speaking up like never before – want the ruling government, especially the Rajapaksas, to go," Mohan reported. "But they retain their iron grip on the government."
An analytical piece in India's The Statesman says that in the early 2 000s Sri Lanka adopted the Chinese growth model based on infrastructure development. Instead of delivering jobs and prosperity, it led to the collapse of the very fabric of Sri Lanka society.
Now, other states were trying to gain or regain favour with Sri Lankan authorities in an effort to dominate the region. "India is trying to reassert its traditional influence in South Asia," the article says. "…[C]hina seems to be content with the fact that Sri Lanka has successfully fallen into the strategic, diplomatic trap laid by it."
Scandal hits Thai politics and government
A serious scandal affecting high society and senior levels of politics and government is unfolding in Thailand. As Bangkok Post says in an editorial, #MeToo – the campaign to seek justice for victims of sexual assault – has come to Bangkok.
Fifteen women have laid complaints of sexual assault or rape against Prinn Panitchpakdi, now a former deputy leader of the Democrat Party, Thailand's establishment political grouping and a member of the governing coalition. The complaints allege sexual misconduct as long ago as 2007 and as recently as this month. The ages of the women range from 18 to 43 years.
Prinn has resigned, while denying all allegations, and has reported to police. He has been released on bail. Bangkok Post notes that Prinn is the son of Supachai Panitchpakdi, a former deputy prime minister and director-general of the World Trade Organisation. The Democrats are Thailand's oldest political party and have produced four prime ministers.
Party leader Jurin Laksanawisit resigned from two government committees on gender equality and women's issues. Jurin, who is Commerce Minister and a deputy Prime Minister, refused to step down as party leader. "Resigning is irresponsible because I'd be leaving problems for other to solve," he said. But the newspaper said in another editorial Jurin's response was a little too late. "The Democrat Party is having its annual general meeting this Saturday," the editorial said. "…[J]urin might be forced not only to review his past performance but to make some form of atonement."
Papers want Japan to persuade other on Ukraine
Japan has been Asia's harshest critic of Russia's invasion of Ukraine, perhaps because they have matters unresolved from World War Two. The two countries did not sign a WWII peace treaty and the Soviet Union's occupation in the final weeks of the war of four remote islands (known in Russia as the Kurils and in Japan as the Northern Territories) still presents a diplomatic roadblock.
Japan's position on the Ukraine invasion has inspired elements of the country's media to try to be moral leaders in Asia. The Japan Times, for instance, published an editorial headed "Japan must lead Asia to the side of law and order". There were many reasons for governments refusing to condemn Russia, including worries about taking sides in a conflict between the West and Russia (and China). "Japan enjoys great credibility in Asia and might be able to convince those governments to change their policies," the paper said. "Polls regularly show that Tokyo is the most trusted external partner among Asian elites."
The Times also ran a commentary by Robert Kelly, a political science professor at South Korea's Pusan National University, criticising Seoul's response to the invasion.
"The first response of [outgoing] President Moon Jae-In's Administration was fear for South Korean exports to Russia," Kelly wrote. "South Korea only came around when the US threatened a trade exemption its exporters need."
The Asahi Shimbun picked out India, which has not opposed the invasion, as its main target. It said in an editorial: "As it has maintained a democratic election system to choose the people's representatives who govern the nation, India is sometimes referred to as 'the world's largest democracy'. Many other democracies have been disappointed by New Delhi's refusal to openly criticize Moscow's war of aggression."
The Japanese Government's position on the war has popular support, the paper said in a report of a national poll it has commissioned. Eighty-eight percent of voters backed Prime Minister Fumio Kishida's statement that Russian troops were committing war crimes by killing Ukrainian civilians.
Even among people who disapproved of the government, 85 percent endorsed his war crimes remark. "Sixty percent of respondents rated highly Kishida's response to Russia's invasion," the paper said.
In Singapore, 4G means a new leader
The powers that run Singapore have chosen the country's next prime minister – the man who will follow Lee Hsien Loong as leader of the People's Action Party. He is Finance Minister Lawrence Wong, described as the party's 4G (fourth generation) leader, after Lee Kuan Yew, Goh Chok Tong and the yet-to-retire Lee Hsien Loong.
The Straits Times describes Wong, 49, as a bookworm, music lover and policy wonk. He entered politics in 2011 and has held several senior positions, including co-chairing the country's COVID-19 task force. He became Finance Minister last May.
He is also, the paper notes, a keen guitarist. Wong was not selected by a ballot of party members: they do democracy differently in Singapore.
Instead, Lee Hsien Loong appointed Khaw Boon Wan, a former PAP chairman, to sound out ministers on who they thought the next leader should be. He interviewed the ministers over three weeks and 15 of the 19 backed Wong. (Wong could not vote for himself).
When Wong will take over remains unclear, as Lee is not rushing to give him the keys to the prime minister's office. Lee turned 70 in February and had said he would step down at that age but he delayed retirement because of the pandemic. He now says he will hand over power when Wong is ready – although perhaps not before the 2025 elections.
But Wong would be the next leader. "Our plan is for Lawrence to be the next PM if the PAP wins the next GE," Lee said. "That has been settled."
Too many grey-hairs, too few babies
It's well-known that Japan is an ageing nation. Just how much so has been underlined by the latest population statistics, issued earlier this month. The Asahi Shimbun reported both the rate of population decline and the total number of decrease were the biggest since 1950.
Japan's population at October 1 last year was 125.502 million. The actual fall over the previous year was 644,000. The rate of decline was 0.51 percent.
"The figures amply demonstrated that the greying of society, coupled with a falling birthrate, continue to plague the nation," the paper said.