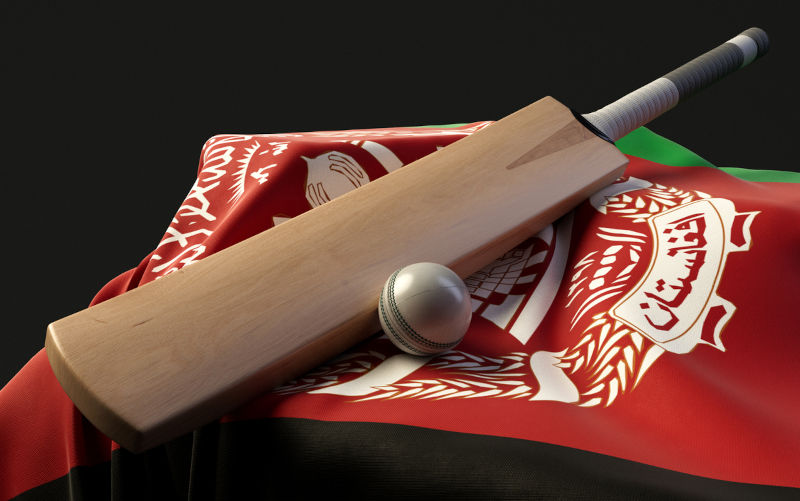 Much has been written about the International Cricket Council's World Cup competition being played in India, but relatively few of the words have been about the incredible achievements of the Afghanistan team. Against a backdrop of poverty, war, political turbulence and natural disasters, the team performed magnificently.
Afghanistan is surely one of the world's most unfortunate nations. Unendingly beset by foreign invaders and occupiers, civil wars and natural disasters including earthquakes, floods and droughts, it is deeply poor. The country sits low in the bottom decile of the world's roughly 200 countries in terms of per capita income (less than $US400), and very low on the United Nations Human Development Index. Last month's earthquakes killed at least 1400 people and destroyed thousands of dwellings.
On top of all that, Afghanistan's people endure the Taliban, a most repressive regimes especially in its treatment of girls and women. And now the government of Pakistan is expelling Afghans in tens of thousands from refugee camps, forcing them home to live under Taliban rule.
Afghanistan's people have few reasons to celebrate anything. But there has been one small source of joy of late, albeit only from the relatively trivial world of sport: the Afghan men's team has competed with great merit in the World Cup. The team won four of its nine matches, coming close to reaching the semi-finals. Its captain noted that the successes had touched the earthquake-devastated people of Afghanistan.
In its mid-1990s incarnation, the Taliban banned all sport, including the two most popular sports in the country cricket and football. Later, men were allowed to play both, but women can play neither nor any others. Since 2021 the women's national cricket team has been banned and most of its members have fled, scattered between Pakistan, Canada, Australia and other nations.
The men's team, unable to host matches because of the security situation and sub-standard playing conditions in Afghanistan, is headquartered virtually in exile in the nothern Indian city of Dehradun. Its 'home' games against other national teams have been played in India, Sharjah and Sri Lanka.
How in the prevailing circumstances domestic cricket for boys and men can function effectively so as to feed the men's national team with rising talent is almost impossible to comprehend. Yet male competitions are played. Women's cricket, though, is dead.
Britain did not colonise Afghanistan during the nineteenth century: its interest was in maintaining a buffer between Russia and the Raj, not exploiting local resources. Cricket was played there by British soldiers, but there was virtually no British settlement and the game failed to take root among the local population. Only during the 1990s did Afghans, living as refugees in north-west Pakistan, form an affection for the game. As it turned out, they also had an aptitude for it.
In the World Cup, Afghanistan's talented, committed, never-give-up players performed with distinction. They beat England, Pakistan, Sri Lanka and the Netherlands in the round-robin phase before losing to Australia in a match decided almost solely by Glenn Maxwell's amazing 128-ball double century. Well into Australia's innings, the result looked a foregone conclusion, Afghanistan virtually guaranteed of the win. But Maxwell transformed the contest despite batting through debilitating, painful back spasms and muscle cramps in his legs. Had he not twice been dropped early, Afghanistan would surely have entered the last of its round-robin matches with a genuine chance of making the semi-finals.
None of this success should have been entirely unexpected. In the few test matches Afghanistan has been able to play since being admitted as a full member of the International Cricket Council in 2017, three have been won and four lost. Ireland, entering the test scene at the same time, has meanwhile lost all seven games it has contested.
Afghanistan became an ICC 'affiliate' member' only in 2001, joining the ICC's fifth and lowest tier of member countries. The national team fought its way up the tiers, beating all rivals and eventually making a compelling case for admission to test cricket. Along the way it qualified for a Twenty/20 World Cup in 2010 and two one-day World Cup competitions (in 2015 and 2019) as well.
No others of cricket's dozens of 'minor' nations have performed remotely as well as Afghanistan over the past two decades.
The significance of this evolution is hard to underestimate, especially given the domestic political and economic backdrop against which Afghanistan cricket is pitted for its survival. The women remain in limbo, unable to participate in the spectacular development of women's cricket elsewhere, but the men have emphatically made their mark. Theirs is a story worth recognising and celebrating.