Asia, Media
In the Asian media: what our media ignored; caution on China, a problem for ASEAN, and grief tourism
Jan 15, 2022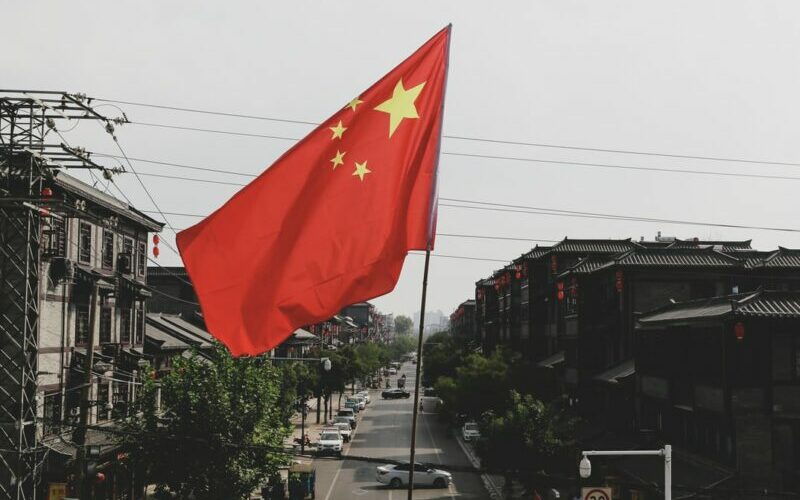 Around Asia, the newspapers are covering how to deal with China, ASEAN's Myanmar problem, and a surprising side effect of the pandemic in Singapore.
Cautious line on matters military
It has been a while since Australian news media have advocated a tread-softly line on China but that is not the case in Japan.
The Asahi Shimbun in the past fortnight has published two editorials advising caution on military matters.
The first, on January 4, is headed "Rapid growth in defense spending a hard sell to the public". It notes that the government's draft budget for 2022 would lead to the eighth consecutive year of record defence spending.
The spending drive, it says, is aimed at impressing audiences at home and overseas.
The second is more explicit about China. "Military reliance will hamper efforts to coexist with China," it says.
The paper is concerned that a statement issued after top-level talks between Japanese and US officials contained veiled references to military conflict in the Taiwan Strait.
"We should keep in mind that we need persistent efforts for dialogue," the editorial says. "We may need enough defenses to discourage China from taking actions that threaten … regional peace and stability. But if we depend excessively on a military approach, it cannot be ruled out that tensions will heighten … and could even trigger a contingency."
The newspaper published a news agency report, datelined Sydney, on the new defence agreement between Japan and Australia that foresees greater co-operation between the two countries' military forces.
The story said the Reciprocal Access Agreement stood as a rebuke to China's growing assertiveness in the region. But the paper offered no commentary of its own.
Beijing and Taipei as one on island claims 
The islands, atolls, rocks and reefs of the South China Sea are subject to competing claims by China, the Philippines, Malaysia, Brunei and Vietnam. To complicate the way people might think about the rights and wrongs of the disputes, there is one other claimant: Taiwan.
An opinion piece in Hong Kong's South China Morning Post says Beijing and Taipei are united in their South China Sea claims.
The article, written by Chinese businessman and author Weijian Shan, says the United States had not disputed Beijing's claims as "unlawful" until as recently as 2020, when former secretary of state Mike Pompeo said they were illegal.
The starting point for Shan's article is an official-looking atlas given to him by an unnamed former US ambassador to China. It shows China's so-called nine-dash line extending into the South China Sea.
Shan quotes from a 2016 government position paper:
"After the end of World War II, [our] government, with the support of other Allied nations, stationed forces on the South China Sea Islands in 1946. Its exercise of jurisdiction through continued administration, management, and development of the islands strengthened its sovereign claim under international law."
The paper was issued by Taiwan and post-war government it mentioned was Chiang Kai-shek's Nationalist regime in China.
In 2016 an international tribunal in The Hague ruled  in favour of the Philippines in a case challenging Chinese assertions. It said there was no evidence China had historically exercised control over the waters or their resources.
China rejected the ruling.
(Coincidentally, on Thursday the US State Department issued a detailed research paper making out a case for rejecting China's claims).
Myanmar: engagement or exclusion
The most troublesome issue for the 10-member ASEAN grouping is how to deal with the military dictatorship in Myanmar, how to wind back the violence and repression. The group in April last year issued a five-point peace plan, dubbed the ASEAN consensus, essentially calling on the rogue state to end the violence against its citizens, release all political prisoners and arrange for talks involving the opposition. Since then, nothing.
Cambodian Prime Minister Hun Sen, this year's ASEAN chair, visited Myanmar military boss Min Aung Hlaing on January 7 and 8. The trip sparked a divided reaction among the region's news media.
Singapore's The Straits Times ran a generally supportive editorial. Myanmar's generals might view the trip as something of a coup, it said. "But neutrals may see the visit and his attempt to untangle complicated issues with an intransigent junta as a positive step in engagement."
The paper ran a mildly disapproving piece from think-tank commentator Sharon Seah. "[The] visit to Myanmar over the weekend was greeted with polite optimism at best but largely with cynicism and skepticism," she said.
But the paper also published an endorsement of the trip by former diplomat Bilahari Kausikan. "There is no alternative to working with the power in place in Myanmar," he said.
Hun Sen had gained two small-beer concessions from the military, Kausikan said.
"But the only gestures the [generals] had hitherto been willing to make to everyone else involved the middle finger. Mr Hun Sen has achieved more than anyone else."
The Jakarta Post, however, was not so understanding. It ran an editorial recalling that Indonesian President Joko "Jokowi" Widodo insists that unless the junta follows through on its promise to implement the ASEAN consensus, Myanmar cannot attend any ASEAN meeting.
It said: "President Jokowi knows where to stand on the issue of Myanmar. He should consistently demand that Gen. Hlaing walk the talk in the five-point consensus and give the Myanmar general no more chances to tarnish the credibility of ASEAN."
Murky tunnel to nowhere
Bangkok Post columnist Thitinan Pongsudhirak has gazed into Thailand's New Year crystal ball and the outlook is heavily clouded.
Thitinan, a political science professor at Chulalongkorn University and Thailand's best English-language commentator, says a sense of prolonged malaise and discontent pervades Thai society.
He says: "Politics will likely prove murky with an economy persistently in the doldrums, underpinned by continuing societal and broad-based unhappiness."
Prime Minister Prayut Chan-o-cha, who took power in a 2014 coup, is now approaching eight years in office – remarkable longevity, Thitinan says, given his government's lacklustre performance and his personal unpopularity. "Prayut looks politically spent," he says, "but yet he seems intent to stay on indefinitely."
Thitinan says the youth-led protest movement has become fragmented and has fizzled under the pressure of systematic legal suppression.
The economy faces structural growth constraints and its old growth is running up against brick walls.
"This is Thailand's murky tunnel to nowhere," he says.
Pandemic grief tourism
The impact of COVID-19 will make economic inequality even worse, a commentary in the Korea Times suggests.
David A. Tizzard, an academic and musician who has lived in South Korea for almost 20 years, says the pandemic has been insanely profitable for tech companies, vaccine producers, food delivery operations, streaming companies and the like that are providing in-demand services. But this is not the case for owners of cafes, nightclubs, concert venues and wine bars.
Economic inequality and the wealth gap were problems in Korea before the pandemic, with data suggesting Korea had the second-most-unequal society in the OECD. "What will the data say once the dust has settled on this pandemic?" Tizzard asks. "I think we might be bearing witness to a huge transfer of wealth."
Tizzard admits he has been lucky to be living in South Korea. He is one of the laptop class, able to work from home and save money on fares, lunches and clothing.
But he wonders about his new awareness of other people's problems. "Maybe I'm writing about other people's plights without really experiencing it or understanding it," he says. "Maybe this class consciousness from me is grief tourism."
Ill-wind department
The Straits Times tells us the pandemic has led to an increase in sexual activity. A study of married couples found they made love more often during a 2020 lockdown.
Dr Tan Poh Lin, from the National University of Singapore, is studying the sexual behaviour of more than 400 married women. She has found couples, on average, had sex 0.78 times a week in 2020, up from 0.68 times in 2018. Tan says the increase is statistically significant.