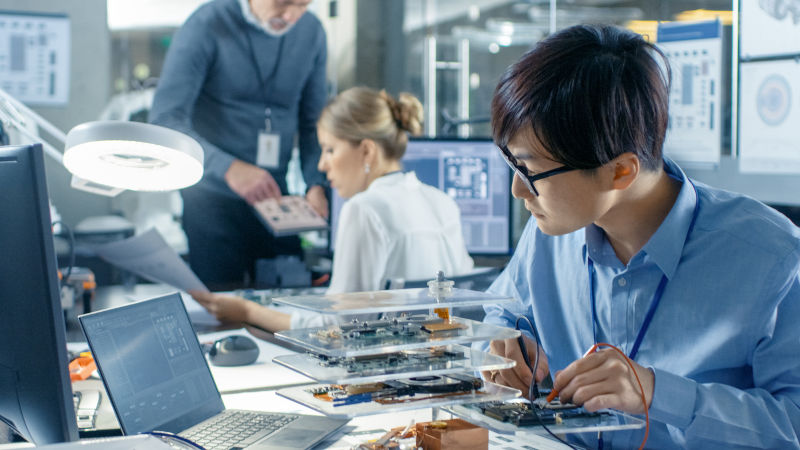 Industrial transformation has accelerated China's rise as a global power. In the New Era, which was officially recognised in the Chinese national constitution in 2017, the narrative of national rejuvenation is writ large: it underpins the Community of Shared Future, the Belt and Road Initiative (BRI), and China's various soft power campaigns.
Cultural and media industries have contributed to China's global image, as well as providing appropriate content for domestic audiences. The workforce that is responsible for China's image building has largely come from humanities institutions; for instance, the Communication University of China, Renmin University and Fudan University. In Mao Zedong's time journalists, along with writers and artists, were regaled as engineers of the soul. These days online influencers (wanghong) are doing much of the soul engineering.
Recently a lively debate erupted online between Zhang Xuefeng and Zhang Xiaoqiang. The first Zhang, a prominent wanghong who dispenses advice on the annual university entrance exams (gaokao), counselled a parent to discourage their son from undertaking a journalism degree. This would lead to future job insecurity, he said. The second Zhang, a journalism professor, refuted this view, arguing that journalistic skills are transferable and needed in many professional domains: for instance, "government organisations, state-owned enterprises, new media companies, or even gaming start-ups."
The humanities in China, as they are in many parts of the world, are under threat, that is, according to some within the university sector. Others imagine a bright new future. The Chinese Ministry of Education (MOE) has embraced new technology. In 2018, a major reform called the New Humanities Education, called on universities to look to the future. Wu Yan, the director of the Higher Education Department in the MOE said: "The essence of New Humanities education is innovation. The point here does not lie in the newness between the modern and the traditional, nor the newness between the new and old, but in the newness of being innovative." In the previous year, the MOE had revamped the STEM sector with a reform labelled New Engineering Education, which called for breakthroughs in new technology areas. Unsurprisingly, in the New Era, many reforms are branded new.
But what is new is also old. The Two Cultures clash between science and the literary establishment, which was precipitated by C. P. Snow in the UK in 1958 has come centre stage in China. Science and technology workers and humanities intellectuals are required to work in harmony but it's not all smooth sailing. Graduates of journalism courses once featured in the upper ranks of party faithful, but the reality is that their numbers are declining. Despite increasing attention given to ideological correctness, emerging industry technocrats have gained influence. STEM disciplines generate pragmatic problem solvers who are apolitical, and with "the path to modernisation" now a grand theme of the New Era, such graduates are in high demand.
Students have taken up science and technology degrees overseas. A 2013 report in The People's Daily lamented the fact that China had lost more talent than any other nation, and that 87% of the lost talent pool were science and technology students. Graduates of humanities degrees, meanwhile, are struggling to find a well-paid career. In Guangdong province the number of humanities enrolments in universities declined from 41% to 30% between 2012 and 2022.
Critical learning and the Chinese dream
Western universities have welcomed Chinese enrolments in the humanities since Chinese students began to go abroad in large numbers. Western universities have provided Chinese students with critical learning skills in fields such as cultural management, cultural and media studies, and law. Coming into contact with a more critical humanities pedagogy can be challenging. Data shows that most Chinese university entrants in Australia choose management and IT related courses, while engineering ranks highly. Upon graduating they are welcomed into technical occupations and have a good chance of attaining permanent resident status.
Western experts have also provided advice to modernize China's cultural industries. Furthermore, relationships have been established between western humanities faculties and their Chinese counterparts. However, China's cultural industries are facing challenges, including a tightening of censorship, restrictive regulations on private media and tech sectors, increased uptake of AI in traditional media sectors, and the challenge of transferring skillsets between STEM and humanities. These changes were compounded by the COVID-19 pandemic and subsequent lockdowns, which increased the uptake and application of online technologies in the cultural industries.
The ease of publishing online has seen a hollowing out effect on the creative professions, and the future is not as positive as the slogans emanating from the Party machine paint it. A newly published book by Jian Lin, describes the phenomenon of precarity in the arts and cultural sectors in China. The description Digital China is now widely used in the official press. Enabling policies such as Internet + and the Mass Entrepreneurship and Innovation program, both introduced in 2015, are stimulating the innovative power of grassroots individuals. This grassroots power includes wanghong "influencers", live streaming shows, and a new creative ecology that bypasses the legacy media industries. The technology war is causing collateral damage, and the traditional arts are in the firing line. In 2015, Tencent launched an AI-based journalism robot called Dreamwriter, which was designed to produce factual information in finance, real estate sports and the motor vehicle industry, Dreamwriter had generated over 5000 stories by 2019.
But the benefits, and perils, of technology extend beyond the domestic sphere. Reports from the US claim that the Chinese Communist Party employs bots, trolls and social media to spread misinformation globally in different languages. The fact that digital media have been weaponised is unsurprising. The term "discourse power" (huayuquan) has a positive connotation within the echelons of power in China; in the west it is invariably viewed negatively and is treated with suspicion, especially by conservative media outlets. However, discourse power is just a new name for the old work of selling China's image to the world.
The future is not what it used to be
AI-based solutions are readymade for propaganda work. The Governance of China by Xi Jinping, and its subsequent volumes, is a compilation of speeches, many of which espouse the benefits of technology. My Amazon.com site alerts me to a puff piece by Mark Zuckerberg who enthuses: "I've bought copies of this book for my colleagues as well. I want them to understand socialism with Chinese characteristics."
XI has begun to publish memoirs of his youth. With other publications to follow, a ChatGPT clone, such as China's Ernie Bot, will save time and money. It's just a matter of feeding it keywords: common prosperity, century of humiliation, Chinese Dream, and so on. The efficiency of large language models (LLM) and their hunger for information will have scanned the net for every literary metaphor, idiom (chengyu) and every example of western humiliation to add colour.
Zuckerberg is perhaps still working on his Chinese language skills, that is, when he is not lamenting how TikTok became the dominant international platform for sharing creative ideas. He would be mindful of the comments by the late Steve Jobs: "it's technology married with liberal arts, married with the humanities, that yields us the result that makes our heart sing."
This article is part of P&I's extended series China: Perspectives beyond the mainstream media guest edited by Jocelyn Chey. The full series is available to view here: