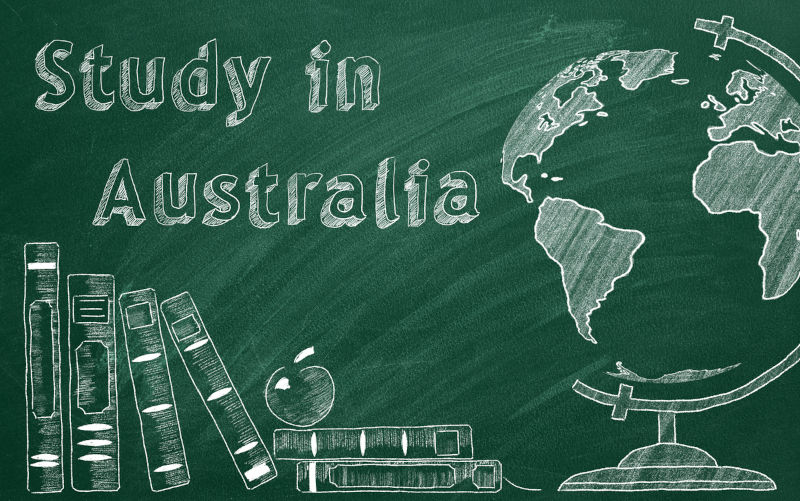 There are twice as many international students from Singapore than there are from Indonesia studying in Australian universities, although Singapore has a population of 6 million and Indonesia has a population of 277 million. In 2019 (before Covid) more students in Australian universities came from Nepal than from any SE Asian country.
There are many examples of variation between countries in their access to the high quality of Australian higher education, which is clearly globally inequitable. Policy about international students will need to be exceptionally flexible to respond to such variability in sender countries. There are also large differences between Australian universities in numbers of international students, and hence the income they bring.
Australia has developed a thriving enterprise providing tertiary education to students from neighbouring countries. This is a highly profitable business. Fees received from international students increased from nearly four billion dollars in 2010 to nearly ten billion in 2019 (more than a quarter of total university revenue) partially replacing government support to the higher education sector.
Fees are used to cross-subsidise both teaching and research in our universities. While numbers of international students declined due to Covid, they have rebounded strongly in mid-2023 according to visa data. With more than a quarter of its total tertiary student numbers now drawn from other countries, Australia has the largest proportion of international students of any country other than Luxembourg. Around one half of all master's students in Australia are international.
Fees from overseas students are said to represent Australia's fourth largest export industry although there are doubts about the true economic benefit to Australia: Cameron Murray, an economist, claims that Australia's $40 billion of education exports is a statistical trick. Nevertheless, we might well ask whether the international student industry benefits 'us' or 'them' more?
A recent article in Pearls and Irritations by Garry Carnegie, a leading academic from Victoria with expertise in governance and accountability, identifies the high risks and lack of transparency associated with reliance of the university sector on international student fees. Similarly Bob Birrell, a sociologist who is President of the Australian Population Research Institute, is concerned about quality implications. The title of his recent report says a lot: Skills Crisis, University Culpability and The Overseas Student Industry.
There are concerns about meeting the housing and other infrastructure needs of international students while they are here and if they become immigrants, and in addition, there is a high carbon footprint from international students who travel and live in Australia during their studies. Some students are encouraged to stay in Australia after graduation, but there is no clear link to the skills mix required if we are to keep graduates here in Australia after graduation. While accepting that the decision to stay or return home is for individual students to make, the loss of scarce manpower in their country of origin should surely raise concern. Countries who send their students to Australia stand to lose highly trained and scarce workforce and presumably the sending countries factor in waste.
The recent report Invested: Australia's Southeast Asia Economic Strategy to 2040 includes a welcome section on education and skills. It does not, however, discuss inequalities in access. The Australian Strategy for International Education 2021-2030 focuses on the economic benefits to Australia from bringing international students to Australia, but global or regional needs that might be partially or wholly met through education in Australia receive scant attention.
The Universities Accord discussion paper offers the following commentary:
International education helps to deepen Australia's engagement and influence with strategic partners such as the Pacific and Southeast Asia, particularly with priorities like climate change and sustainable development, and contributes to jobs, skills, investment, and industry development in Australia, too. The Interim Report, while making several recommendations about international students, does not address the outstanding ethical challenge of international equity which would lead to an assessment of needs in less economically developed countries that Australian education might help mitigate. Nor does it consider the way in which a strategy could be crafted to link the education sector to other national or international priorities.
Suggestions for a better strategy
First, we should develop a much clearer understanding of the needs for higher education in the countries from which students are drawn. These needs will reflect many factors, beginning with population size. Australia's 'soft power' priorities are influential and should be taken into account. For example, does our education fit with Australian foreign policy when we take relatively more international students from Singapore than Indonesia?
While our focus now is on our SE Asian and Pacific neighbours, Africa, the continent with the lowest access to higher education globally, is poorly represented among international students in Australian universities. Are we happy about that? Population trends which suggest massive future growth among the youth of Africa should be considered.
Second, we need a clear strategy on how many students can Australian universities cope with and yet maintain quality, coupled with an evidence based understanding of what is the likely impact of these numbers on housing, immigration and the carbon footprint?
Third, let's assume that universities, or governments, are not prepared to forego the income earned currently from international students. Let us further assume that we would be willing to fill gaps in the educational profile of the countries from which we accept students, and that the analysis above identifies gaps in our current offerings. How would we fill these gaps?
We propose a scheme of 'EduOffsets', the educational equivalent of carbon offsets. As an initial guiding principle, universities would offer one place on an online course to 'offset' the income they gain from each international student on campus. This could be funded by the international student fee levy proposed by the Universities Accord Interim Report.
Rather than bringing more students into Australia under this scheme, we have alternatives – they each involve online learning.
Network for global online learning. Australian universities would together create and support a network for global online learning offered at low cost. The network would include universities in the Global South and so would contribute to their institutional capacity-building. This could start with the use of existing online courses but the co-development and accreditation of courses, as well as the development of research partnerships, would follow.
Equitable partnerships model. Here individual Australian universities would partner with international universities as in the School of Oriental and African Studies (SOAS) model termed equitable global partnerships, where education is offered in partnership with selected global partners at cost rather than the current high international student fee level. This would also enable the co-development, co-teaching and co-accreditation of academic programmes and lead to research collaborations.
Global online programme(s) led from outside the traditional higher education sector. Here, commercial or third sector providers would create and offer the programmes, with validation and certification of awards by the Australian universities. Features of each of the options above could also be included. Successful examples of this approach include Learna, a UK educational company and Peoples-uni, a volunteer-led fully online educational charity in UK, both of which offered fully online validated master's courses globally.
In conclusion
Despite the dependence by universities on international student fees, there is no clear strategy underpinning numbers nor from where these students should come to help address either Australia's international policy or global needs for access to higher education. We have proposed ways in which the sector might make a start on an equitable and responsible strategy for international university students. These ideas will require data and should be the subject of experiment and evaluation to increase transparency of an unregulated yet important part of Australia's higher education landscape.