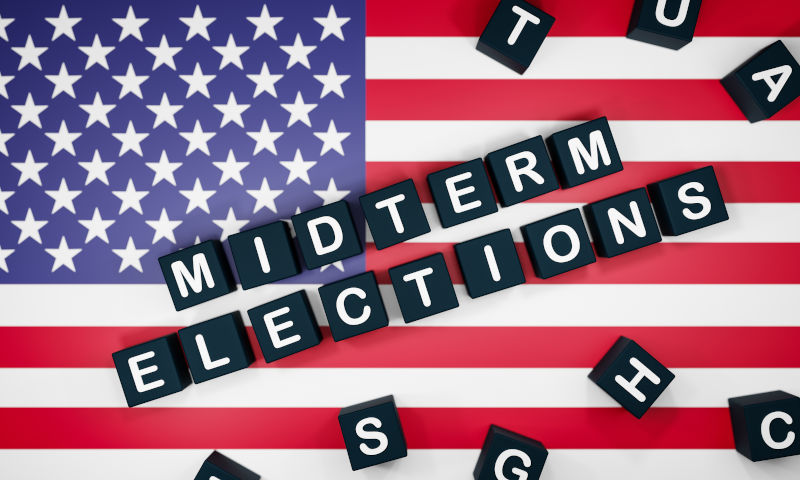 No 'red wave', but some Democrats mused that they lost the election. Actually, they were serious. Had the Republicans attained their red wave, Democrat's would not have had to worry about Joe Biden running again and the likelihood he will lose the next presidential election.
On November 8, U.S. voters went to the polls to select members of its two-house legislature — the House of Representatives and the Senate. This was an every four years event.
According to the majority of pollsters, the Republicans would win the election hands down. The electorate was disappointed with the Democratic Party's agenda for the past two years and with Joe Biden, its president. Also, the out of office party usually wins in the House in mid-term elections.
The polls were in unison such that the media predicted a big Republican win or what they said would be a "red wave."
But that didn't happen. The Republicans won the House; but their win was small. They did not capture the Senate. Thus, the red wave failed.
In consequence, Democrats and pundits alike proclaimed it a victory for Democrats. President Biden even declared he did not plan to change any of his unpopular policies and would keep his pre-election agenda.
But there is a different way of assessing the election results…
The Democratic Party is larger than the Republican Party in membership and its coffers are larger. Going into Election Day it was spending nearly double the other party in House contests. Further, top businesses spent generously on Democratic candidates.
The U.S. media is liberal and supported Democrats by a large margin. Polls indicate that most journalists and media organisations favour Democrats by 85 to 90%. (Because of this many Americans say the media is biased and unprofessional and for that despise journalists.)
Finally, the U.S. intelligence community (the CIA, NSA and FBI) and the Department of Justice openly favoured Democrats and helped them, notwithstanding the fact they are supposed to be non-partisan to protect America's democracy.
Hence, the pollsters, who considered only, or mostly, voter opinion, were wrong. No red wave.
Yet, the Republicans did win the most important race at bar. They won a majority in the House of Representatives and ousted their nemesis, Nancy Pelosi. Now they will wield considerable control over financial legislation. (They ran on a plank of controlling out-of-control spending and roping in inflation—a big issue among voters.)
Also, Republicans with the House in their pockets will have investigative and subpoena power. They need this if they are to do anything about the Biden family and Democrats corruption that they contend is a blight on the country.
Then, Republicans can claim an election victory insofar as they won three million more votes than Democrats. This did not translate into winning candidates owing to gerrymandering, the fact more Republicans were up for election and had more new candidates in the race, and the reality that Democratic leaders spent their funds more effectively. Some Republicans ran out of money at a critical time in the campaign.
Moreover, Republicans finished the election strongly in control of two big states that were considered swing states: Florida and Ohio. Not only that but Florida Governor Ron DeSantis won reelection handily with a multitude of accolades and with pundits speculating he is a top candidate for president in 2024.
Still another item to consider is the fact a number of Republicans lost by a very slim margin. This was the case in New York, where more than by 2 to 1 voters favour Democrats in registration. Lee Zeldin running for governor almost beat his rival incumbent Kathy Hochul. A big factor was Asian voters, unhappy with racial bias in college admissions and crime, for which they blamed Democrats; they voted Republican.
After the election, some Democrats mused that they lost the election. Actually, they were serious. Had the Republicans attained their red wave, Democrat planners reckoned they would not have to worry about Joe Biden running again and the likelihood he would lose given his physical and mental issues and his unfavourable survey ratings (Democratic candidates avoided him like he had the plague during the just finished campaign).
Last but not least Democratic strategists are faced with the FTX (an investment company located in Bahamas to avoid U.S. regulators) scandal. FTX has lost billions of dollars of investor money with a hunk of it going to politicians, 92 percent to Democratic ones. FTX is now facing bankruptcy while their clients, many celebrities, lose fortunes. Democrats, with FTX being their second largest source of money in this campaign, face having to give it back, or not.
In conclusion, it seems there has been widespread misinterpreting of the election in question.