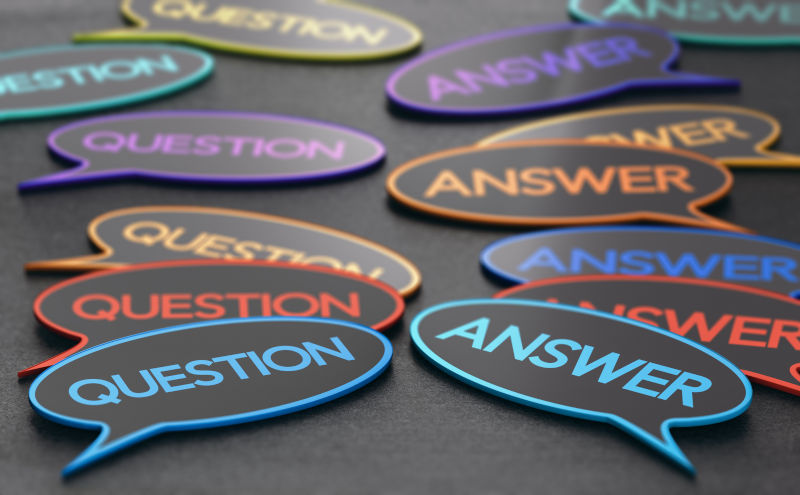 I have a terrible foreboding about public service reform under the Albanese government and am beginning to wonder whether it should set itself a simpler task and leave serious improvement to some future government more up to the job. My pick for the simpler tasks would be abolishing 1300 phone lines for Centrelink, all "customer" or "client service agencies", the restoration of a printed Commonwealth Gazette whereby the contact number of all SES officers were published to journalists, fellow public servants, and, most particularly to "clients" and customers". Why should junior Centrelink staff have to bear the brunt of popular fury at waiting five hours for the phone to answer?
My disappointment comes from the address of Senator Katie Gallagher, Minister for Finance, Women and the Public Service to the Institute of Public Administration on Thursday, in which she outlined a few preliminary ideas about reorganisation of the public service. The government does not seem to have much of a grip on the problem yet. She, and no doubt Dr Glyn Davis, head of the Prime Minister's department, now apparently seem to think that a bit of tinkering here, including a few headline items such as much reducing the number of external consultancies and restoring some policy and evaluation capacity in the public sector will fix everything.
I'm disappointed in Davis too, because he has been the hope of the side for the aim of restoring a public service guided by and motivated by the public interest. Heaven knows there's hardly another departmental secretary up to the job – something which worries me when I read of secretarial boards talking of leadership, vision and values. Davis has been involved in serious public service reform projects, in actual administration and in academia, for 40 years, and knows most of the drivers of serious change and improved performance. But he was a member of the Thoday review of about four years ago, ands seems attached to its vague and often next to meaningless dot points. The best thing going for it is that the report was summarily rejected by the Morrison government, including Morrison personally, pretty much before it was received. Thoday was a mate of Malcolm Turnbull, and the idea of a review came from both Turnbull himself and his PM&C Secretary, Martin Parkinson. But its very terms of reference slanted it in a particular direction, and the report ignored many fundamental problems, not least of performance. Its ultimate recommendations contained umpteen managerial cliches, as vague ideas in dot-point form.
To be fair it did want to restore traditional notions of an agile flexible independent career service, able to attract some of the best and most idealistic Australians, if more adapted to modern day needs of the public sector than those of 60 years ago. It wanted to restore memory, experience, expertise and the capacity to propose and plan policy, to supervise the implementation of policies, and the evaluation and review of policies and programs in action. It wanted a service able to manage contracts, and able to look after the public interest. It took as read the coalition public administration environment, in which more work was being subcontracted out to the private sector. But it recognised the central role of independent public service advice and experience, understood that it was in decline, and wanted it returned.
But the Thoday report seemed to fail to address two problems, each of which became more acute under the abuses, excesses and lawlessness of the Morrison period. Gallagher does not address them either. The first is as described by the Irishman asked by a stranger the way to Dublin, who responds, "If I was going to Dublin, I wouldn't start from here."
Gallagher is vague enough about her destination, and seems uncertain about where she presently is
She does not seem to have a plan for getting from here to there and is all too dependent on a self-serving APS elite having a map and finding the way. They don't.
The big problem is the system of government Labor has inherited. Some regularity may have returned immediately, because older hands knew what to do. But it was a debilitated public service which had learnt bad habits, and which had watched, in some cases helplessly as uncontroversial concepts of governing in the public interest fell apart.
The machinery of government was deliberately run down to make it less effective. Ministers failed to obey fundamental legislation, such as the financial management Act, setting basic rules of transparency, fair, transparent and accountable dealings in government transactions. They made a farce of merit. Ministers gave jobs to mates, cronies and party donors, and awarded significant government contracts in much the same way. In many cases, as with coronavirus salary subsidies, they consciously gave out money without establishing any processes for recovering the money if it was not spent, or if the receiver proved to be ineligible.
The Morrison government laundered some of its more partisan actions through the advice of consultancies, relying on the well-known principle that the power of the purse means one can get consultants to say or recommend anything. Programs or grant systems intended to operate to serve those in the greatest need were used for partisan purposes, to shore up support in government electorates, or to subsidise causes close to the government's heart, not least the hydrocarbon and coal industries. At the same time, the government was actively persecuting some of Australia's poorest citizens in the welfare system, via a scheme it knew early on to be unlawful. Relevant ministers used stratagems, including refusing to appeal cases if there was a risk of a precedent that could not be ignored, to avoid facing the plain illegality involved. Until last week, when the government formally dropped its claim to all outstanding Robo-debt, the department was trying to bluff payments from people who did not owe the government money. The cruel and heartless manner by which the policies were conceived, the punitive system of breaching beneficiaries, and the determination to ensure that not a person got a penny more than they were owed, stood in stark contrast to the Morrison government's profligacy when handing out money to its mates. Some of the more egregious misbehaviour was concealed behind compulsive secrecy, including failure to implement either the letter or the spirit of the FOI Act.
A good deal of what occurred was questionable by any standard, because resources were being diverted away from people and programs in need towards causes that were unworthy. Some was plainly improper, as being against the spirit and the stated intention of the law and appropriations. Were ministers and minders to be subject to the codes of conduct, public sector values, or values statements – as they soon are to be – these would have been in breach in ways that would have, or should have, exposed them to sanctions. Some of the actions were almost certainly illegal and corrupt, one of the reasons why there is such strong public support for anti-corruption and integrity legislation.
Now it is true enough that most of the maladministration and misgovernment occurred in ministerial offices. But a good deal of it could never have occurred had the public service been doing its job. It seems to have been the Prime Minister's department that facilitated Morrison's improper appointments of himself to other ministries. The department of Finance knowingly turned a blind eye to breaches of financial management legislation. Many departments, led by PM&C, the AFP and Home Affairs, did not need much of a hint to realise that they could effectively ignore FOI timetables and invent the most preposterous claims for exemptions. There were conspicuous examples, not least from the health sector, of public servants tailoring advice to their view of what the minister would accept, rather than the best outcomes.
It often seemed that some of the most egregious departures from convention came from central agencies.
Phil Gaetjens, Morrison's PM&C secretary, was not the only public servant playing funny buggers with inquiries used by politicians to buy time and diffuse the heat. So were officers of Finance in commissioning supposedly external and independent inquiries from consultants, and in secretively and unaccountably settling litigation embarrassing to the government. Treasury seems to have failed to advise prudent safeguards for handouts to business. Others were pooh-poohing well-accepted standards of post-separation employment and accusing those who were shocked and disgusted of being naïve. No one was loudly proclaiming values, hardly anyone practising them, and no one was chiding bad examples.
A nightmare of questionable, improper and sometimes apparently corrupt activity
There were repeated episodes of massive overpayments for land purchases, strange and unaccountable contracts – and subsequent overruns – for goods and services in our concentration camp system. There were significant massive losses and contract failures with computer purchases. On many occasions, the whistle was blown by independent officials such as the Auditor-General. But it seemed, no manager, or senior manager, was ever held to account. A prime ministerial lack of regard for audit advice seemed to authorise contempt from the agency being criticised.
When a minister is determined on a policy or course of action with which a public servant profoundly disagrees, there is an ultimate duty to obey. But that applies to situations in which a minister is foolish or headstrong, not when illegality, or action against public service values is involved. In any event it seems amazing that very few public servants made any form of public protest or took their disagreement to the point of resignation. Signal leadership – the capacity to say "No Minister" — has been conspicuously absent from the senior public service for some time. But there has been no shortage of incidents in which senior public servants have gone well past the public service conventions in attaching themselves to government policy.
It must be noted, at a time when everyone is criticising the lack of policy capacity, that many in the APS leadership have no policy expertise associated with their portfolio responsibilities, are not associated with any particular policy or program development, and are mostly known, to the extent that they have a profile at all, as "managers".
One can take it that Katie Gallagher, very experienced in practical government, and watching the Morrison government from a particularly good position, is aware of these problems. So, one can be sure is Dr Davis. But each seems to have decided, strategically or tactically, to go softly softly, particularly on the public service leadership.
Gallagher's speech was full of praise for public service responsiveness and ingenuity during the pandemic. I am sure that loyal public servants strained every nerve. But can we honestly say that "during the pandemic there was recognition of the importance of the public sector, of independent advice, and of the need for fast and effective government decisions and action. And we saw it… As the economy, borders and the health system were completely re-ordered – you truly rose to that extraordinary task."
Even criticism of the nightmare is muted.
"But more could have been done over the past decade to value the work done by the APS and to build the public sector needed for the future. Too many resources flowed away from the APS and towards contractors, consultants and labour-hire firms, decimating functions that should sit at the heart of a strong public service – like critical and creative thinking.
"In some departments the public service became more like an administrative service to ministers, with core work like policy development being shipped out to consultants. There was the public downplaying of policy development … The devaluing or disposal of years of experience."
The nightmare was all these things and much much more. A return to the trust and respect that the bureaucracy needs involves much more than slogans. Proper restoration of the service into what she described as the four priority areas requires a long hard look back at the public service failures of the past decade, particularly the last three years.
On priority one – an APS that embodies integrity in everything it does – it is not merely a matter of anti-corruption bodies, but of active and well-resourced watchdogs, as well as leaders who act, as well as talk, in the language.
If the Government were serious about its second aim – of an APS that puts people and business at the centre of policy and services – it would be taking serious action on its telephone queue model of service delivery for pensioners and welfare beneficiaries. It would re-organise to help those in need rather than to spy on them, set them mindless tasks, breach them, and treat them with deep suspicion. It would place far more priority on quick and informal resolution of issues on matters such as visas, immigration status, veteran and student entitlement, health, childcare and aged care subsidies, rights and refunds. It would also be far more active in ensuring that technology was at least as much in the service of "clients" as in agencies. For all the awards agencies give each other, most public service websites are of poor quality, and computer access – from PM&C down – is difficult for outsiders to negotiate. Whiz kids are not experts on how ordinary consumers negotiate technology.
Agencies need their own policy expertise and experience as well as access to a central bureaucratic consultancy. Otherwise, PM&C will be running everything and not with imagination
Gallagher wants the APS to be a model employer. That is not a mere industrial matter. It involves setting standards of safe and supportive workplaces or managing career development and continuous training. It involves fresh scope for lateral recruitment, mobility between agencies and security and protection for those putting the public interest first.
The fourth aim of having an APS that has the capability to do its job well is as much a matter for the Budget process as it is for a public service commission. This is not an aim which is achievable, in small agencies at least, with arbitrary efficiency dividends. Labor under Rudd and Gillard did as much damage to national cultural institutions, and to important watchdogs, by conscious starving of resources. If departments are to get improved policy and evaluation duties, they must be able to get, and train, the staff to do it.
Gallagher is vague about the restoration of working brains and central nervous systems to government departments. It turns out that the central attraction of repatriating policy development and evaluation functions, these days too much done by outside consultants, is to establish a stand-alone public sector consultancy service, the APS Academy, "our central capability development program run from the public service commission … alongside an in-house consultancy model." The model "will give public servants the opportunity to develop expertise further, build relationships, collaborate with colleagues, and challenge themselves in new ways. It can create opportunities to work across departments to help support our vision for one APS."
That's all very well, but they do not substitute for the redevelopment of expertise within agencies – among those who actually implement the policies. They are also no substitute for the husbanding and nurturing of expertise in fields of government – health care, for example, or fisheries policy or education – that is rarely easily duplicated in elite units of generalists. The current fad for deploring "silos" owes rather more to centralising zeal than serious effort to get a "whole of government" approach. When there is a silo problem, it is usually the fault of a PM&C, the agency that is supposed to coordinate, bang heads together, and to have some idea of what everyone is up to. One fancies that a stronger PM&C, more conscious of a duty to give real leadership, might have prevented much of the Morrison rot. As well as creating fear and loathing among ministers predisposed to deviation.