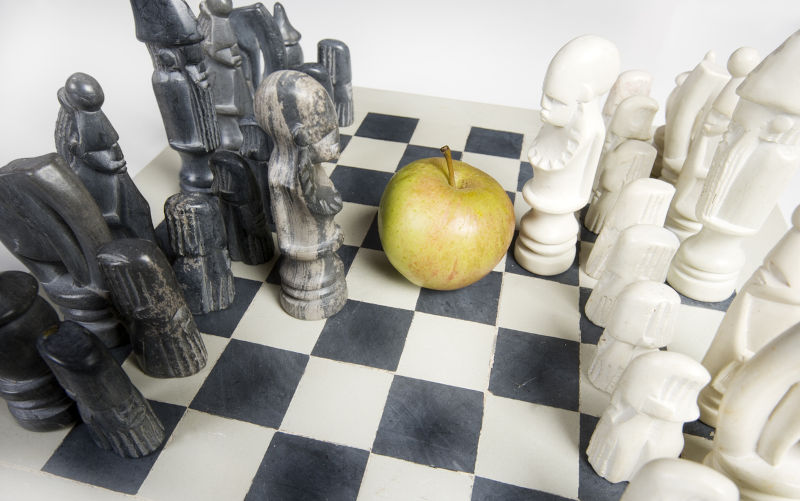 Many well meaning participants genuinely opposed to religious oppression at the International Religious Freedom (IRF) Summit this week in Washington will not realise that they are pawns in a US State Department geopolitical game.
The International Religious Freedom (IRF) Summit this week in Washington, appears to be a great idea. Everyone in the world is entitled to live freely with codes and ethics handed down from generations and traditions coming from culture or religion.
The IRF Summit ought to be unbiased and bipartisan, it should consider global issues and reach informed, impartial conclusions based on a wide variety of agenda options. But, close examination of this year's Summit seems to indicate otherwise. While the Summit does have a wide-ranging agenda, the organisation seems to be virulently anti-China.
The promotional video for the Summit opens with a row of US national flags. An unusual way to promote religious freedoms and, as viewers listen to a male voiceover talking about how much he wanted to be part of the Summit, it segues to scenes of US icons such as the Lincoln Memorial and Washington Monument before introducing the man behind the voice, Enes (Kanter) Freedom. These are indicators that this is not just about religious freedom and, for a Summit on religious freedom, one thing is noticeably absent; religious leaders.
The founder of the IRF movement is not, as one might expect, a religious leader, Chris Seiple is a senior fellow of the Foreign Policy Research Institute. He does however, hold the title of President Emeritus of the Institute for Global Engagement which is an advocacy movement for religious freedoms.
The Summit's chair, Greg Mitchell, has a website themitchellfirm.com (emphasis added). The site opens with the words: "to increase national security and secure your rights and freedoms…". It seems, to the UD government, religious freedoms on the other side of the world are somehow, a threat to their national security.
There are five Co-Chairs: Katrina Lantos-Swett, who teaches foreign policy at Tufts. She is the daughter of Holocaust Survivor and US Congressman the Late Tom Lantos and is an advocate of Falun Gong, a cult-like group, banned in China. She is also a supporter of Tibetan rights, which is fine except that, like many Americans, who don't visit Tibet and see how people live, she supports those that oppose China, not Tibetans in Tibet.
Another Co-Chair is former Senator Sam Brownback who was US Ambassador at Large for Religious Freedoms, a Trump appointee, reporting directly to "over religious" Secretary of State, Mike Pompeo. Given he appears to be a deeply religious Roman Catholic, this seems, on the surface, an appropriate role but draws criticism from several quarters. He is anti-abortion. As Governor of Kansas his was the first State to withdraw from the refugee resettlement program, he also created Kansas Senate Bill 79, which prohibited Kansas courts from considering cultural aspects, such as Sharia Law, when making decisions. Furthermore, he rescinded an executive order prohibiting discrimination against state employees on the basis of their sexual orientation. As the Council on American-Islamic Relations pointed out: "Only under the Trump administration would someone so opposed to the constitutional rights of an American faith community be appointed to safeguarding international religious freedom". Couple that with the fact that Brownback co-authored an op-ed with then Republican senators, Pompeo and Roberts, regarding relocations of Muslim prisoners from Guantanamo Bay to anywhere, as long as it wasn't the USA, Brownback, with his anti-gender, anti-abortion, pro-Muslim rendition and detention without conviction stances as well as oblivious to cultural differences, seems to be a political appointee. According to the Epoch times, Brownback also supports and New Cold War against Communist China.
Congressman Mike McCaul, is a Co-Chair. He also Chairs the "China Task Force" which has a mandate to "hold the CCP accountable" and has written over 400 anti-China policy recommendations.
Perhaps to demonstrate bipartisanship, two democrats fill the final co-chair positions Gregory Meeks, former chair of the House Committee on Foreign Affairs, who travelled with Nancy Pelosi on her ill-advised trip to Taiwan, and Jacky Rosen of Nevada, who is convinced that the DPRK and China are threats to US interests both in military and cyber-security.
Moving to the speakers; the promotional video features a British lord, David Alton, with an impressive 18-year record as an MP and now a life peer in the House of Lords. Disappointingly, Lord Alton, Co-founder of the NED funded Inter-Parliamentary Alliance on China (IPAC), is staunchly anti-China too. He has visited Pakistan, DPRK and Myanmar to meet and talk with leaders and victims but due to his stance on China, he holds the dubious honour of being one of the only British lawmakers to have been sanctioned by the Chinese government. This is disappointing because if he were able to visit China, he could meet with religious leaders of all persuasions and learn he has been misinformed. His parliamentary, and IPAC, colleague Fiona Bruce, who chairs a Conservative Party human rights commission, is listed as a speaker.
Many other speakers include Rashad Hussein, the latest Ambassador at Large for Religious Freedoms who has vowed to hold China accountable and former UN Ambassador Samantha Power who wrongly predicted Mainland military intervention in Hong Kong. Both stand out as one is, the other was, a State Department employee.
An organisation participating in this summit is NED funded religious group ChinaAid which is described by the Global Times as a political group which "breaks local orders and values". ChinaAid founder Bob Fu, left China in 1996 after moving to Hong Kong, and one of ChinaAid's "rescued" victims, Shi Minglei, who left China with her daughter in 2021 (during Covid and with a passport), is described as an activist and will speak on the topic of China's forced labour system. These two are supported by Kelley Currie, the Former US Ambassador to the UN. Who once remarked that a million people were being held prisoner in Xinjiang in 2019. It's unlikely that anyone will be directed to a copy of the Cowestpro Papers which clearly, and in legal terms, debunk this.
There are undoubtably very good reasons for holding summits against religious oppression, the Sikhs in Punjab, the Karen and Rohingya in Myanmar, Muslims in Kashmir, even the Tai Ji Men persecuted in Taiwan and many, many more victims exist around the world. A large number of participants and contributors to this Summit will be there for all the right reasons. Some will not. It's unlikely that many of them will realise that they are all pawns in a US State Department geopolitical game.