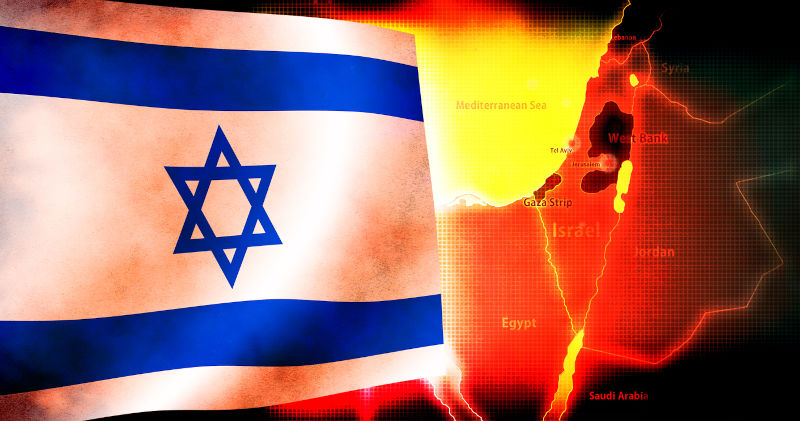 Over the last few weeks we have been bombarded with a number of assertions,advanced firstly as mere mantra, but then appearing as axioms, or self-evident truths.Israel has a right to defend itself; and Israel has a right to exist. I wish to question whether these two statements are as axiomatic as our Prime Minister and our Foreign Minister apparently assume.
In this paper. I address the first question. Does Israel have a 'right to defend itself' through waging a war of collective punishment on a population resisting occupation?
In a later paper, I will address the second question.
Apartheid
I turn first to the topic of apartheid. It is necessary to address this in order to address both questions.
There can be no doubt about the following propositions. First, that apartheid is a crime. Second, that Israel is an apartheid state. Let us confirm each of these.
That apartheid is a crime is established by the International Convention on the Suppression and Punishment of the Crime of Apartheid – UN, 1973. Article 1 declares apartheid to be a crime against humanity. It is also necessary to refer to the Rome Statute of the International Criminal Court, 2002. Crimes against humanity are defined, by Article 7, to include the crime of apartheid.
The first finding that Israel is an apartheid state was by B'Tselem, the Israeli human rights organisation, published in January 2021. Next, we had the New York based Human Rights Watch (HRW). Its 200 page report was published in April 2021. HRW is a distinguished organisation. In 1997 it was awarded a Nobel Peace Prize for its work on banning landmines. Finally, there was Amnesty International which published its report on 1 February 2022: This report documents hundreds of incidents, laws, regulations, etc., which compel a finding of apartheid. Amnesty, too, is the recipient of a Nobel Peace Prize. The report is 280 pages long.
But could there be any real doubt?
By its 2018 Citizenship Law Israel created two categories of citizenship based on race and religion – the right to self-determination in Israel and the occupied Palestinian territories "is unique to the Jewish people". Then there is the Law of "Return" giving the right to same to Jews anywhere in the world but denying it to Palestinians expelled during and after 1948. Netanyahu's religious Zionist coalition sworn in on 29 December, 2022, declared in its manifesto that Jews have the "exclusive and inalienable right to all parts of the Land of Israel". All of this reflects the fact that Zionism has become messianic, biblical.
So too Israel's Land Laws must be considered, whereby it is extremely difficult even for Palestinians with Israeli citizenship to gain access to land for any purposes.
Nothing has been advanced to counter the finding that Israel is an apartheid state. We have Prime Minister Albanese and Foreign Minister Wong saying Australia doesn't accept the findings. I am unaware of any serious assessment and challenge of the findings of B'Tselem, Human Rights Watch, and Amnesty International. So far as Australia is concerned, I remind readers of the attempt to establish the basis of the current Australian government's rejection by way of a Freedom of Information Act (FOI) application. Readers are invited to read my earlier P&I articles: Australia's DFAT blocks FOI request on Israel apartheid status, January 9, 2023, and FOI exposes Australia's attempts to protect Israel on apartheid status, March 28, 2023.
From those it is clear that there is no serious analysis and challenge to the earlier findings, neither conducted by the Department of Foreign Affairs and Trade, nor by any reputable international organisation.
Ergo, I assert that Israel is an apartheid State. As such the Israeli regime and its leaders have the status of a criminal.
Does Israel have a right to defend itself?
Most people would accept that even a criminal is entitled to defend himself from an attack that threatens his physical well-being.
That may well be. But Israel does not have the right to 'defend itself' in terms of the West Bank and Gaza, in respect of which lands it is an occupier and can only be regarded as the aggressor.
It cannot both occupy Palestinian lands, and then launch an attack on those lands by citing 'self defence' when occupied populations resist. Neither can Israel treat those resisting in occupied territories as enemy combatants. Israel has the right to protect its citizens within its own borders as recognised by the UN in UNSC resolution 242, but it does not have the right to use overwhelming military force against people under its occupation. Nor, under international law, does Israel have the right to wage a war of collective punishment on the West Bank or Gaza.
The West Bank needs to be separately considered. In recent weeks settlers, masquerading as a military force, have launched assaults on Palestinian villages particularly in the South Hebron Hills. Such action cannot be justified as Israel defending itself. Such action does, however, highlight the fact that Palestinians have a right to defend themselves, whether from such ethnic cleansing actions in the West Bank, or, indeed, from oppression in Gaza that has lasted for 16 years – at least.
In concluding, let us return to the criminal who is entitled to defend himself from an attack that threatens his physical well-being. Such a criminal regime, viz. Israel, must still comply with international humanitarian law, i.e. the principle of proportionality, respect for civilians, and the prohibition of collective punishment.
And so what is the answer to the question, does Israel have a right to defend itself?
The answer is: only to a very limited degree.
The statements by Western leaders that 'Israel has a right to defend itself', in the context of this current massacre, in which 41% percent of the 9,700 people killed by the Israeli military are children, can only be interpreted as saying that 'Israel has a right to commit genocide'.