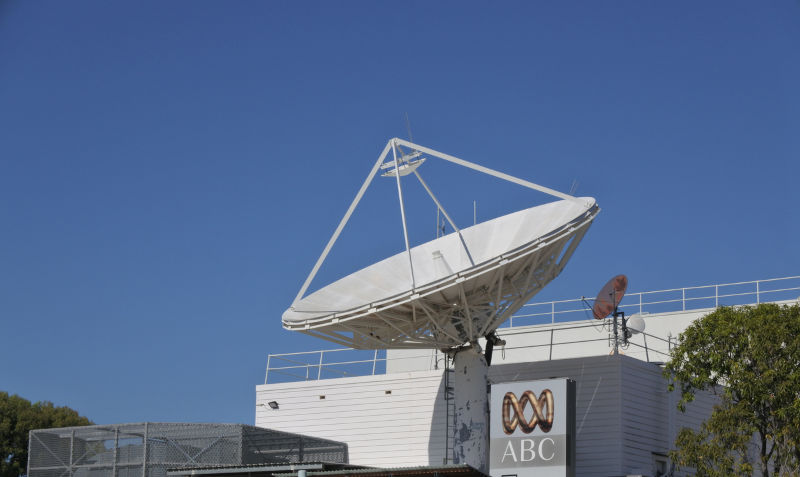 The Albanese ALP government now has an opportunity to reinvigorate and rebuild the ABC.
With two current ABC Board director vacancies about to be filled through advertised merit selection and the March departure of chair Ita Buttrose creating a vacancy for new leadership, Michelle Rowland, the Minister for Communications and, ultimately, Anthony Albanese, the Prime Minister, will show us exactly where they stand on their publicly stated commitment to this taxpayer funded but statutorily independent media outlet.
There is more to this than personalities, patronage and politics of course.
The Buttrose board has reappointed David Anderson as managing director. The decision was reportedly made by the Board last April but remained unannounced until leaked to the Herald/Age communications reporter on Wednesday with the ABC forced to confirm the decision. Why the secrecy? Ask Buttrose, but apparently it was at her insistence motivated by a wish to time a formal announcement to project stability as the ABC goes through a review instituted by Rowland into funding and governance arrangements.
While Anderson's statutory five-year term had another 11 months to run, Buttrose and the Board, impressed by his performance assessments and willingness to press on, grasped the opportunity while Rowland also juggled with current board vacancies and had a conversation with Buttrose about her intentions.
As has often been noted, Buttrose was a captain's pick by former PM Scott Morrison who side-stepped the ABC Act's merit selection process in 2019.
Over her five year term Buttrose did no real harm to the ABC which was already debilitated through substantial defunding which started from then Treasurer Joe Hockey's first budget after the election of the Abbott LNP government in 2013. Since then a cumulative $520m has been stripped from the ABC's operating budget. The resultant restructures devastated program output across radio, TV, online, management and international with 1000 experienced production and creative staff made redundant.
Buttrose's most contentious intervention was her Board's appointment of a complaints ombudsman who answers directly to the board and not the managing director as editor in chief. This was yet another effort by the broadcaster wanting to be seen to be more self-accountable for adjudicated mistakes before unsatisfied complainants accessed the Australian Communications and Media Authority which has external oversight of all ABC content.
After an enraged Prime Minister Bob Hawke complained about the ABC's first Gulf War analysis in 1992, the then ABC Board appointed a panel of outside experts called the Independent Complaints Review Panel.
In the Howard government years, and a raft of equally enraged complaints from then Communications Minister Richard Alston during Gulf War Two, this evolved into a well resourced internal complaints unit but separate from the ABC's news and current affairs executives with power to both rule on editorial (mis)judgments and override those executives. Such adjudications were published in the ABC's annual reports to Federal Parliament. In 2022, Buttrose wanted to make the ABC Board itself directly responsible for its accountability regime. I am aware of staff complaints that program makers now almost routinely have to upwardly refer potentially contentious issues to cover their backs in the likely event of complaint. It remains to be seen if this institutionalises self censorship. Throughout its history the ABC's program makers have been acutely aware of a management phenomenon known as the "pre-emptive buckle" – making publishing decisions which avoid the risk of scapegoating and career destruction for both journalists and top editorial management.
Although Buttrose was trolled on social media as a ScoMo plant turning the ABC's into a "soft cock" Women's Weekly derivative, it can fairly be said she stood up to the Liberal Party political blowtorch, in particular a 2021 Four Corners' program investigating the conspiracist Qanon links of her own patron, Scott Morrison.
Buttrose made speeches reassuring Australians that the ABC's independence was fundamental to their robust democracy. She took obvious pride in the fact that during the 2019-20 east coast climate change wildfires, the later rain dump floods and the COVID pandemic, the public's regard for the ABC and trust in it under her governance put its online audience in an industry leadership position against mainstream competitors NewsCorp and Nine Entertainment.
As she packs up to leave the chair's office in March, the ABC as well as commercial radio and free to air television is suffering audience decline brought on by the multiplicity of content now available through cybercasting. Cybercasting is broadcasting on the internet. It has disrupted "traditional" media power and influence with audiences instantly accessing worldwide content on their smart phones, iPads, laptops and computers. These digital devices are destroying concentrated print media power. SVOD – video streaming on demand via your wi-fi modem or digital device – is disconnecting audiences from broadcast television (the Matildas live coverage on Seven being a notable recent exception). The digital revolution has brought new tricks to the media trade – "virality" from any source bringing with it the practice of "click bait" to aggregate eyeballs or monetise audience engagement. The digital revolution now also includes the rapid development of AI – artificial intelligence – where any individual or entity accessing the internet can create audience-engaging text, photographic, audio or video content. With instantaneous retrieval from a now digitised and infinite archive AI will take Australia and the world's media to entirely new forms. Much of it will be good, analytical, informative or educational material. But there is also a danger that it will be massively exploited for mis and disinformation in the pursuit of malign political, commercial, or power hungry motives.
The Buttrose Board's recent announcement of a "digital first" five year plan sought to plot a strategy for the ABC's survival through the digital revolution.
While the plan acknowledges the ABC faces challenges, as do all media outlets confronting digital disruption, it is short on what audiences can actually expect to see, hear and read by way of new quality, specialisation or distinctive forms of creativity across the genres of drama, documentary, entertainment, music, culture, the arts, children's programming, information and education.
With the election of the Albanese government in 2022 the punitive defunding administered by the Abbott-Turnbull-Morrison governments came to an end.
The Australian Labor Party cannot be seen historically as a loyal friend of the ABC. In the Hawke and Keating era, the ABC was also substantially defunded under the then new 1983 ABC Act which transformed the entity to a government-owned corporation with its own borrowing capacity. While the Act prohibited advertising and Section 8 explicitly legislated its independent governance, executive government retained a controlling lever – annual or triennial funding appropriations.
Under the Rudd government then Treasurer Wayne Swan was the first to actually enhance ABC operational base funding which allowed then ABC MD Mark Scott to invest in transforming the ABC to a digital cyber caster and multi-platform terrestrial broadcaster. This helped to put the ABC ahead of media competitors at the time with its iView and children's channels leading to the development of the ABC Listen, News and other apps. Now audiences can watch breaking video news live on their iPhones or iPads. They can download podcasts for later convenience. Parents can access Play School for their children on their devices at home or in their vehicles. No subscriber pay wall.
With the ABC suffering intense hostility from the LNP and relentless vilification by the Murdoch press, then Labor leader Bill Shorten put the ABC's future on the agenda before the 2019 election. Albanese and Rowland reasserted support for the ABC in the 2022 federal election campaign.
In the 2023-24 Budget Treasurer Jim Chalmers inaugurated five year or quinquennial funding for both the ABC and SBS. It rolled previously tied funding for enhanced news gathering and audio description into recurrent base funding. The ABC will also receive an additional $37million to update its indexation buffer after the reversal of the previous government's indexation "pause".
The Albanese government has also begun to reverse the destructive impact of former Foreign Minister Julie Bishop's unilateral 2014 decision to terminate the ABC's Australia Network contract which vandalised Australia's broadcast services to the Asia Pacific, opening a pathway for China's increasing influence. If you add the Bishop butchery to the Hockey budget cuts, the total operational defunding is more than $780million.
Please note that while the ABC has been granted a reprieve from funding strangulation, the Albanese government has no current intention to fully restore funding removed over 10 years by the previous government.
With Arts Minister Tony Burke soon expected to legislate a 20 per cent local content quota on the global SVODs, Australia's video production industry will get a much-needed enhancement. This will necessarily raise demand on the industry's resources and costs. The ABC has long since relinquished its capacity to make drama in house. It deserted documentary production in house in one of its many defunding-provoked restructures. The ABC has been reduced to the role of a co-investor with other government film and television commissioning agencies and lottery funds. It has had to sacrifice its own copyright ownership in return for a first showing and conditional repeats with the content then onsold to commercial subscription services. Commissioning of drama under this regime is often predicated on its bankability (murder mysteries) rather than original or more risky storylines. Short of declaring defeat and abandoning the drama genre completely, the ABC must find a way to survive in this engaging art form. Only with a substantial increase in its drama and documentary budget will the ABC rebuild its once proud contribution to Australia's original television production.
With inflation and increasing production costs there remains the reality that the ABC will certainly run out of money to do all that it needs to do to secure its future as a "comprehensive" multi platform cybercaster. Yet another restructure?
Now Rowland has announced a formal review of current funding and board governance arrangements for both the ABC and SBS said to "support the independence of the national broadcasters" by removing their appropriations from the political cycle and mitigating any political interference in board director appointments.
Pointedly "out of scope" in the Rowland review is the "quantum of funding" to be provided to the ABC to cover the Board's own five year digital first plan. Before the recent Chalmers' budget was locked in the ABC had appealed to the Cabinet's Expenditure Review Committee for an additional $90m recurrent. Submissions to the review close at the end of August and will be posted on the Communications Department's website.
So it's goodbye Ita. Thanks for standing up for the ABC's independence and crucial role in Australia's media and democracy.
The ABC chair vacancy will be advertised in due course. The position will be filled by a well qualified and highly regarded Australian after a rigorous merit assessment of applicants… we hope.
In the digital revolution it is vital that to stay in the game the ABC must be able to produce original Australian programming and creative ideas to meet its Charter obligations in the face of a hoard of local and global competitors. It's Reithian philosophical pitch in an essentially commercial and now global marketplace remains its best survival strategy in this disrupted world of mis and disinformation – a public cybercaster regards its audiences as citizens in a democracy (Australia) to be informed, educated and entertained, and not as consumers to be delivered up to advertisers.