Politics
It's a tough road, but minor players look like having a major role in 2022 poll
Jan 27, 2022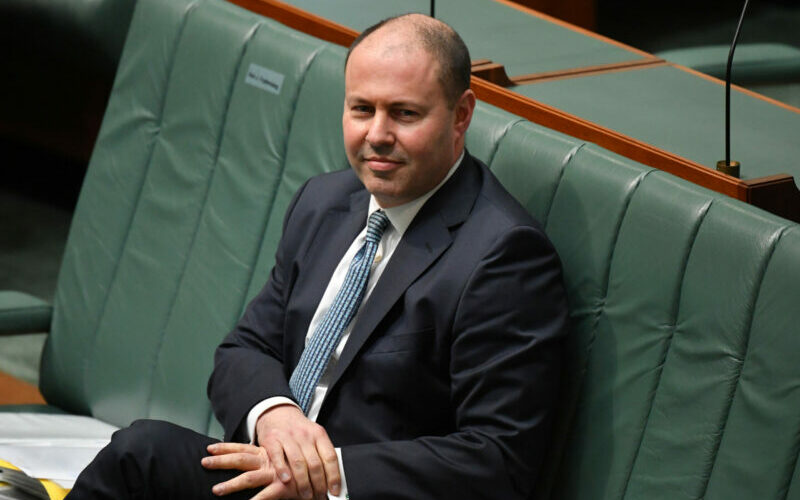 Independents are running strong at this year's federal election, putting a hung parliament into play. The challenges they face for a successful candidacy remain high, however.
There is a realistic possibility that a higher than usual number of independent and minor party candidates will be elected at the forthcoming federal election. There will probably not be a hung parliament but it is a sufficient possibility to warrant serious consideration.
Will independents hold the balance of power?
There are of course many important questions to be decided by the forthcoming federal election. The most important question is: who will form the government after the election? This will determine the future of many important issues for the next few years.
An important subsidiary question is: will anyone be able to form a majority government? I do not intend to canvass whether this would be a good thing or not. Rather, I am seeking to suggest the most likely outcome by analysing the prospects of independent and minor party candidates.
My starting point assumption is that most of the incumbent independents and minor party MPs will retain their seats: Bob Katter in Kennedy; Andrew Wilkie in Clark; Rebekha Sharkie in Mayo and Adam Bandt (Greens) in Melbourne. Helen Haines in Indi will have to fight hard but for the purpose of this article I am assuming that she will hang on.
The situation in Warringah is not so clear, but the desperation of the Liberals to get Gladys Berejiklian to stand suggests that without her Zali Steggall will probably retain that seat also.
To assess the significance of other possible independent victories it is necessary to examine the underlying statistical situation.
Based on ABC election analyst Antony Green's post-redistribution analysis the state of the parties is: Coalition 76; ALP 69; Greens 1; Katter 1; Centre Alliance 1; Ind 3. (This does not take into account Craig Kelly's switch from Liberal to United Australia Party in Hughes as I consider that to be irrelevant to any assessment of the likely outcome in the House of Representatives).
On the basis of this pendulum, Labor would need a 3.1 per cent swing to become the largest party and 3.3 per cent to be able to form a majority government. Polling suggests that this is a real possibility but the 2019 election showed the dangers of taking that at face value.
If Labor gets the sort of swing that polling averages suggest then they will win irrespective of the likely results for various independents and minor party candidates.
However, caution suggests that any analysis should assume a close result in which case the independent and minor party results could be significant.
Green published an interesting article about independent candidates' prospects in the 2019 election. He wasn't alone in assuming that the polls pointing to a Labor majority result were correct. However, his analysis of the underlying factors which influence whether independents will win particular seats or hold the balance of power was sound. His view was:
1)      Experience at both state and federal elections is that independents are much more likely to win traditional conservative electorates.
2)      Most independents poll poorly.
3)      Independents hoping to poll well must announce themselves ahead of the election and must run in the right seat.
4)      Mathematics mean independents are more likely to win safe seats.
5)      Winning in a safe seat requires an independent to poll a minimum 20 per cent, more likely 25 to 33 per cent of first preferences.
This sets a high bar. Just wishing will not be enough. An effective campaign and a vulnerable opponent are required.
So, which of the many independents who have already announced they are running has a chance?
In attempting to give some examples I could not hope to be exhaustive as there are too many candidates. I am sure I will miss some significant ones but I hope to capture the electorates most likely to contribute to the likelihood of a hung parliament.
Coalition seats at risk
North Sydney
Held by Trent Zimmerman (Lib) with a margin of 9.3 per cent. The ALP vote in 2019 was 25 per cent and this may be too high to allow for a successful independent. Labor has endorsed a high-profile candidate which suggests the leading independent, Kylea Tink, will not make it unless she can eat significantly into the sitting member's primary vote. In a normal election this would be most unlikely. The special factor in this and other blue-ribbon Liberal seats in Sydney and Melbourne is the potential for a campaign based on the argument that a vote for "X" is a vote for Barnaby Joyce to be Deputy PM.
Wentworth
This statistically looks more promising for the independent, Allegra Spender, as Dave Sharma (Lib) only won by 1.3 per cent from the incumbent independent, Kerryn Phelps, while the Labor vote was only 10.9 per cent. However, it is much harder to win at a general election than in a byelection such as that won by Phelps. Nevertheless, once an electorate has felt the power that can flow from voting independent there is often a propensity to do it again.
Hume
This is a real wild card. The sitting member, Angus Taylor (Lib), has been embroiled in the sort of controversy that makes a member vulnerable. The statistics appear more challenging, but I think Penny Ackery has a real chance.
Goldstein
Zoe Daniels is the type of high-profile candidate who could break through. If she can seriously eat into the Liberal vote and get ahead of the Greens (14 per cent last time) she would have a realistic chance of getting ahead of the Labor candidate (28 per cent last time) and could win.
Boothby
Sadly, I am certain Jo Dyer has chosen the wrong seat. I knew her as a competent and engaging arts administrator when I was arts minister. She is the type of independent who could bring a valuable perspective to the parliament, but Boothby will be a close contest between the major parties and Jo will be squeezed out. There are other South Australian seats she might have won, but not this one.
Higgins
This was a close contest last time and is likely to be a three-way contest between Liberal, Labor and the Greens again. At this stage it is too close to call.
Kooyong
High-profile Green and independent candidates gave this a major effort last time and fell short.  It is hard to see it being harder for Josh Frydenberg this time.
There are other possibilities such as Mackellar and Berowra and interesting cases such as Nicholls, but the seats I have considered seem most likely at the moment. With Greg Hunt retiring in Flinders and given the reasonably strong performance by Julia Banks in 2019 (13.8 per cent) Claire Boardman stood a chance until she withdrew her candidacy last week.
Three-way challenges
In addition to Higgins, there are other interesting potential three-way challenges such as Brisbane, Ryan and Macnamara (discussed below). For the moment all that is possible to say is that they will be interesting and any of Liberal, Labor or Green victories are possible.
Labor seats at risk
As Green says, independents are more likely to win in Coalition-held seats. However, some seats currently held by the ALP will be under serious challenge from minor parties.
Macnamara
This was a tight three-way contest last time and is likely to be so again. It appears to be the Greens' best chance of gaining a second House seat so will be a major campaign and spending focus for them. Unless the Liberal primary vote drops a long way (37 per cent last time) it would require a 3-4 per cent switch from Labor to the Greens for the Greens to come second and have a chance of winning. With a newly elected sitting member and a strong Labor primary vote in Victoria any of the three results is possible but the sitting Labor member, Josh Burns, must start favourite.
Hunter
The results from last election would suggest that One Nation has an outside chance. This appears to have been an anomalous result and while it may be under threat from the Liberals it is hard to see One Nation winning it.
Cunningham and Cooper
These have been Green targets in the past and are likely to be so again. It is hard to see them winning Cooper against Ged Kearney, at least while Labor is in opposition. However, the retirement of Sharon Bird may provoke some interest in Cunningham.
On balance, this analysis suggests at least the six sitting independent and minor party candidates will be returned with up to four or five other realistic chances.
It would only be likely that there would be a Labor government dependent on minor party and independent support if the ALP wins some seats but not quite enough. That is, if Labor gains a swing greater than 3 per cent and less than 3.5 per cent approximately. This is a remote possibility, but it is possible.
However, as soon as the Coalition loses one seat they will be dependent on cobbling together support from a range of independents, at least some of whom may not sit comfortably with the Nationals.
We are indeed living in interesting times.