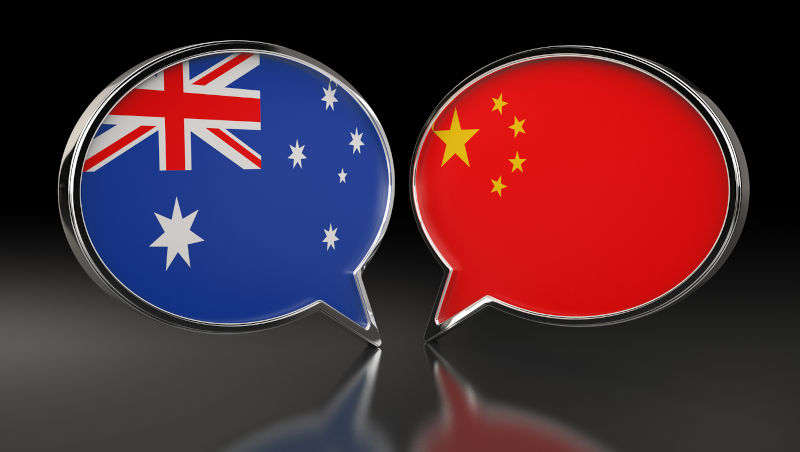 That Australian Prime Minister Anthony Albanese chose to confirm his visit to China almost two months in advance after his "frank and constructive" meeting with Chinese Premier Li Qiang on the sidelines of the East Asia Summit in Jakarta last week shows his earnestness to further improve Sino-Australian relations.
Albanese told the media after his talks with Li: "I look forward to visiting China later this year to mark the 50th anniversary of prime minister (Gough) Whitlam's historic visit." The first Australian prime minister to set foot in China, Whitlam paid a historic visit to the country from Oct 30 to Nov 4, 1973, one year after the two countries established diplomatic relations.
The development of Sino-Australian relations since then shows they are based on shared interests and mutual respect. For most of the past 50 years, the two sides have set a good example of working together for common good, continuously expanding their common interests and properly handling their differences.
"A stable and constructive relationship where we can realise the potential of our comprehensive strategic partnership is an interest that we both share," Albanese said. "The progress we've made in resuming unimpeded trade is good for both countries and we want to see that progress continued."
That's a clear sign, along with the timing of the visit, that both Canberra and Beijing want Albanese's visit, the first by an Australian prime minister since 2016, to normalize the sizable economic and trade cooperation and explore collaboration potential in new areas such as fighting climate change, and promoting science and technology.
To some extent, it is the United States' "de-risking strategy" that has served to accelerate the normalisation of Sino-Australian relations. The fact that China is Australia's largest trading partner in goods and services, accounting for about 32.2 percent of the latter's total foreign trade, has also played a role in normalising bilateral ties.
Albanese's predecessor's blind following of the US' China policy made the Australian people realise that Washington can coerce their country to "decouple" from China. But it cannot help Australia find a market as large as China.
The mutually beneficial nature of Sino-Australian relations has shown other countries that blindly following the US to check China's rise will not help them either economically or diplomatically. Instead, upholding their strategic autonomy will serve their national interests best.
That's why it is important that the development of Sino-Australian relations should be free of external influences, and the two sides should focus on deepening mutual trust. As such, the two sides have no reason not to work together to maintain peace and stability in the region, and prevent it from being hijacked by other countries.
First published in the CHINA DAILY HK September 11, 2023