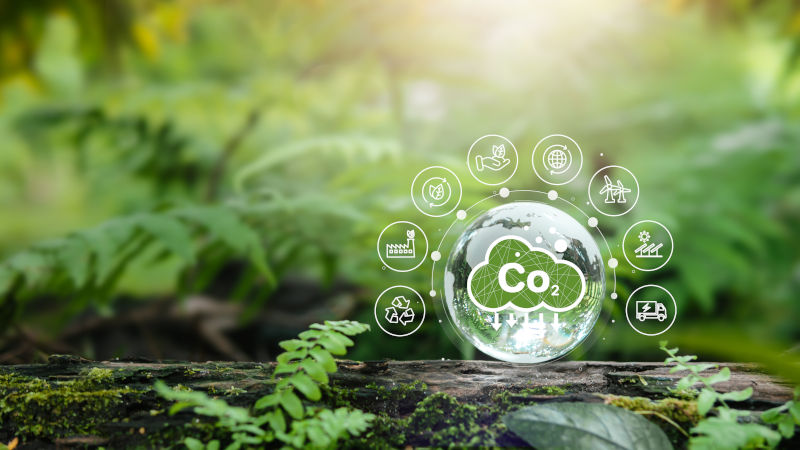 As a major exporter of fossil fuels, Australia has a hand in emissions several times larger than those we generate here. To avoid climate catastrophe, all greenhouse emissions must be cut, fast. It is time to introduce a test of the impact on the global climate before big new projects are approved.
Driving yesterday with the radio on, I heard a commentary on the effects of climate change on the Torres Strait Islands. Like other low-lying islands around the world, they are very much at risk, for instance through rising sea levels and increasingly powerful storms. The commentator said some island residents take heart from the Albanese government's legislation to reduce Australia's greenhouse gas emissions by 43 percent from 2005 levels by 2030.
Sadly, the world doesn't work like this. The atmosphere is a good mixer. It is the emissions from all countries together that is increasing the global concentration of greenhouse gases. Australia is a comparatively small contributor.
This doesn't mean we can relax and do very little, as some people would like. Climate change is a dire emergency for the whole world, like nothing we have experienced in history. We must all do our bit to fight it.
The focus of all the argument in Australia has been on our domestic emissions. But we also add to global climate change through the large amounts of fossil fuels we export.
In industry, they talk of Scope 1, 2 and 3 emissions. Scope 1 emissions come directly from an operation like a mine or a power station. Scope 2 are emissions produced indirectly but under the operation's control, for instance in generating the power it uses. Scope 3 emissions are not under its control and are mainly downstream, generated when its product is consumed.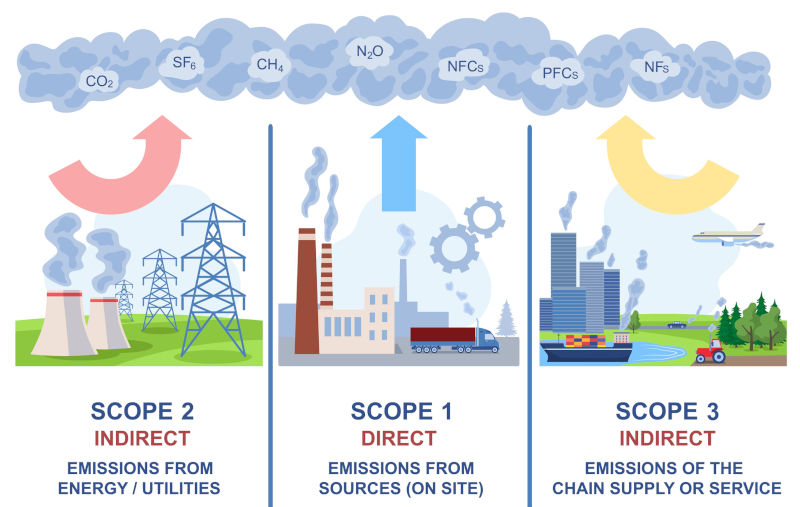 Australia as a nation has large Scope 3 emissions due to the use overseas of the coal and gas we export.
When the government and the Minister, Tanya Plibersek, approve another coal mine or an expansion, they do not consider the effect of the world of the coal (or gas, or whatever) that the project will produce.
We get away with this because of a convention established in the early days of monitoring greenhouse gases, over forty years ago. Countries must account only for emissions that occur on their own soil.
Let's look at some rough numbers, for carbon dioxide only, to get an idea of the scale of our national Scope 3 emissions.
Government figures say Australia's total greenhouse gas emissions in 2022 were 463.9 million tonnes of CO₂ equivalent. Carbon dioxide makes up 75-80 percent of this, so our CO₂ emissions were around 360 million tonnes, just shy of a million tonnes each day.
Australia exported 178 million tonnes of thermal coal in 2022 and 163 million tonnes of metallurgical coal. Coal is mostly carbon. Each tonne burnt overseas produces about 2.85 tonnes of CO₂. Our exports of coal in 2022 led to emissions of about 970 million tonnes of carbon dioxide in other countries. Add to this our exports of 83 million tonnes of liquefied natural gas in 2022. Each tonne burnt produced 2.75 tonnes of CO₂. Emissions overseas from burning our gas amounted to 228 million tonnes.
Our total Scope 3 emissions of carbon dioxide are around 1.2 billion tonnes, or over three times our domestic CO₂ emissions.
Add our domestic and Scope 3 emissions together and we are not such a minor factor in global emissions after all.
As the slow-burning catastrophe of climate change goes on, we may come under pressure to cut our Scope 3 emissions as well as our domestic ones.
Launching the UN climate conference COP 27 in Cairo last November, António Guterres, the UN Secretary General, did not mince words. "We are in the fight of our lives", he said. "And we are losing. … We are on a highway to climate hell with our foot still on the accelerator".
Mr Guterres called for "a pact to end dependence on fossil fuels and the building of new coal plants – phasing out coal in OECD countries by 2030 and everywhere else by 2040."
The International Energy Agency went further in 2021, saying development of new oil and gas fields must stop in that year, and no new coal-fired power stations should be built anywhere, if the world is to stay within safe limits of global warming.
In any case, the market for our coal and gas is bound to decline as other countries reduce their reliance on fossil fuels.
We need to increase our focus on building new low-carbon export industries. Ross Garnaut pointed out in his book Superpower that we are blessed with excellent wind and solar energy potential. This can be harnessed to make green metals – zinc, nickel, copper, aluminium and in time iron or steel – and derivatives of hydrogen such as ammonia. We may export power itself. But we are not alone. Other countries, including smaller economies like the UAE, Oman and even Mauritania are working on large projects to create "green" exports.
The Greens and others have called for an amendment to the federal Environment Protection and Biodiversity Conservation (EPBC) Act of 1999 to require the Minister, before approving projects with high emissions, to consider their impact on the world's climate.
Now is the time for this. Come on, Albo!